Chess Puzzle of the Day (Jul 22, 2021) | Problema de ajedrez del día (22-Jul-2021)
♔♞♙ Chess Puzzle of the Day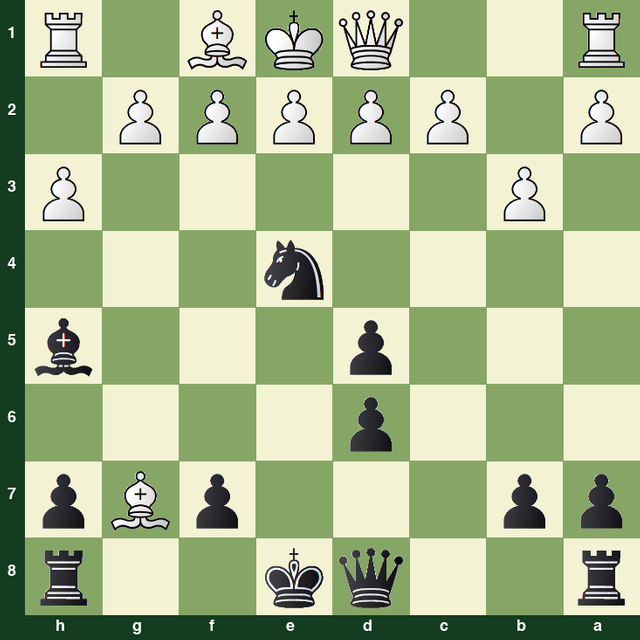 *** Black to play and win ***
This looks like a position taken out of a bullet game, you know, when your opponent is looking for cheap openings and tricks like Bxg7, which usually works for them when you do too many premoves. Anyways, Black position is about losing if it wasn't for its great pieces, very well deployed. But that's temporary and white threatens to stabilize their position. What should you do?
Do you want to exercise your tactical skills a little? Then solve this chess puzzle. Indicate the correct move and a full continuation. If you want, you can point out the tactical motives and other patterns present.
I also want to invite you to participate in the many chess tournaments on lichess.org. If you play chess online, join in! Free registration.
More information about this series of posts.
---
♔♞♙ Problema de ajedrez del día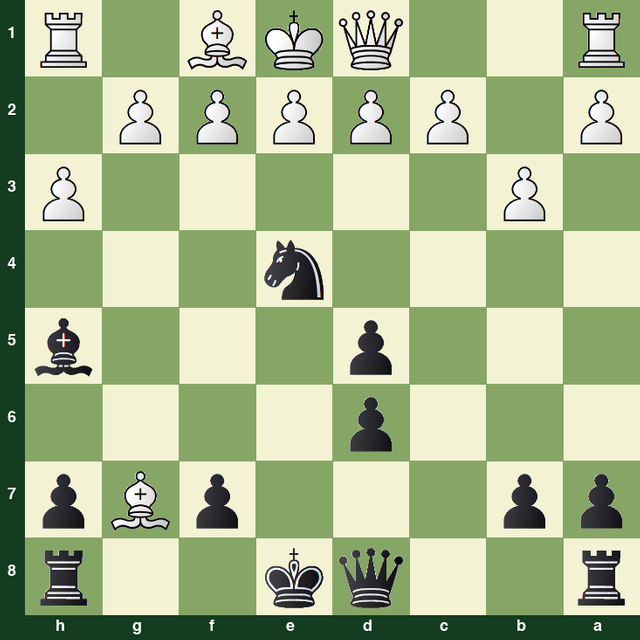 *** Juegan negras y ganan ***
Esto parece una posición sacada de una partida bullet, tú sabes, cuando tu oponente está pescando con tácticas y trucos baratos como Axg7, lo que usualmente funciona para él si hacemos demasiados pre-moves. Como sea, la posición del negro es casi perdedora si no fuera por sus geniales piezas, muy bien desplegadas. Pero eso es temporal y el blanco amenaza con consolidar su posición. ¿Qué deberías hacer?
¿Quieres ejercitar un poco tus habilidades tácticas? Entonces, ¡resuelve este problema de ajedrez! Señala la jugada correcta y una completa continuación. Si lo deseas, puedes señalar los motivos tácticos y demás patrones presentes.
También quiero invitarte a participar en los diferentes torneos de ajedrez en lichess.org. Si juegas ajedrez en línea, ¡anímate a participar! Inscripción gratuita.
Más información sobre esta series de posts.