Chess Puzzle of the Day (Aug 8, 2021) | Problema de ajedrez del día (8-Ago-2021)
♔♞♙ Chess Puzzle of the Day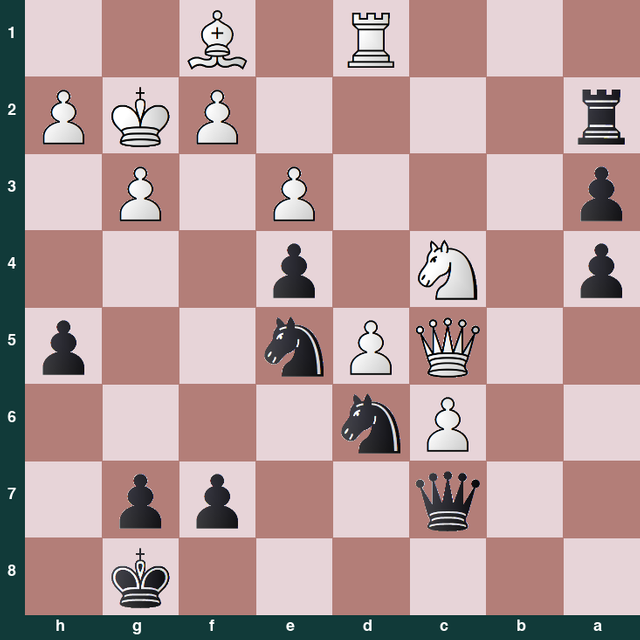 *** Black to play and win ***
I love black's knights. They seem to be doing a good job both defending and creating threats. But white has two strong passers and wants to remove the blockage that stops them from queening. Black has to react and you better find something convincing. There seem to be multiple options, but only one really works. Tell me what you find.
Do you want to exercise your tactical skills a little? Then solve this chess puzzle. Indicate the correct move and a full continuation. If you want, you can point out the tactical motives and other patterns present.
I also want to invite you to participate in the many chess tournaments on lichess.org. If you play chess online, join in! Free registration.
More information about this series of posts.
---
♔♞♙ Problema de ajedrez del día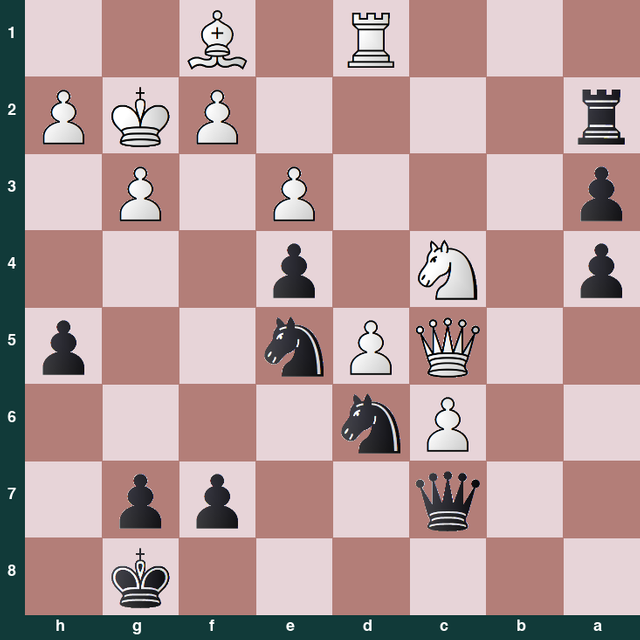 *** Juegan negras y ganan ***
Me encantan los caballos del negro. Parece que hacen un buen trabajo tanto defendiendo como creando amenazas. Pero el blanco tiene dos fuertes peones pasados y quiere levantar el bloqueo que les impide convertirse en damas. El negro tiene que reaccionar y mejor que encuentres algo convincente. Parece que hay muchas opciones, pero solo una de verdad funciona. Cuéntamente lo que encuentres.
¿Quieres ejercitar un poco tus habilidades tácticas? Entonces, ¡resuelve este problema de ajedrez! Señala la jugada correcta y una completa continuación. Si lo deseas, puedes señalar los motivos tácticos y demás patrones presentes.
También quiero invitarte a participar en los diferentes torneos de ajedrez en lichess.org. Si juegas ajedrez en línea, ¡anímate a participar! Inscripción gratuita.
Más información sobre esta series de posts.