Sugar Sabotage
In 2014, a control room for a London subway line (or The Tube, as it is known there)was flooded with fast-setting concrete, temporarily stopping service and leaving commuter stranded. While the concrete was hardening around critical wires and switch banks, workers booked it to nearby grocery stores to buy bags of sugar, which they dumped into the mess, stirring it in as best as possible. The sugar inhibited the concrete from setting right away, giving the workers a chance to clean up the mess before it hardened around the room's equipment.This is an old builders trick, often used keep concrete from setting to fast on hot days, which can often lead to cracking.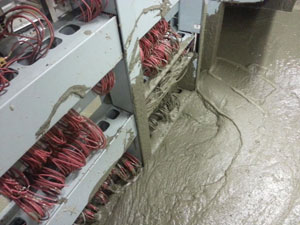 Concrete is a mixture of cement, water and an aggregate, like sand or crushed rock. When you add water to dry concrete mix, it reacts with chemical components of the cement - calcium, silicon and aluminum oxides - to form a paste which thickens around the aggregate, binding it together as the mixture hardens. Without this hydration reaction, the concrete can't properly bind and remains soupy. Sugar molecules interfere with this process, possibly by preventing the particles in the cement from clumping. However, there may be a more chemistry-based explanation. Aluminum and calcium can react with sugar to form insoluble chemical complexes, meaning they cannot be readily dissolved in water.

Though a full explanation has not been published, it is probably a combination of the above factors, as certain kinds of salt can have a inhibitory effect on concrete hardening as well. Apparently, refined white sugar works best, while lactose has only minor effects. Setting can be increasingly delayed by adding more sugar, up to 1% of the cement volume. After this, the concrete will not harden at all! I learned about this from a facebook-circulating antifa post, with the intent of getting activists to use sugar to sabotage a border wall.. The post claimed that 2 lbs of sugar would ruin a full ton of concrete; apparently French anarchists in the 80's used this technique to try and stop prisons from being built. I doubt they get very far with this plan (besides, in my opinion Trump and Antifa are two sides of the same phoney Psyops coin) but I love household chemistry hacks, and I hadn't heard of this one, so I thought I would share.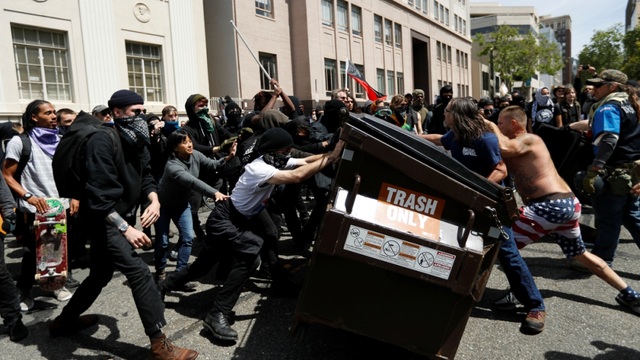 Manufactured Unrest.