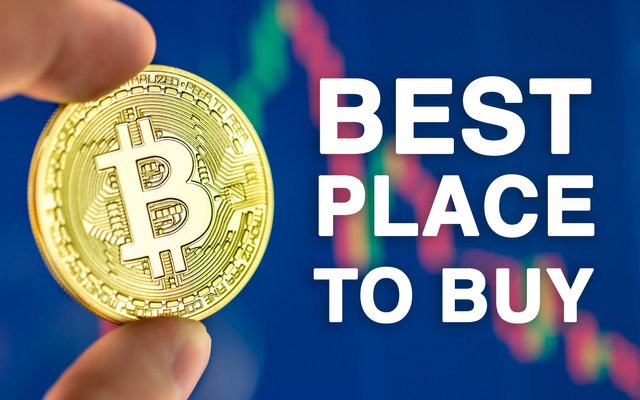 Updated

Okay, this time some good news! Bitpanda, Europe's most popular service to buy and sell #bitcoin, #bitcoincash, #litecoin, #ethereum, etc just got a little bit better! The website was updated and the new Bitpanda platform was launched a couple of days ago. So now, the Buying fee is 1.49% and the one for selling is 1.29%. This step makes Bitpanda the cheapest cryptocurrency broker for instant buying and selling Bitcoin. Also in addition to Euro, there's now support for Swiss Franc, British Pound and US Dollar. Customers can use any of those supported currencies, no matter where they live and from where they are using Bitpanda. Plus, customers can now send cryptocurrencies to other Bitpanda users for free and instantly.
Other reasons to join:

✅ FAST ID VERIFICATION. Just like everywhere, in order to buy bitcoins at Bitpanda, you have to verify your identity. Usually you have to fill basic information about yourself (birthday, home address, phone, etc.), send photo of your ID documents (passport, ID card or Driving license) as well as selfie, where you hold your ID card, smile and have a piece of paper with today's date. After that, you will have to wait for couple of days (or weeks) to get confirmed, and only then you can buy bitcoin. So, I recommend #Bitpanda because their ID verification process is really fast. You don't have to send pictures of your documents, but you show them using your web camera or mobile phone to their KYC (know your customer) agent. Usually it takes about 10-15 of wait time, to be confirmed!!! In order to to that, after registering to website, you click on Verification in dashboard and proceed until you get Gold verification level if the amount you want to spend on bitcoin is larger than 50 EUR.
✅ MANY PAYMENT OPTIONS. At Bitpanda you can buy #Bitcoin, #Ethereum, #Dash, #Litecoin or #BitcoinCash not only with #VISA or #MASTERCARD, but also choosing other payment providers like #Sofort, #Neteller, #Skrill, #Giropay. Also you can deposit money using Bank transfer, or by redeeming voucher.
Useful links:

– My favourite crypto exchange – Binance
– Guide: How to trade and buy EOS, Tron, Cardano or any other coin?