BTC/USD July 01 2019 Quick Update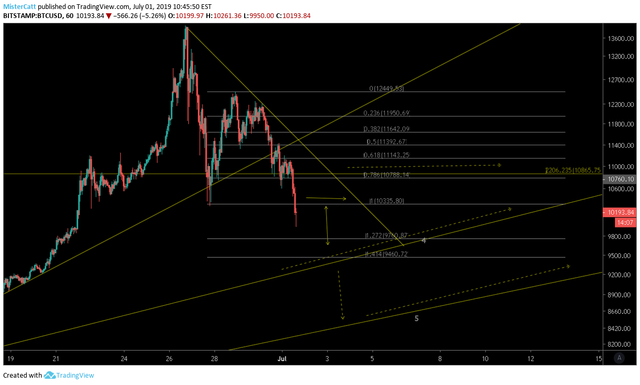 BTC/USD already broke 3 trend line (some of them i already erase) and create an official downtrend line for current BTC/USD movement. if this following my chart it suppose to hit 9600 usd before major consolidation around that area.

This yellow downtrend that been drawn from previous high peak to 4 trend line.. if it's broken.. it would be a sign of break out to continue it's bullish impulse.. conversely fail to break the down trend line and break below 4rd trend line would be a major danger for BTC/USD and risk toward test 6k region area in the future.

Please see the chart for support and resistance in short term BTC/USD
UPDATE : i see BTC/USD resilience and it's a possible if it could break a nearest resistance into support for a short term. more on the next post about BTC/USD.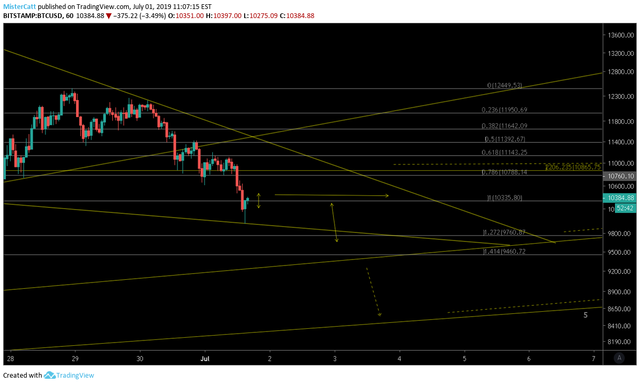 Thank you for your time to read this post and please take this idea as a grain of salt as reality always differ from what i expect as this post merely just an opinion.
and please feel free to share what your thought on comment section.
peace.