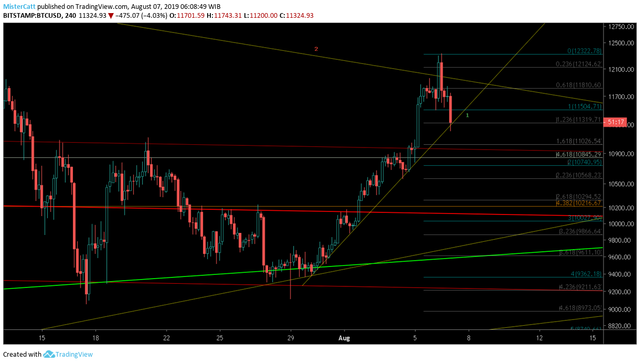 Short term ; Support : 11300 and 11000 || Resistance 11500 and 11800

Although BTCUSD made closes on 12300 yesterday. The next candlestick closes right back below 12000 which is a definitely a trap for long position get liquidated. Currently the price action seems being bearish for now as it's break down the support on 11500 and testing the up trendline 1.

For bullish scenario, the price action could bounce from trendline 1 and test a range above 11500 first before make second move toward upside. For bearish scenario, the price action could rejected from it and had a possibility fall toward 11000 area.

Falling wedge could play out if it could breach 11500 resistance with a bullish momentum.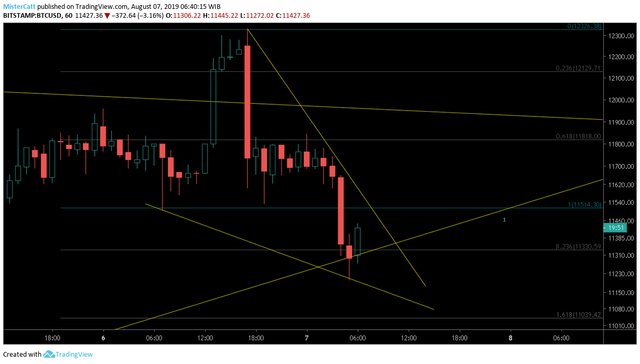 Short term outlook. Indicators is turning bearish on 4 hour while overall medium trend is still bullish ;
CMF is already broke it's trendline and had a clear divergence in between price action.
OBV also had a divergence in between recent price action but on medium term it's still had a momentum for bullish trend.
CCI is slide down testing the 0 value, Still on bullish zone while there's no quite reversal coming yet on 4 hour.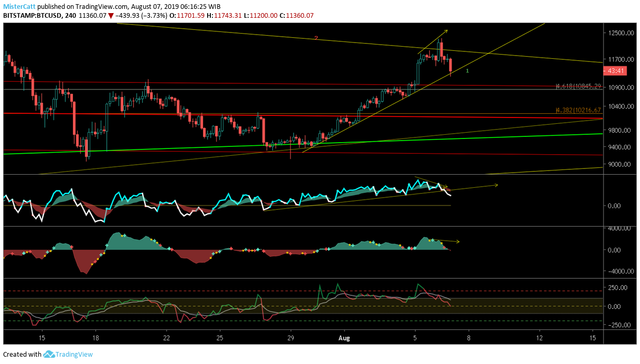 Thank you for your time to read this post and please take this idea as a grain of salt as reality always differ from what i expect as this post merely just an opinion, any relation between my posts toward any of your trading decision would be on your own consequence. please feel free to share what your thought on comment section.
peace.