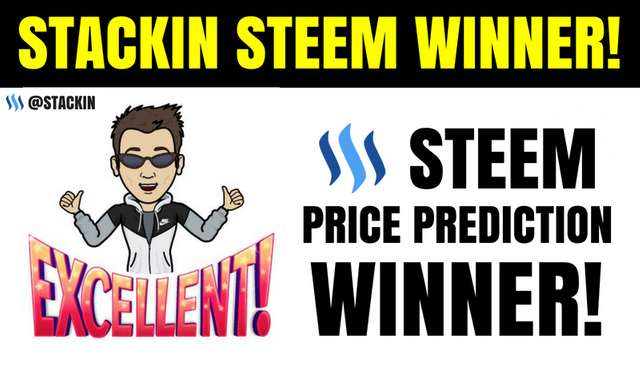 "Make it the best day ever." ~ Charles Fuchs.
HEY STACKERS!
What a week we are having in the "Crypto" Markets. Everything is currently down (red), however... we all have seen this before if you've been in this "game" for a while. 🎰
Many are blaming the down fall based on regulations (exchanges), price manipulation (spoofing), the lack of volume (very low), and a few other things. 🤷🏼‍♂️
All I know is that I'm still very bullish toward to the end of 2018 but we can see rocky waters in the mean time. The perfect time to stack! 
With that being said, Won the STACKIN' STEEM Contest? 💁🏼‍♂️
The price of STEEM at 12:00 P.M. was $2.96452! Congratulations to @lingg with guess of $2.964! 
Check your wallet, YOU JUST WON 5 SBD!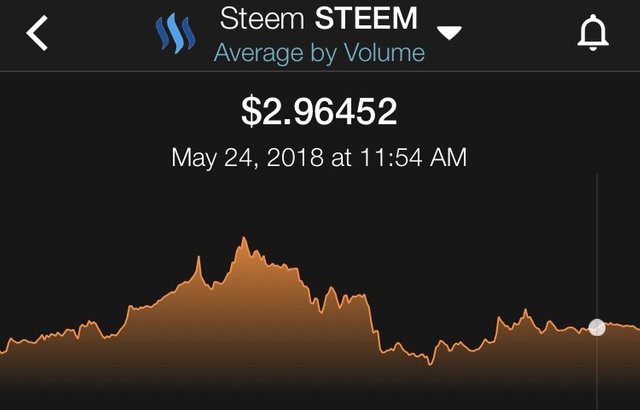 The "STACKIN Contest" have already givin' our Thousands of Dollars of Steem and SBD to lucky Steemians. 
There will be another contest this weekend! So stay tuned and be sure to follow me @stackin so that you can get notified instantly. ✅
Congrats once again to @lingg and Keep On STACKIN! 💞

P.S. For those who's interested in following my "Content" and "Daily" Posts... you can just follow me @stackin to get my updates.
---



---