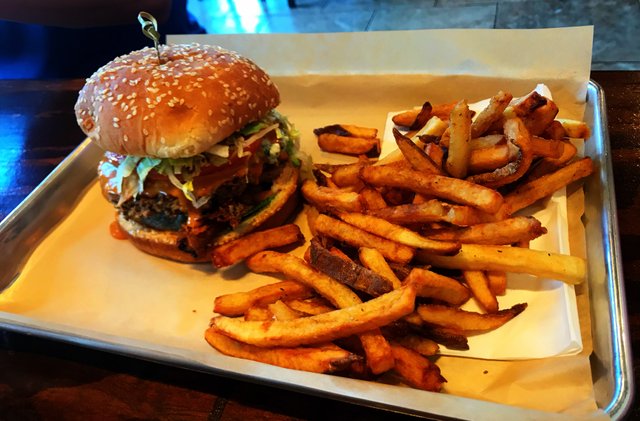 WHAT'S UP FELLOW VEGANS!
Are you a Vegan? I'm definitely not but through out the years, I've been trying to eat less meat by replacing them with more nutritional foods. 🍔 🥙 🥗
A few months ago, there's was a local Vegan Burger shop that just opened that I wanted to try out for a while so I had just to stop by. 
The place is called "Blinders". All I can say they have one of the best "Vegan Burgers" I tasted in quite a while. The best thing about this burger, it's not made of soy. 😬
They even serve wine! I'm not a big wine drinker but they offered me a glass... however, I had to just order the whole bottle just because of the name: "The Velvet Devil". 🤣 😳 🍷
I had the Vegan Buzz goin' on by this point. lol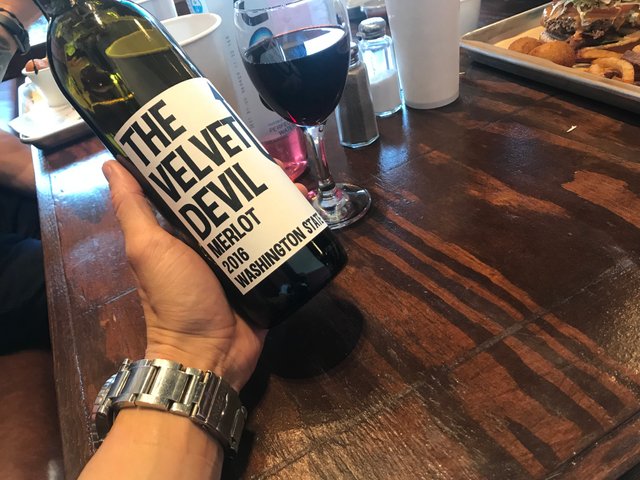 I like supporting these small local stores as it's a little better eating experience than many of those "franchise" food places where most of the items are garbage. 
This is really for people who live locally as it's pretty far from the Las Vegas Strip. I might even set up a few Crypto meetings/events here in the future. 
It's actually kinda fun hanging out with people talkin' Crypto all day while eating good food with some wine! If you ever end up in Vegas, why not try out these local spots? I can guarantee that you will a good time. 🎉
Keep On STACKIN! 💞

P.S. For those who's interested in following my "Content" and "Daily" Posts... you can just follow me @stackin to get my updates.
---








---