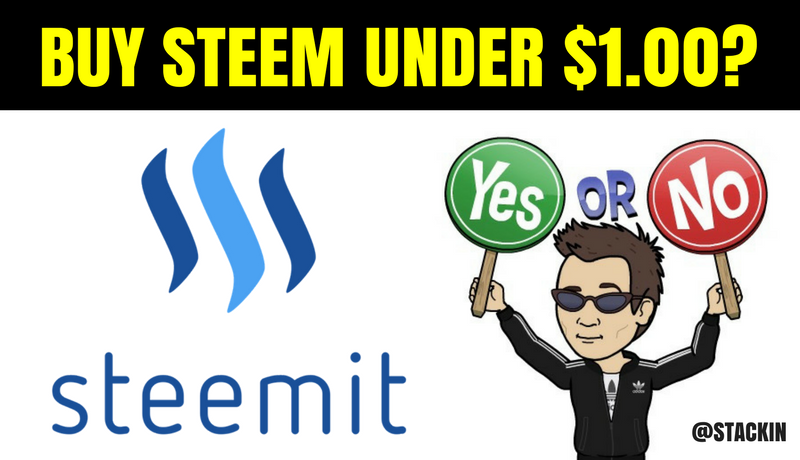 Scared Money... Never Makes Any Money ~ Charles Fuchs.
Here is the deal guys, I'm no financial advisor "most are broke anyways" 🤣 and I never listen to them but currently the cryptocurrency is taking a dive right due to FUD (Fear, Uncertainty and Doubt).
The news from China and 💩💩💩  coming from JP Morgan Jamie Dimon mouth saying "Bitcoin" is a scam while his "Banker Cronies" are having discussions of there own blockchain/coin 😳
"Average" investors tend to get scared when prices go down and never take action in buying but when the prices go up, they buy. No wonder average people are bad investors. 🙇🏼
Currently Steem is under a $1, Chart From CoinMarketCap.com 🤑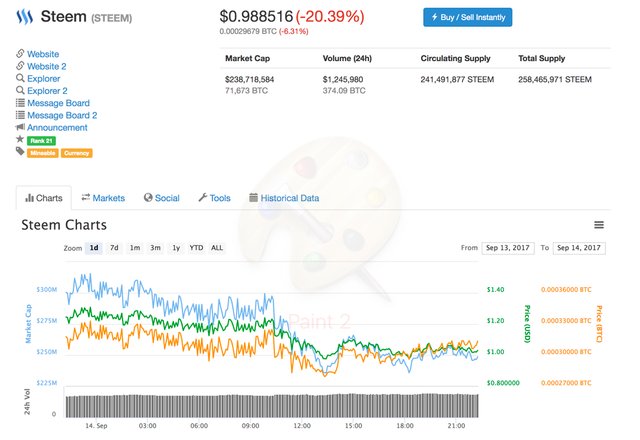 The past several months, I heard people state this about the price of STEEM: It cost to much, the price already went up to high, Whales and Dolphins got lucky for buying cheap? I wish Steem was Cheaper? blah blah... I heard all the excuses. 
Well guess what guys? Stop making excuses. Now is the time to get some STEEM. I did numerous blogs about buying Steem when the markets dips... "Dollar Cost Average It"! 📊📈📉
I don't care if you're buying tons or small amounts of Steem, just get in and  start establishing your "Steemit" nest egg. Especially for all the "Minnows" out there who were complaining for months, buy Steem Power now.
Even if its just buying $25 or even $50 of Steem, start "STACKIN" your positions. Who cares if it goes down a little bit more... you simply go out and buy some more! It's simple Investing guys 💰
I already know what's going to happen, many won't buy because of fear... but when you see Steem at $5-$10 next year, you will be kicking yourself in the ass doing the "shoulda, coulda, woulda" talk 🤣
Stay Strong Steemians, this ride is going to be awesome. "Keep On Stackin" 💞


Follow My Steemit Journey: @STACKIN
Join The Steemit Superstars Group HERE
Contact Me On: Facebook | Instagram | Twitter | Snapchat