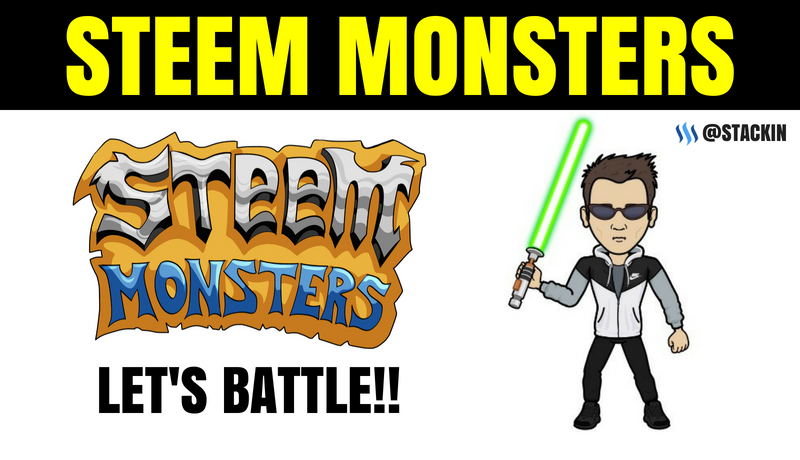 "Life is like a game, you have to participate if you want to win" ~ Charles Fuchs.
HEY STACKERS!
Are you part of the new Steemit game called STEEM Monsters yet? Yesterday, I decided to get myself some of those "packs" and start building my team for battle! 🤣
If you don't know what I'm talking about? You can take a look at @steemmonsters for more information on this new and upcoming game on steemit. 
Many Steemians are looking for those "rare" Epic and Legendary Monster cards which are pretty hard to find.
I spend over $100+ SBD so far and only found a few of these rare cards. They are currently $2 for each "booster" pack and they contain 5 random cards. 
You can take a look here: 😎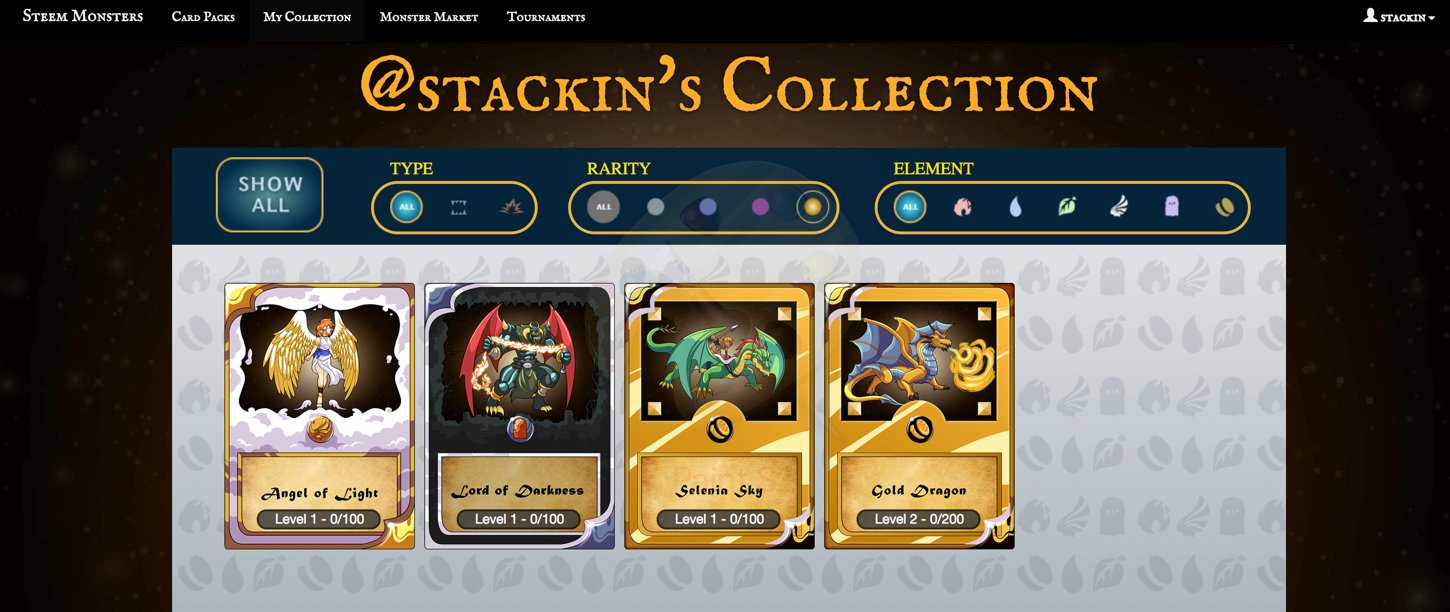 In the next few days, I plan to get some more packs so that I can complete my "STACKIN Monsters" Team. I'm preparing for war! Are you guys ready to battle me? LOL 😳👨🏼‍💻
The awesome thing about the platform is that you're able to "Gift" these "Monster Packs" to friends and followers!
So I'm giving away 3 unopened "Monsters Packs" Tomorrow!
All you have to do is comment below and resteem this post. I'll pick 3 random winners tomorrow! So for those who have already bought some "Steem Monster Cards", post some of your cards below! 😎
Keep on STACKIN! 💞

P.S. For those who's interested in following my "Content" and "Daily" Posts... you can just follow me @stackin to get my updates.
---



---