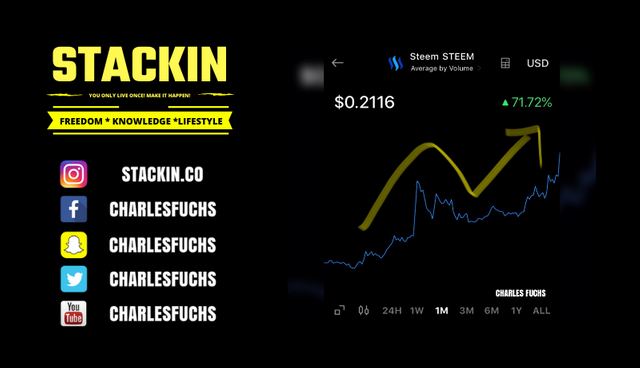 In the last few weeks, Bitcoin and Altcoins have been pumpin' like crazy. Is this the beginning of the next bull market? 🚀 🌝
We even seen the price of Steem Pumpin' from .11 to .22 in less than a month with a 100% Gain. 📉 📈
Can this pump continue?... and if so, how long can it go? Well, everything depends on the price of Bitcoin! If it goes up, Alts go up and vice versa.
There's been tons of excitement recently on twitter, youtube and many other social media platforms saying the bull market is around the corner. 🤷‍♂️
The trend is currently going up... What is the saying? "The trend is your friend til' the end". 😂
Like I said many times before, we might be in the "disbelief rally" section of the "Psychology of a Market Cycle" chart.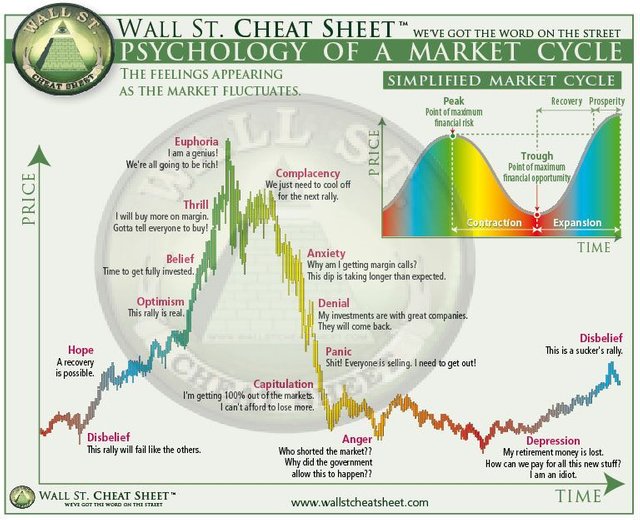 What does this mean? We are going to see major pumps along with lots of huge dumps but the trend will still be going up. 📊
It's going to be very exciting times for all Bitcoin and Cryptocurrency Holders in 2020 and in 2021! 🎉 🍾
Keep on STACKIN! 😎
~ Charles Fuchs
For those who's interested in following my "Content" and "Daily" Posts... you can just follow me @stackin to get my updates.
You Can Follow Me Here:
➡️ UpTrennd: https://uptrennd.stackin.co
➡️ Facebook: https://facebook.stackin.co
➡️ Twitter: https://twitter.stackin.co
➡️ Instagram: https://instagram.stackin.co
➡️ Steem: https://steem.stackin.co

PI NETWORK: Pi is a new digital currency you can mine on your mobile phone for free without draining the battery or using data. Use The Referral Code: ( stackin ) to be on my personal team.

Crypto.com: Get The World's First ELITE Cryptocurrency MCO Debit Card and we both get $50! NOTE: You must stake 50 MCO to get the $50 + 2% cashback on all purchases. Must use Ref code: ( mqanqykcym )

CLAIM YOUR FREE HEX TOKENS - The first high interest blockchain Certificate of Deposit (time deposit) that is designed to go higher, faster and retain its value.
---