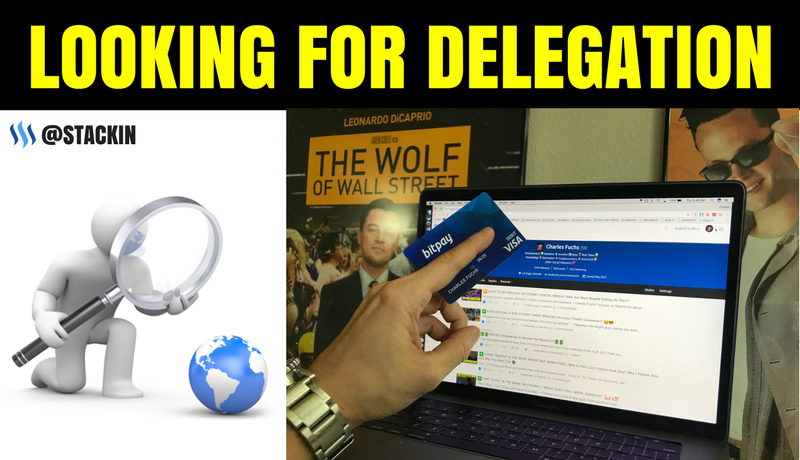 "So many people who fail just don't realize how close they were to massive success, never give up" ~ Charles Fuchs
What's Up STACKERS!
It your boy Charles Fuchs and I'm coming to my followers for a little help. The other day, I was on Minnow Booster looking to purchase a lease for some "Steem Power". 
In a few seconds, I realized that their are over 350+ people bidding for delegation. SHESH! Instead of going through the "Circus" of people, I rather come to my peeps directly too see if anyone has any recommendation who are "Delegating Steem Power" to Steemians... It''s so much easier to do. 
You guys know me, I've been buying tons of Delegation for a while now just to vote people higher in posts and comments. I don't really need the "Extra Power" as I already have over 11,000+ Steem but people to seem to like the higher upvotes from me. Voting for "Thousands" of people a month for all the fishes tend to motivate everyone on Steemit. 🤣
I'm willing to purchase some more "Delegation" from anyone that would be interested. It would be a long term monthly deal. 🤑
So if anyone has any recommendation, that would be awesome. If your a dolphin or whale reading this, just hit me up or drop a comment.
I'm currently looking for about 10k to 30k of Delegation for 4 weeks at a time.
If there are no takers, I 'll have to go to Minnow Booster like everyone else and battle over 300+ Steemians again but it's no big deal, just a little more work lol. 👨🏼‍💻
Thanks guys for all the help, having more "Steem Power" is not needed but having an extra boost never hurts. 😬
"Keep On STACKIN" 💞

For those who are interested in following my "Daily Activities" that I do in very "short form". Follow me here: @charles-fuchs. 
---



---