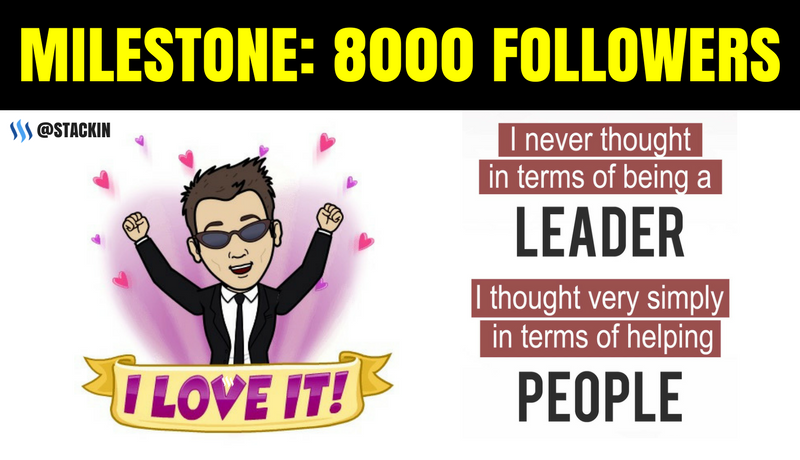 "Choosing to be positive and having a grateful attitude is going to determine how you're going to live your life" ~ Joel Osteen.
What's Up STACKERS!
It's one of those days that I want to show appreciation to all the people who have been following my journey on Steemit for the last 7 months. 📆 I just wanted to say "Thank You" to all the 8000+ Followers and I wouldn't have been so successful without all your awesome support! 💞
With so many new people coming into the Steemit platform the last several months, it's getting harder and harder to keep up with everyone and to me, that's a good thing. It means that Steem is growing faster than ever before. 📊
If I can do this, anyone can. I hope this post motivates all of you and if one stays consistent, they can accomplish anything they want to if they don't ever give up. 👨🏼‍💻
So with that being said, I'm going to keep this short... give me a break, its 11:20 PM in Las Vegas and I had a long day grindin' haha 😆
For all those new Steemians and Minnows who are reading this, be sure to follow me here @stackin. I'm looking forward to meeting all the new people that I didn't connect with yet! 👨‍👩‍👧‍👦
Once Again, Thank You ALL for making this place so awesome!
Keep On "STACKIN" 💞💰 

For those who are interested in following my "Daily Activities" that I do in very "short form". Follow me here: @charles-fuchs. 
---



---