Oh Snap! I just became a "Crypto" Technical Analysis by watching YouTube videos! Totally kidding! 🤣
So earlier today, I decided to jump on trading view and look at the Bitcoin charts and mess around making some triangles all over the place.
I'm not a professional or anything like that but I do know the "TA Basics" from my Stock Trading days. 📊
It looks as if we are in a Symmetrical Triangle (Drawn Above) and I expect a huge "Breakout" that is coming pretty soon.
These "Breakouts" usually come around at 70% of the" Triangle" and with decreasing volume, something big is about to happen pretty soon!
The questions is which way? It's anyone's guess. 🤷‍♂️
The chart seems pretty bullish to me and I expect when we break somewhere over $8200+ (and hold), we can see Bitcoin going as high into the deep $9000's. 💁‍♂️
Before you get all giddy and happy! I do however expect a 30% to 40% correction to happen in the near future.
Bitcoin is known to do that all the time! 😲
If we get rejected from the $8200 mark once again and fall below $7800 instead, we can expect it to drop pretty hard to the $6000's level. OH SHIT! 🤣
Please do not take my advice, I'm not a financial advisor! I'm just looking at the charts to see the what "probabilities" can happen from here.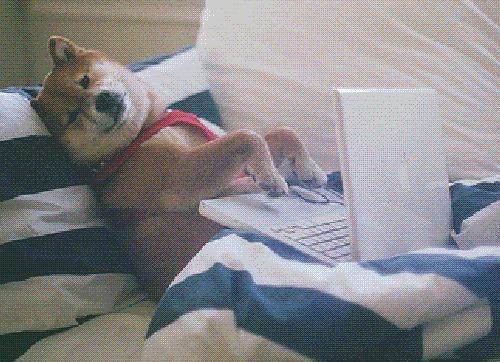 If you are a "HODLer" for the long term (2-5) years... anything under $10,000 is a freaking deal in my opinion. 😬
So there you have it. My simple "Technical Analysis" for dummies like myself haha. Most people think it's bullshit (I do also at times) but it can be a tool to use in helping you make some good decisions when buying and selling cryptos.
Keep On STACKIN! 💞
~ Charles Fuchs
For those who's interested in following my "Content" and "Daily" Posts... you can just follow me @stackin to get my updates.
Are you using the Partiko Mobile App? It's one of the fastest ways to post content on the Steem Blockchain. Download the Partiko App now and get 1000 Points!
You Can Follow Me Here:
➡️ Facebook: https://facebook.com/CharlesFuchs
➡️ Twitter: https://twitter.com/CharlesFuchs
➡️ Instagram: https://www.instagram.com/Stackin.co
➡️ Steem: https://steemit.com/@Stackin
➡️ UpTrennd: https://www.uptrennd.com/signup/MTczMg