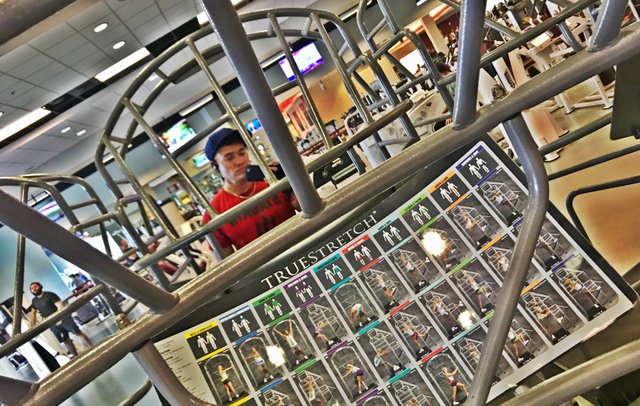 What's Up STACKERS!
It's almost been like more than a week since my last workout and I suddenly realized something, I feel like 💩!
With two birthday events and Labor Day weekend that recently passed... the food, booze, and partying was popin' for days. 🤣
I had to even stretch myself out for like 20 minutes today on this weird stretch station just to get all the kinks out (pictured above) haha
Did I make some excuses not to go? Well somewhat. I could of woke up earlier and did some early morning quick cardio but I was just being lazy.
Like usual, I talked myself out of it. Damn you procrastination! 🤷🏼‍♂️
I can come up with tons of reasons why I didn't want to workout, but they are just more excuses that will not get me anywhere. 🤦🏼‍♂️
The best thing to do is just accept it and move forward. I might need some new fitness goals for that extra motivation.
Today is a new day and the journey continues... maybe I should buy some Nike shirts that states "Just Do It". 😬
From now on, I'm going to blog every gym session that I do.
This will make me more accountable of my actions and help me get my ass off the couch. lol
Keep On STACKIN! 💞
~ Charles Fuchs
For those who's interested in following my "Content" and "Daily" Posts... you can just follow me @stackin to get my updates.
Posted using Partiko iOS