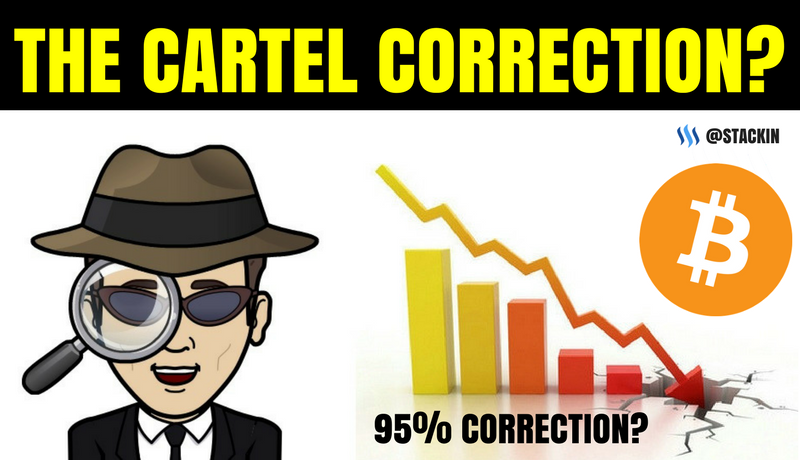 There will always the so called "powers to be" that will try to control the population and the minds of people ~ Charles Fuchs.
What Up STACKERS! 
There was an interesting article that was posted last month on Medium explaining why the cryptocurrency market correction is happening. 📊
I'm a huge believer in many "conspiracy theories" because I always like to keep an open mind about everything and this article make lots of sense to me.
Instead of me explaining it all to you, this guy (who's name is unknown) that goes by "Super Crypto" did a great job explaining his theories. Here is a screen shot: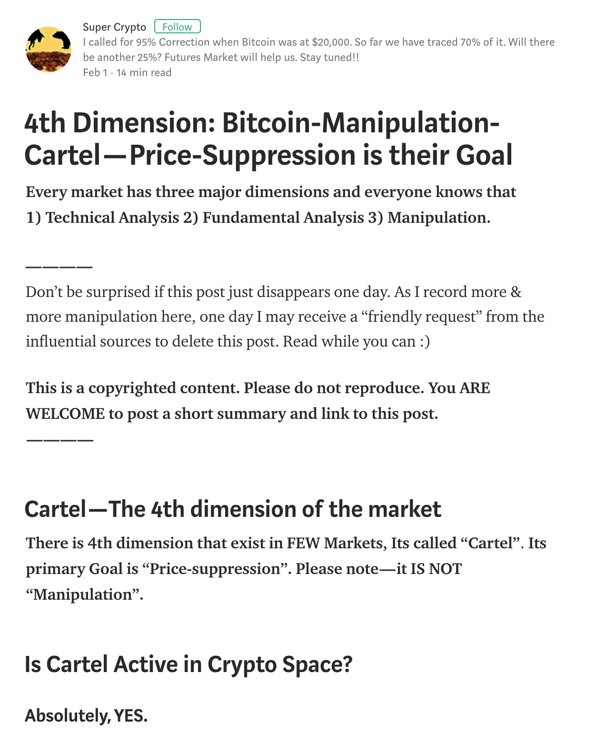 You can read the rest of his article here: 4th Dimension: Bitcoin-Manipulation-Cartel — Price-Suppression is their Goal.
Can this be the truth? Who Knows, the "Truth" is just based something what a person believes in it or not but I do think anything is possible. 🤷🏼‍♂️
In my opinion, we have lots of downside to go. I'm not trying to spread FUD or anything like that but people need to always prepare themselves regardless if the markets are going down or up. So what are your thoughts?
You guys know me... I always say "Keep On STACKIN" 💞

P.S. For those who's interested in following my "Content" and "Daily" Posts... you can just follow me @stackin to get my updates.
---



---