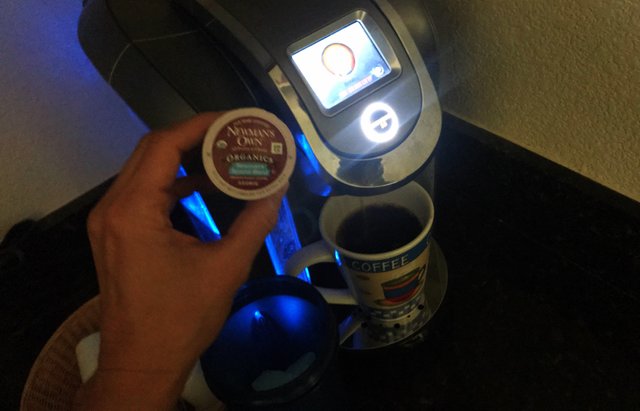 What's Up STACKERS!
I wasn't much of a coffee drinker when growing up. I never liked the taste of it until one day in college.
A few friends invited me to (the evil) Starbucks one morning and everything changed. 🤣
In my ignorance, I thought everyone who liked coffee just drank it normally in small cups while steemin' hot.
My friends suggested that I get an iced coffee, black (nothing in it)... just ice and coffee. ❄️ ☕️
Guess what happened next? I've been addicted ever since! 😣
These days, I only drink organic iced coffee probably a few times a week from home when I need that extra boost to grind through the day.
Yeah, the picture above is me making 3 cups of coffee from my Keurig machine. I know what you're thinking... "WTF Charles, 3 cups! 😂
I probably just chug it all down within 10 minutes! What can I say, I'm a very active person and got lots of shit to do today! haha
So mad respect to all the coffee lovers out there who grindin' and huslin'... maybe one of these days we can have one together in a steem meet up!
Don't worry, I'll even pick up the tab. 😂
Keep On STACKIN! 💞
~ Charles Fuchs
For those who's interested in following my "Content" and "Daily" Posts... you can just follow me @stackin to get my updates.
Posted using Partiko iOS