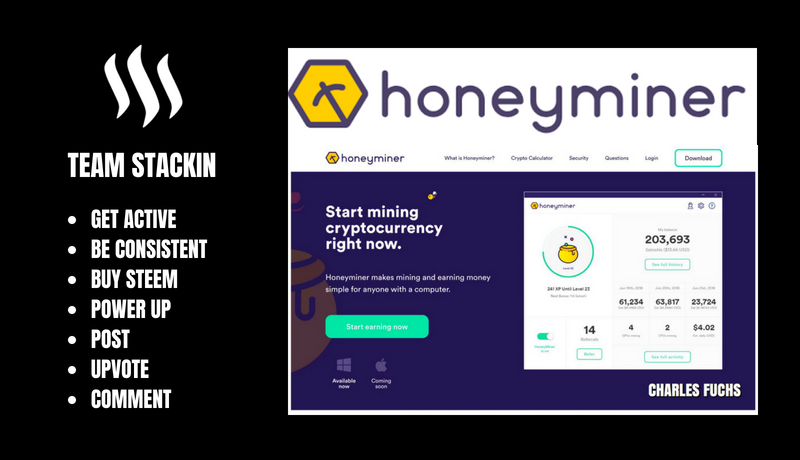 "If you don't ever try, you will never win." ~ Charles Fuchs.
WHAT'S UP STACKERS!
Do you want to earn Free Bitcoin mining on your computer? I know... I know... you probably have seen these types of programs for years and so did I. 🤦🏼‍♂️
Most of them are very shady and complicated to set up until one of my buddies on Facebook told me about Honey Miner. 
What do I have to lose? A few minutes of my time? 🤷🏼‍♂️
My buddy even told me that 50,000+ people have already signed up and it's growing fast. So I decided to sign up a free account and it took me a few minutes to set up and now I'm mining on my computer (very small amounts). 👨🏼‍💻
So What is Honey Miner? The websites states: "It's a simple software that makes crypto mining simple for anyone with a computer."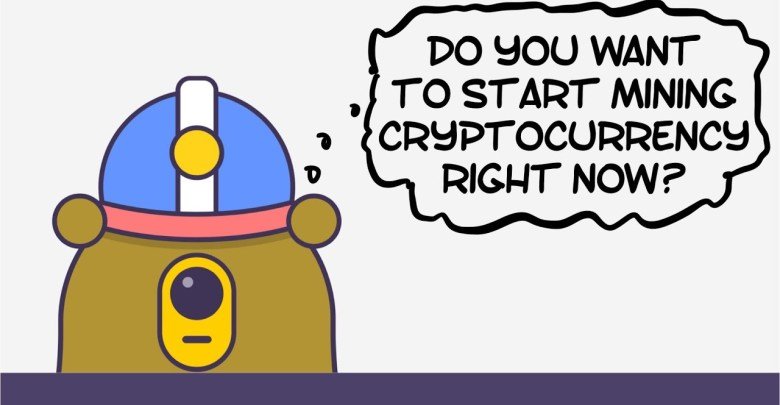 I just started an hour ago and made $.08 cents so far. Heck it's better than nothing and it only took me a few minutes to set up. 
If I can make $1-$2 a day in Bitcoin everyday, I think that be awesome. I'll just convert it all to Steem at the end of the month. 😬
They will give you 1000 satoshi's for free when you register ($.07 cents in Bitcoin Value 🤣) and they also have a referral program where you can earn 10% what they mine for life on all your friends that you share it with. 
Here is the link to check out Honey Miner. Tell me what you think? It's free to join and thousands of people are signing up every week. 
Keep On STACKIN! 💞

P.S. For those who's interested in following my "Content" and "Daily" Posts... you can just follow me @stackin to get my updates.
---








---