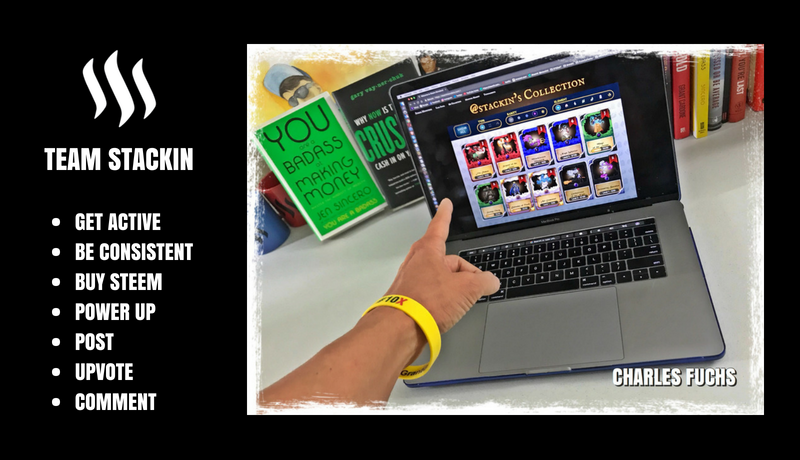 "Life is short, might as well have some fun" ~ Charles Fuchs.
WHAT'S UP STACKERS!
The last few days I've been talking about "Steem Monsters" a lot. At first, I thought it was just another boring game to play on Steemit but then I realized something, I'm totally addicted and the tournament hasn't even started yet. 🤣
I've bought so many packs at $2 so far that I even forgot how much money!! Probably close to 200 SBD or Steem HAHA. Oh wells, I'm STACKIN My Team for Battle! 🧞 🧜🏽‍♀️ 🧟
Are you building your Steem Monster Stacks yet? If so, I'm looking for a few people to trade with!
I'm currently looking for all "Malric Inferno" cards. Mine is currently ranked at Level 7 and I need about 40 of them to max this Badboy out to level 8! Do you have any? 
This is what he looks like: A Crazy Demon lol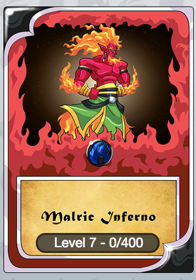 There are several more that I have my eyes on such as the "Selenia Dragon Legendary Card" but thats for later discussion but if you have one, let's do some deals. 😬
I've been on the "Steem Monsters" discord group and if you want to contact me, I'll be there. Try to find me and send me a private conversation @stackin.
The community is getting pretty big and I've seen major "Steemian Ballers" becoming more active with Steem Monsters. It may become one the biggest game on Steemit we have ever seen.
I heard that Steem Monsters have already earned over $30,000 of SBD and tons of prizes will be givin' away when the tournament starts. 💸
I'm getting ready for battle, are you?
Have a great weekend everyone and keep on STACKIN! 💞

P.S. For those who's interested in following my "Content" and "Daily" Posts... you can just follow me @stackin to get my updates.
---



---