✴️ GIVING AWAY FREE "BYTEBALL TOKENS" TO MY FOLLOWERS! 🎉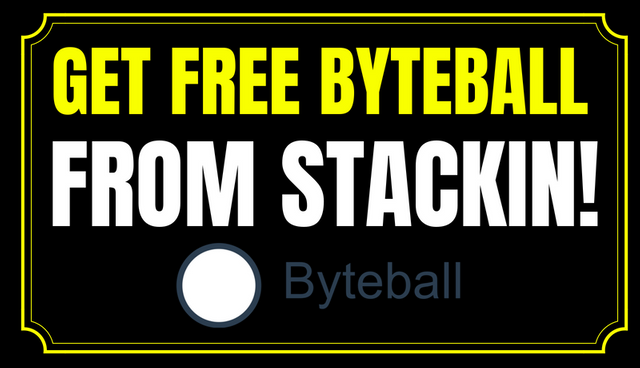 "Always learn from your mistakes and keep moving forward." ~ Charles Fuchs.
WHAT'S UP STACKER...
Yesterday, I gave away tons of Free "Byteball Tokens" to my followers so that they can register their accounts to get their airdrops. 
I received lots of "Byteball Tokens" from referrals so guess what I'm going to do? I've decided to give away more of them! 🤣
This Is All You Have To Do:

Download the Byteball Wallet. (If you don't have one).
Post Your Byteball Address with a decent *Comment.
*Resteem This Post To Spread The Message.
Receive Some Free Byteball Tokens!

The actions by Byteball to airdrop some of their tokens to the Steemit Community was a great idea... I expect to see other projects doing the same thing in the near future. 🧞
I'll make sure that everyone get some tokens within 24 hours of this post. It's cheesy to say but... I always believed in that if you offer more value to the people, the more you will get back in life. 
Be sure to *Follow, *Comment and *Resteem so that more people will see this post and get some Free Byteball Tokens! 🤑
Please don't be "Greedy" and if you already have lots of tokens, why not do the same thing I'm doing and start giving them away... It's all about the community baby! 
Keep On STACKIN! 💞

P.S. For those who's interested in following my "Content" and "Daily" Posts... you can just follow me @stackin to get my updates.
*Stay Tuned for my weekly "STACKIN Steem Contests" where I've givin' out $1,000's of Steem, SBD, and Merchandise to fellow Steemians!
---



---