✴️ GET SOME FREE IOST TOKENS FROM STACKIN! 🎉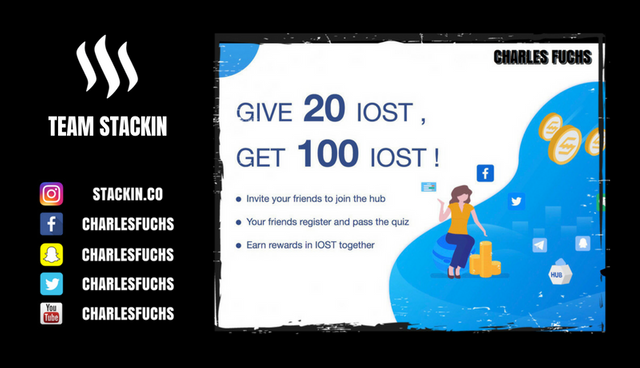 "Go Big or Go Home... It's The Only Way To Live." ~ Charles Fuchs.
WHAT'S UP STACKERS...
So what is IOST? It's a scalable, secure and decentralized blockchain App platform. Many of these blockchain projects have good potential, why not get some free tokens from them! 🤑
You guys may already know that I like to share these types of things to my followers so that they can benefit from STACKIN some free coins. 💰
IOST is celebrating their launch of their IOST Community Hub by offering a free referral program to people who tell their friends. 
They will be running a week long referral program to reward dedicated community members who help the community grow even bigger!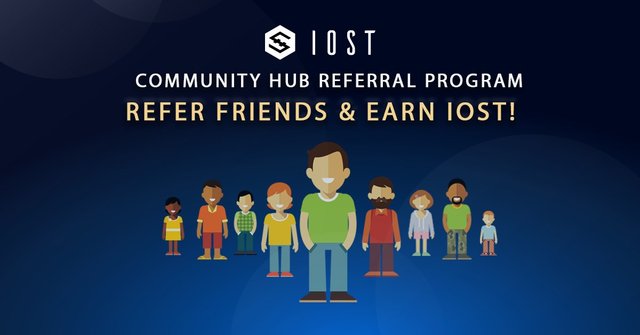 IOST will have over 1,000,000 tokens up for grabs! Just 1 referral alone can earn you up to 600 Free IOST Tokens. 
Click here to register and Start earning some free IOST Tokens!
If you missed my previous posts for getting tons of Free DateMe and War Field Tokens, you can do so by clicking the links below:
Here is the link to get 500 Free DMX Tokens.
Here is the link to get up to 1000 Free GOLDER (GLDR) Tokens.
It's so awesome that many of these cryptocurrency projects are giving away tokens to people who help them market their launches. 
More to come later... Keep On STACKIN! 💞

P.S. For those who's interested in following my "Content" and "Daily" Posts... you can just follow me @stackin to get my updates.
*Stay Tuned for my weekly "STACKIN Steem Contests" where I've givin' out $1,000's of Steem, SBD, and Merchandise to Steemians!
---



---