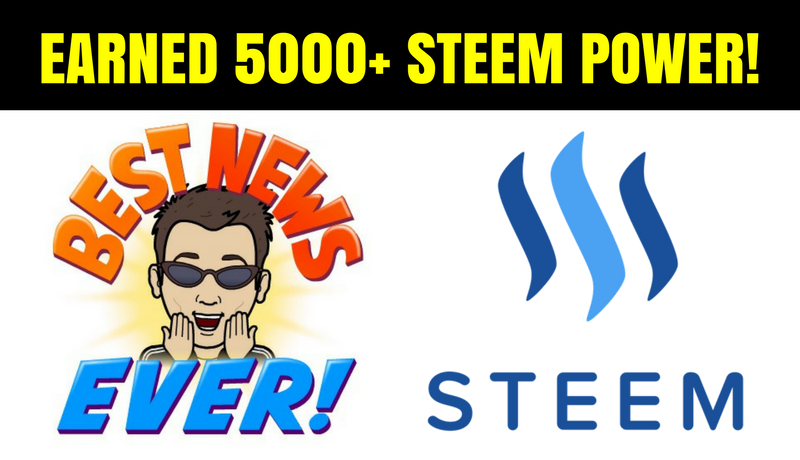 Won't Stop, Can't Stop... Will Never Ever Stop ~ Charles Fuchs.
Before I get started, I just want to thank everyone who have supported me throughout the last several months. 📆
I couldn't of accomplish this goal without the tremendous support from all the "Minnows 🐠", "Dolphins 🐬" and especially the "Whales 🐋". 
You guys absolutely rock! 🗽💯
I wanted to know if it was possible for people to achieve "Dolphin Status (5000+ Steem Power)" just by blogging and being an active member of the community. 
Guess what guys? "YES", It can be done! If I can do it, you can too! 👨🏼‍💻
Last night I hit one of my Personal Milestones of "Earning 5000+ Steem Power". The Posting Rewards were 5,060,347 (5060+ Steem Power) and it was ranked #711 of all time since the beginning of Steemit.
The numbers even surprised myself 🤣😲😳. Here is a screen shot from one of my go to websites called Steemitwhales.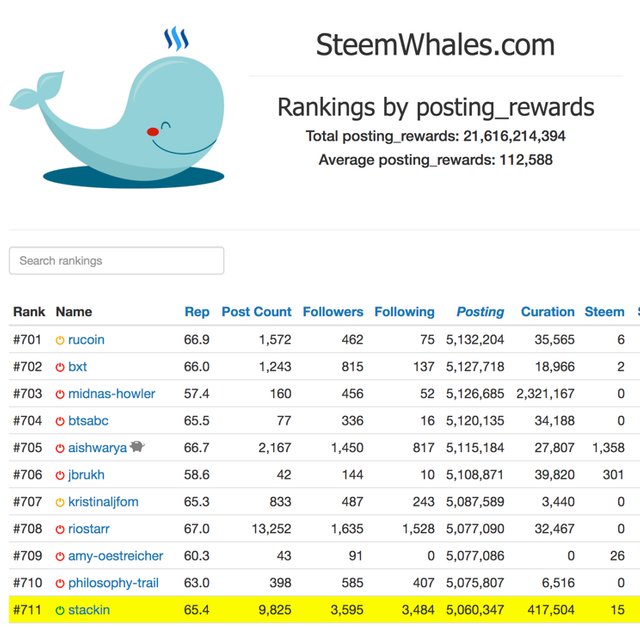 During this time, I did buy over 2000+ of Steem Power (Dollar Cost Average $.90-$2.20 in 4 months). 📊
If you want to have a fast start on Steemit, I recommend everyone to buy at least $500 of Steem. It's soooo cheap right now sitting at $1.20!
Cryptocurrencies will continue to be "HOT" for the next few years, $10+ Steem in 2018? In my opinion, it can go way higher than that! 💰
There are tons of benefits of buying Steem, it will give you better voting power and you can attract more dolphins and whales to your posts. It's simple logic 👨🏼‍🏫
Later this week, I will probably talk about "Curation Rewards" and what my results were. I just wanted to keep it very simple today by focusing just on "Posting Rewards".
Once again guys, thank you for all the support and always remember... never give up and do your best, in time you will become great!
Keep On Stackin! 💞


Follow My Steemit Journey: @STACKIN
Join The Steemit Superstars Facebook Group HERE


Facebook |

Instagram |

Twitter |

Snapchat