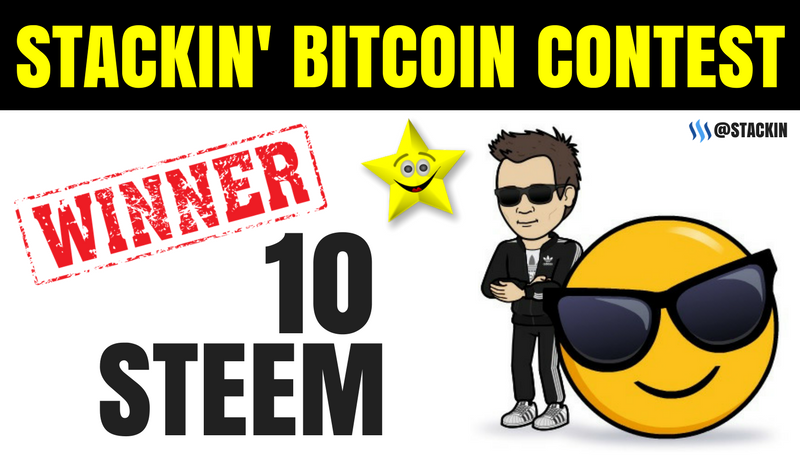 "People are not lazy... they simply have impotent goals - that is, goals that do not inspire them" ~ Tony Robbins.
Yoooo STACKERS! 
It's one of those awesome days where I announced the "STACKIN" 10 Steem Giveaway Winner....All one had to do was to guess the price of Bitcoin would be at 4:00 PM PST Time. 🤷🏼‍♂️
There were tons of "action" like usual and over 100+ comments on that post. So many of you guys came close, Checkout @roykie17 who guessed just $3 over the price and I just had to give her a hard time. 🤣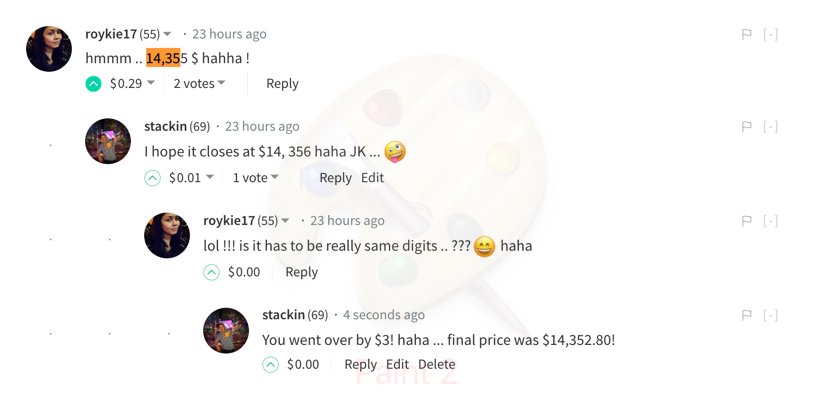 No big deal, maybe next time 😋 because like I said many times before... I will be doing tons of these contests just to give back to the Steemit Community. 
"Who Cares Charles... just get to it, who WON!?"
The price of Bitcoin was $14,352.80 and the closes person who got the price was @lesteemit! Her guess was $14,343! The 10 Steem should of hit your inbox a few minutes ago and Congratulation @lesteemit of winning the contest! 🌟

More contest coming down the road and thanks for all the support Steemians. These contests and giveaways couldn't of happen without all your awesome "upvotes"! 🤩
Enjoy your Saturday night and keep on STACKIN! 💞

For those who are interested in following my "Daily Activities" that I do in very "short form". Follow me here: @charles-fuchs. 
---



---