✴️ CHECK THIS OUT! GET 68 FREE (IOST) INTERNET OF SERVICES TOKENS RIGHT NOW, THIS ENDS SUNDAY!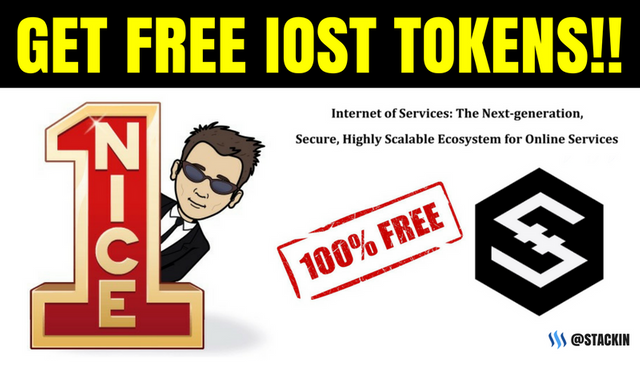 What's up STACKERS!
I'm going to make this very short guys. It's for all my "Crypto Lovers" and "STACKERS" out there! For every friend you invite right now, you will get 68 FREE IOST from an Airdrop they are doing on Sunday!
So what is IOST? "Internet of Services" is The Next-Generation, Secured, Highly Scalable Ecosystem for Services and it's currently listed on Binance at around .09 Each!
You will also receive tokens when you get other people to retweet using your link and will be awarding you 68 FREE IOST Tokens per person that retweets! 🎯
All you needs to do is go to this link and plug in your Ethereum Address and they will "AirDrop" you the tokens. They are about to give away 6 Million Tokens! 🤯
Here are the results in a few minutes!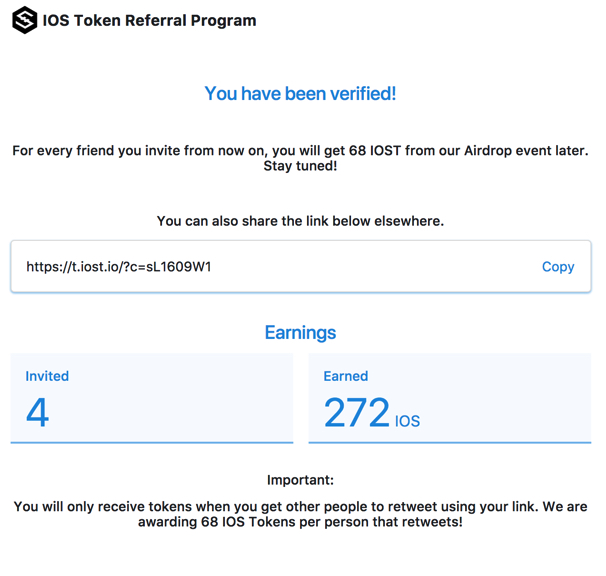 I know it's Saturday night and you might be busy but you know how it is... "Crypto" Doesn't Ever Sleep! Comment below that you signed up using my link and I might have to give you a small upvote 🤪
Let's Get Some Free Tokens and "Keep on STACKIN" 💞

For those who are interested in following my "Daily Activities" that I do in very "short form". Follow me here: @charles-fuchs. 
---



---