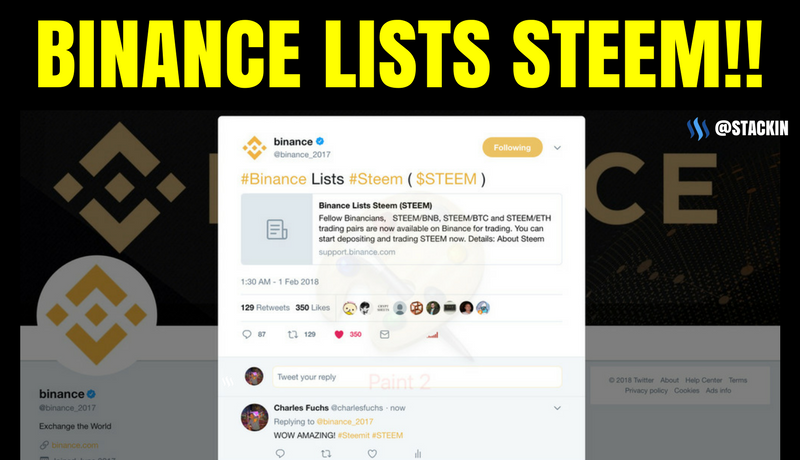 What's Up STACKERS!
Just a quick update! One of the biggest news of the day... Binance lists Steem on it's Exchange! STEEM/BNB, STEEM/BTC and STEEM/ETH trading pairs are now available on Binance for trading. 👨🏼‍💻
Be sure to open your accounts right now on Binance! The reason why you want to open an account ASAP is because they are known to close their registration due to heavy traffic for weeks at a time. 🙇🏼‍♂️
Don't miss out guys, I've switched over from Bittrex over to Binance instantly. They are currently one of the best newest exchanges right now, you can even trade EOS and ICX their (my top two favorite cryptos next to Steem).
You can open a Binance Account Here for free without any verification and it just takes a few minutes to do. 😎
This is Great News For STEEM! "Keep On STACKIN" 💞

For those who are interested in following my "Daily Activities" that I do in very "short form". Follow me here: @charles-fuchs. 
---



---