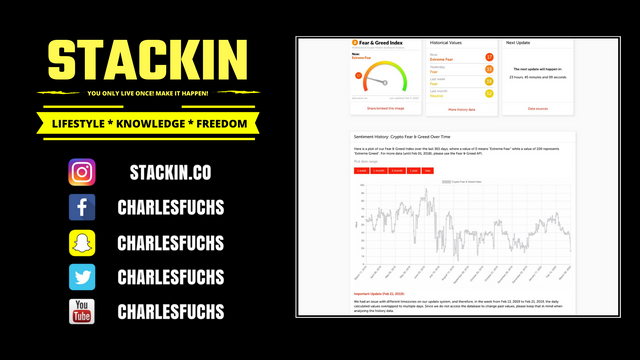 The Fear in the world's traditional and crypto markets is here and many people are currently scared as hell... 😩
I'm usually the person that would say "Fuck it, buy the dips!"... but not today, I'm being very cautious. 😂 😅
There is just too much uncertainty in the markets right now and I rather wait and see until people settle down a bit.
Yeah, the markets may rebound here and there in the next few days or months but I'm not willing to risk it right now. 🤷‍♂️
I'm more concerned what will happen in 2021 with the world financial markets... its really going to get bad. 3x Worse than 2008... yes i said it. 😅
We are heading into a world depression in the next 6-18 months that may last for many years to come... so just prepare guys.
This will be the first time the crypto markets will face its first recession. How will it go? No one really knows until it happens.
Are you guys buying the dips right now? Are you selling? Are you HODLING? Whatever the case may be, have no fear... its only money at the end of the day, and you can't take that shit with you to the grave. 💁‍♂️
Keep on STACKIN! 😎
~ Charles Fuchs
For those who's interested in following my "Content" and "Daily" Posts... you can just follow me @stackin to get my updates.
You Can Follow Me Here:
➡️ UpTrennd: https://uptrennd.stackin.co
➡️ Facebook: https://facebook.stackin.co
➡️ Twitter: https://twitter.stackin.co
➡️ Instagram: https://instagram.stackin.co
➡️ Steem: https://steem.stackin.co
---
PI NETWORK: Pi is a new digital currency you can mine on your mobile phone for free without draining the battery or using data. Use The Referral Code: ( stackin ) to be on my personal team.
---
Crypto.com: Get The World's First ELITE Cryptocurrency MCO Debit Card and we both get $50! NOTE: You must stake 50 MCO to get the $50 + 2% cashback on all purchases. Must use Ref code: ( mqanqykcym )
---