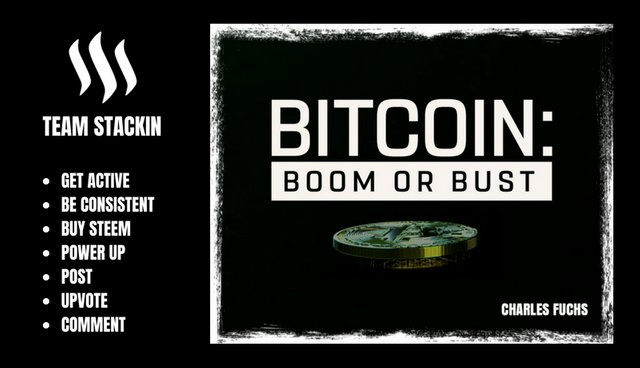 "Take every opinion with a grain of salt, everyone has an agenda." ~ Charles Fuchs.
WHAT'S UP STACKERS!
CNBC has been marketing their new "Bitcoin: Boom or Bust Documentary" all weekend. It looks to me as another "hit piece" for our beloved Bitcoin. 🤷🏼‍♂️
The documentary starts in a few hours and if you want to see it, all you have to do is tune in on Monday, August 27 at 6pm ET/ 3pm PT and CNBC. 📺
The only reason why I'm going to watch it because of Jordan Belfort will be on the show. You guys may know him as the guy they talked about in the movie "Wolf of Wall Street".
I've been a follower Jordan Belfort for over 2 decades because this dude does knows his stuff. He has one of the best "sales" programs out there and he totally understands "corruption" that happens in markets.
I'm a huge fan of Jordan but he does not like Bitcoin or Cryptocurrencies at all. He considers them as fraud and a huge money grab for scammers. 💰
Shit, he even went to jail for years doing it... haha
He does have his points... we have seen over hundreds of even thousands of projects (coins) that have already failed and just took peoples money the last few years. 📆
I'm definitely going to check out the documentary. 
I tend to like to hear what people have to say about cryptos regardless if they are negative and positive about it. I just like to look at things objectively. 
So if you guys want to tune in, go right ahead. It starts in a few hours... 
Keep On STACKIN! 💞

P.S. For those who's interested in following my "Content" and "Daily" Posts... you can just follow me @stackin to get my updates.
---








---