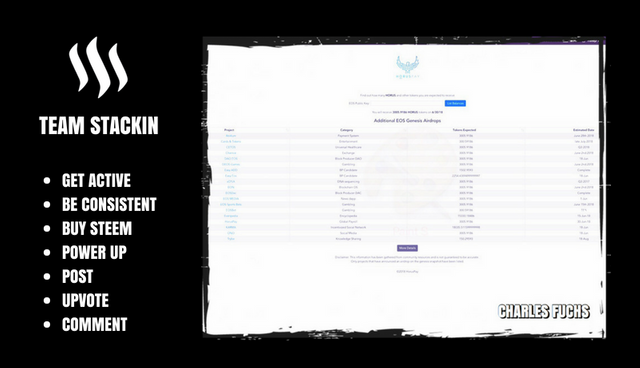 "If you are Investing to win, leave your emotions at the door." ~ Charles Fuchs.
WHAT'S UP STACKERS!
As you guys know, I'm a big supporter of @Dan Larimer and all his (DPOS) Projects that include Bitshares, Steem and EOS. 💁🏼‍♂️
With the EOS Mainnet laungh this month, I've been seeing lots of questions of people asking "How Do I Check My Airdrops" With EOS. Well, I have the answer for you. 👨🏼‍🏫
One of the projects that's getting built called on the EOS Blockchain is "Horus Pay". They are a decentralized Global Payroll Portal that allows companies to exchange private encrypted data with international payroll vendors using the Blockchain.
The project seems very interesting and it looks to me that they will have a bright future. If you want to know more about them, you can visit them here.
They also decided to create a website to help EOS Holders to check what airdrops are coming their way. All you have to do is insert your EOS Public Key to check your stacks! (Never use your Private Key)!
You can check your EOS Airdrops Here.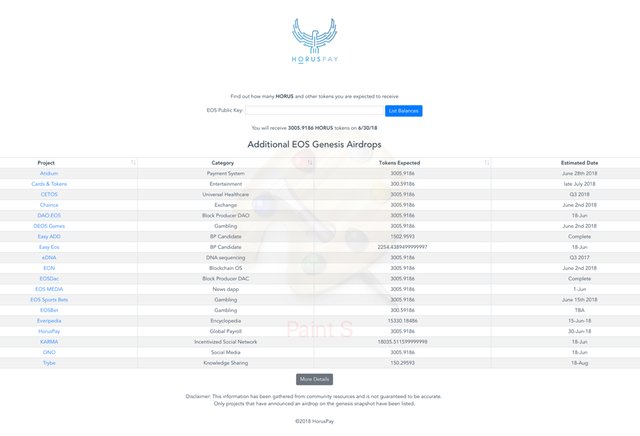 As you can tell, I hold thousands of EOS tokens and have lots of airdrops coming my way. I think that's pretty freaking awesome getting free tokens!
EOS just launched and will it will have lots of speed bumps along the way (like all blockchains do) but I believe it will be a great project.
So do you have any EOS Tokens? If you do, go check all the airdrops that's coming your way. You just never know that one of these projects may someday be the next top ten coin! 💸
Keep on STACKIN! 💞

P.S. For those who's interested in following my "Content" and "Daily" Posts... you can just follow me @stackin to get my updates.
*Stay Tuned for my weekly "STACKIN Steem Contests" where I've givin' out $1,000's of Steem, SBD, and Merchandise to fellow Steemians!
---



---