One time favor to my fellow steemian, a little help for my grandma, "Lola Selma" .
Dear fellow steemians,
It's been 3 weeks that we are keep monitoring the condition of our grandma, first week we thought it was just ok but things get worst. She was confined due to stomach problem, she got sick and she can't no longer bare the pain. She was rushed in a hospital to find out what is happening to her. After a week of observation, the doctor find out that she has a lumps, in his intestine that prevents the food to enter in her stomach. But the finding is not yet the final thought, she need to undergo endoscopic process just to find out what is inside of here.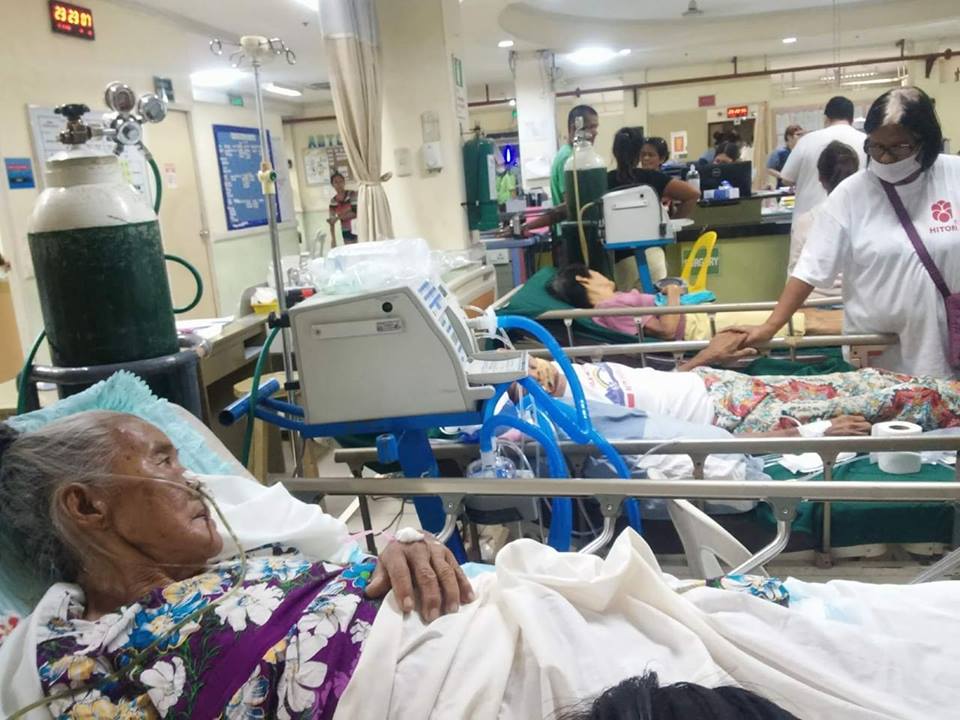 Its been 3 weeks that she haven't eat foods, she just dependent on her dextrose and waiting for the miracle. Endoscopic is not yet performed due to lack of money. For 3 weeks, we already paid almost Php. 100 thousand in pesos or about $2,000 for the bill of the hospital and his medicine.
We are raising money for the Endoscopic and Possible Operation
Right now, we are raising funds for my lola to get the lumps in her stomach and to have first the endoscopic procedure. We are out of budget for that procedure. We need to raise another 50 thousand pesos or $1,000 for her to have a fully recovered, if God's well. We are holding on into our faith and hoping that God will pour out his miracle to make things ok and let my grandma going home.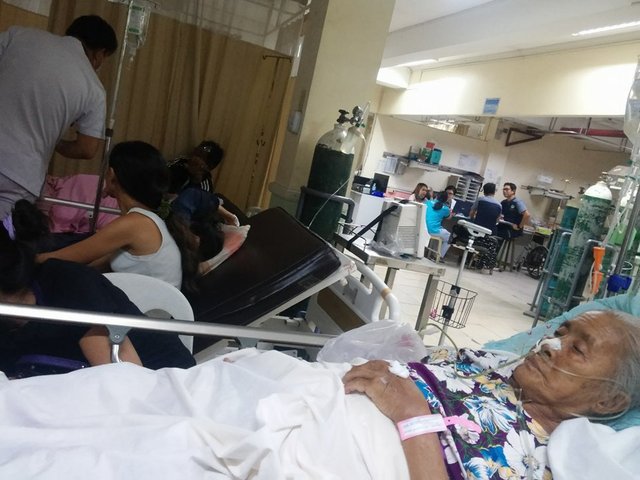 I want to take this favor from you guys, i love my Lola Selma. I just remember when she hugged and kissed me every time i visited her. I just remember when she asked me if i ate already and if im ok...it is really hurt to see her situation right now. She is weak and getting thin...
This is a one time favor from you guys, just to help my grandmother have her operation possible after the endoscopic procedure. I am not asking for more, i am just asking whatever help you can.
I just need a little help, if you could resteem or upvote this post or if you can send a little SBD that would be a big help and i will thank you so much for that.

I been praying day by day that she will be alright, but i think it's time for me to share this burden with everyone who are reading this.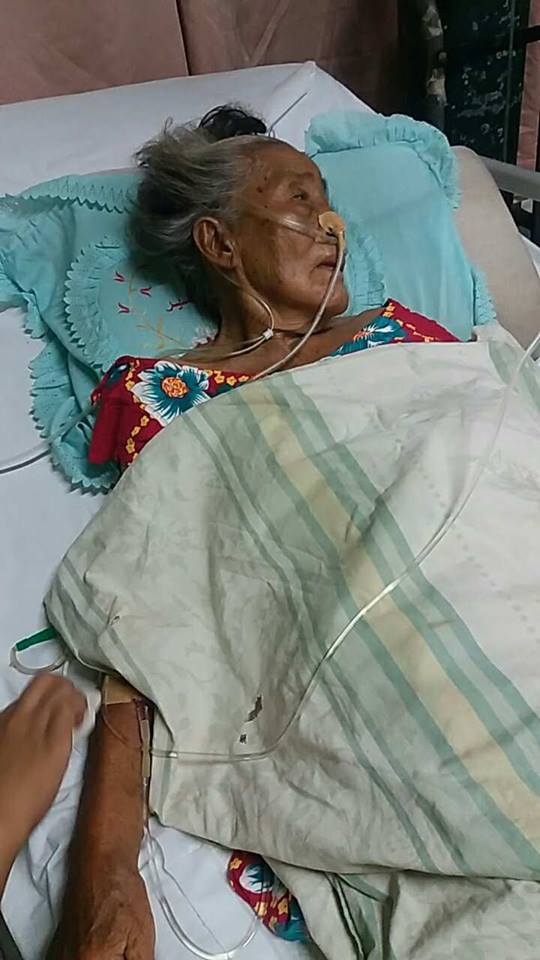 From time to time, i will be documenting my grandma and if i can raise money to help her i will document and post here in steemit. Thank you so much for your time reading this post, whatever help you can give i will surely back to you and will thank you.....