THE UPDATE ON: One-Meal-A-Day-Campaign-Visiting-The-Orphanage-Homes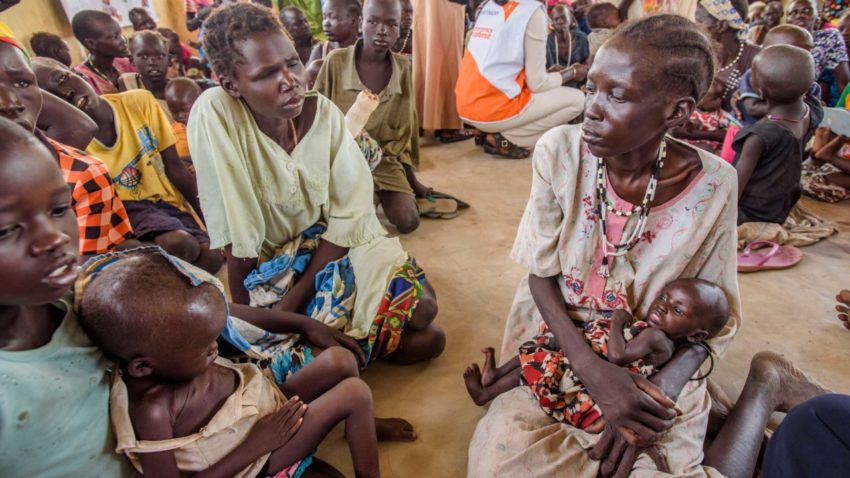 Source
Well, today is a wonderful day for me because i was able to go market and shop for some of the stuff needed. It was fun and hectic, at the same time. Since last week, i have been praying for the rise of Cryptocurrency in general especially for STEEM & SBD but i know that if bitcoin is down, definitely it's going to affect the rise of others too. That has been my worries since the inception of this project. God so kind, i cease the opportunity to cash out and i have some of the things i needed.
SHOPPING AND FUN TIME
Well, i am happy to announce that i added many other stuff despite the increase in some of the goods due to fall in our economy instability right now. again. The added stuff are;
●Two bags of semolina
●Tissue paper (toilet roll)
● Two pack of candy
●Mama lemon
●10 packs of spaghetti and macaroni
●Two pack of toothpaste with over 16 in them all than earlier proposed
●Two pack of salt
●Additional pack with bigger sizes
GOODS TO BE ADDED
Considering the fact that they are kid, the process of feeding or washing dishes, some of their dish or cup may get broken, damaged or lost likewise the spoon and cups too. So i may added some of this below and still considering the fact that they are still kids, i may add these;
●Dishware
●Cutlery
●Biscuit
●Drinks ( must and very essential )
●Toys ( if possible )
NOTE ; I may like add more materials if i have to, because whatever that is worth doing is worth doing well.
IMAGES DON'T LIE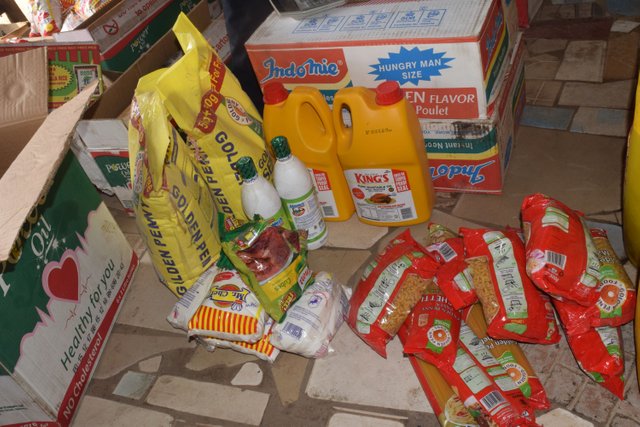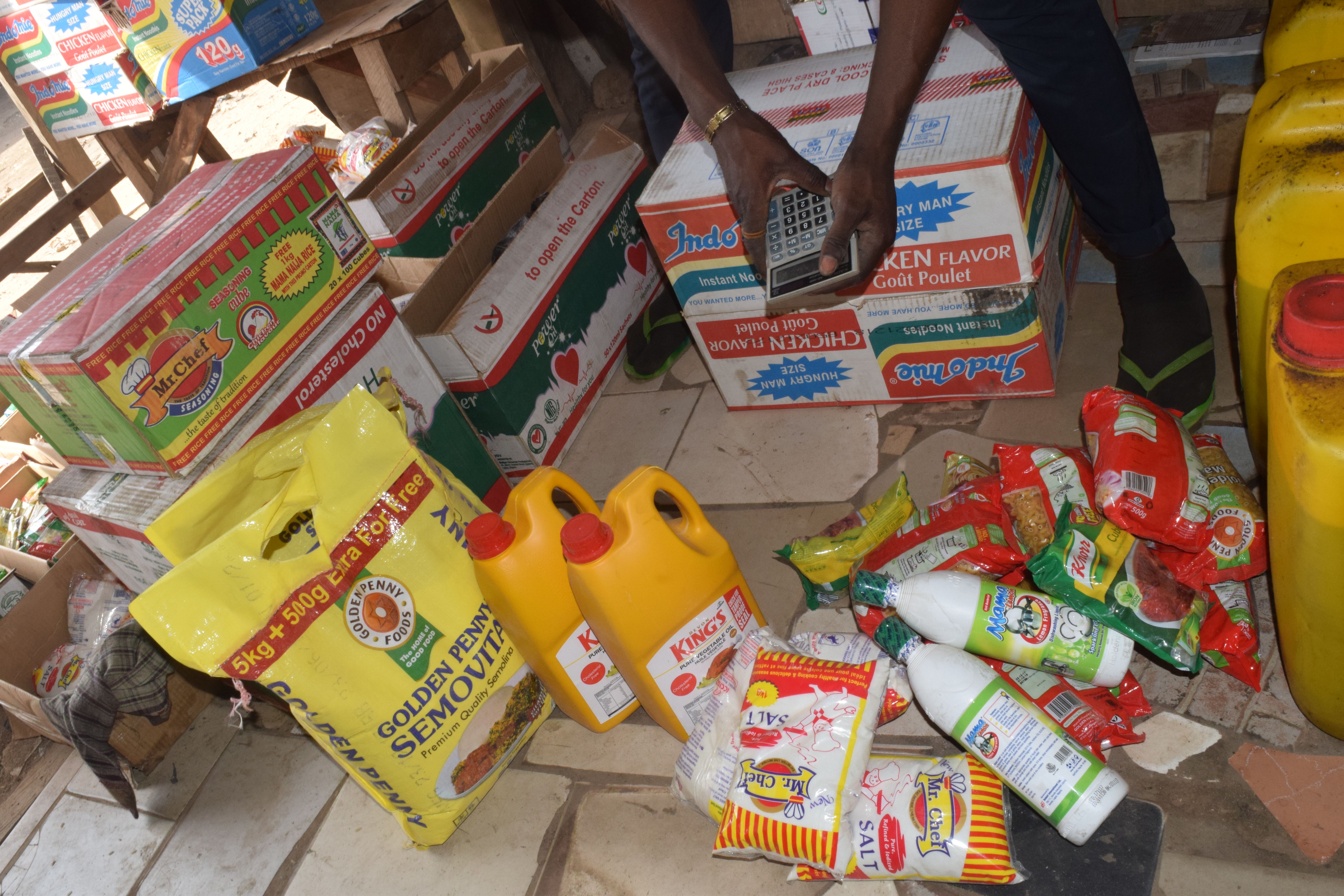 I love this second photogragh due to the fact that an igbo man came out with a calculator meaning the money involved is high not to make a silly mistake, lol!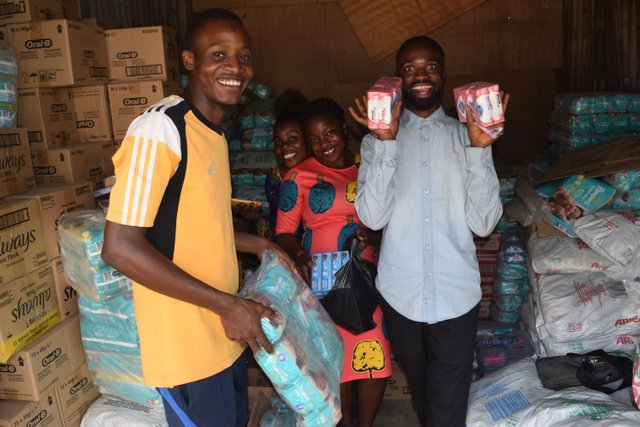 Fun time while shopping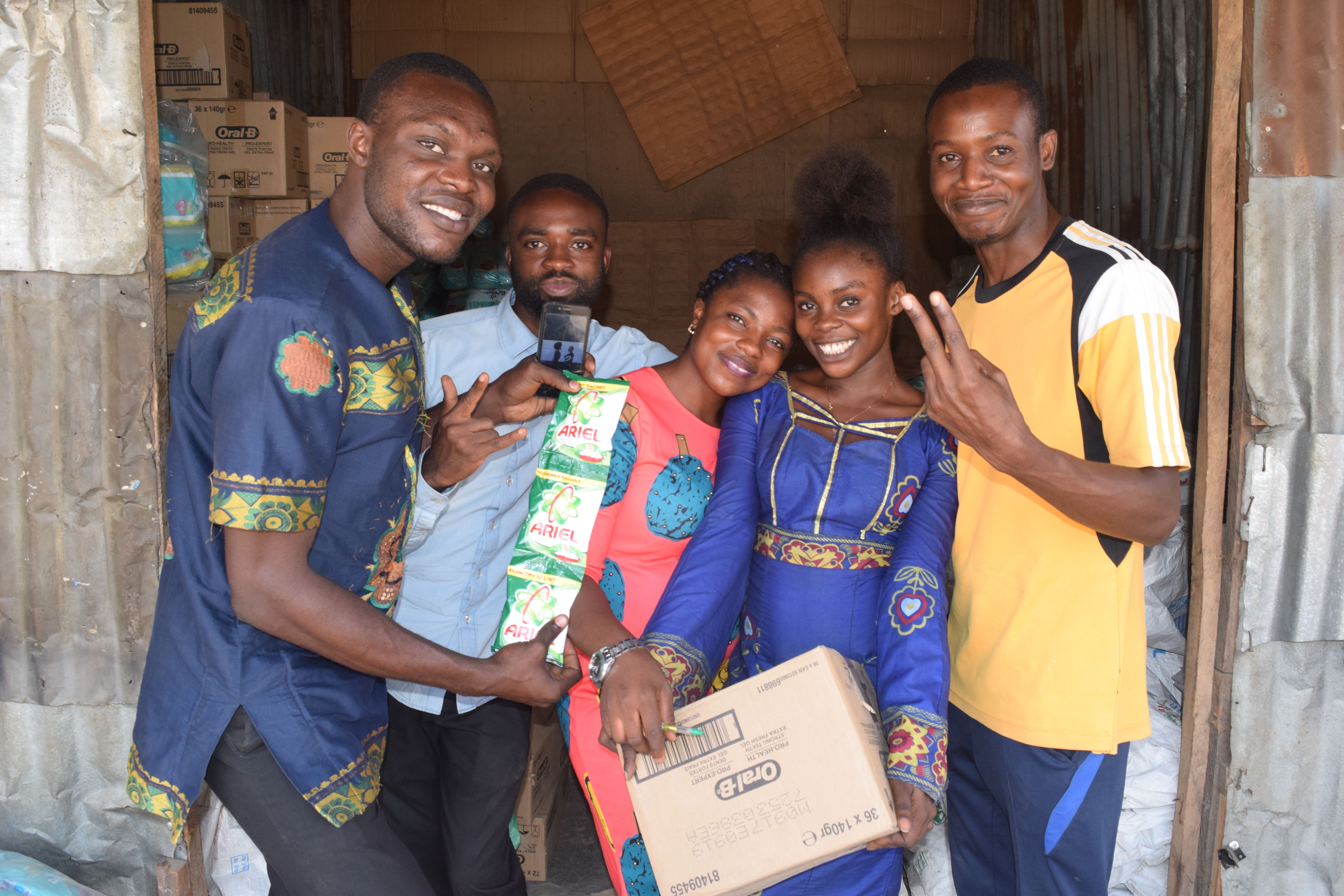 having a nice time with them sellers.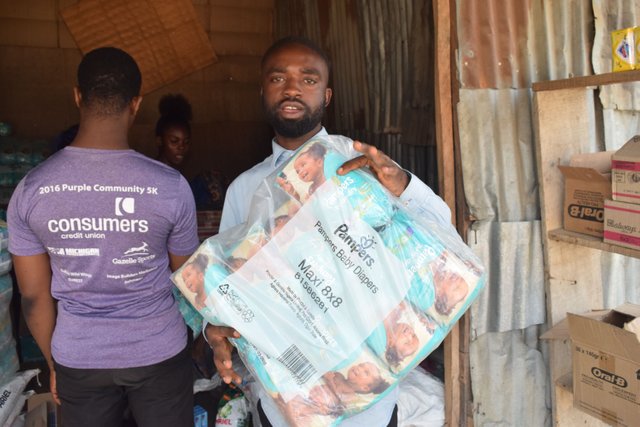 i was running an advert for them, lol! It's just fun for me.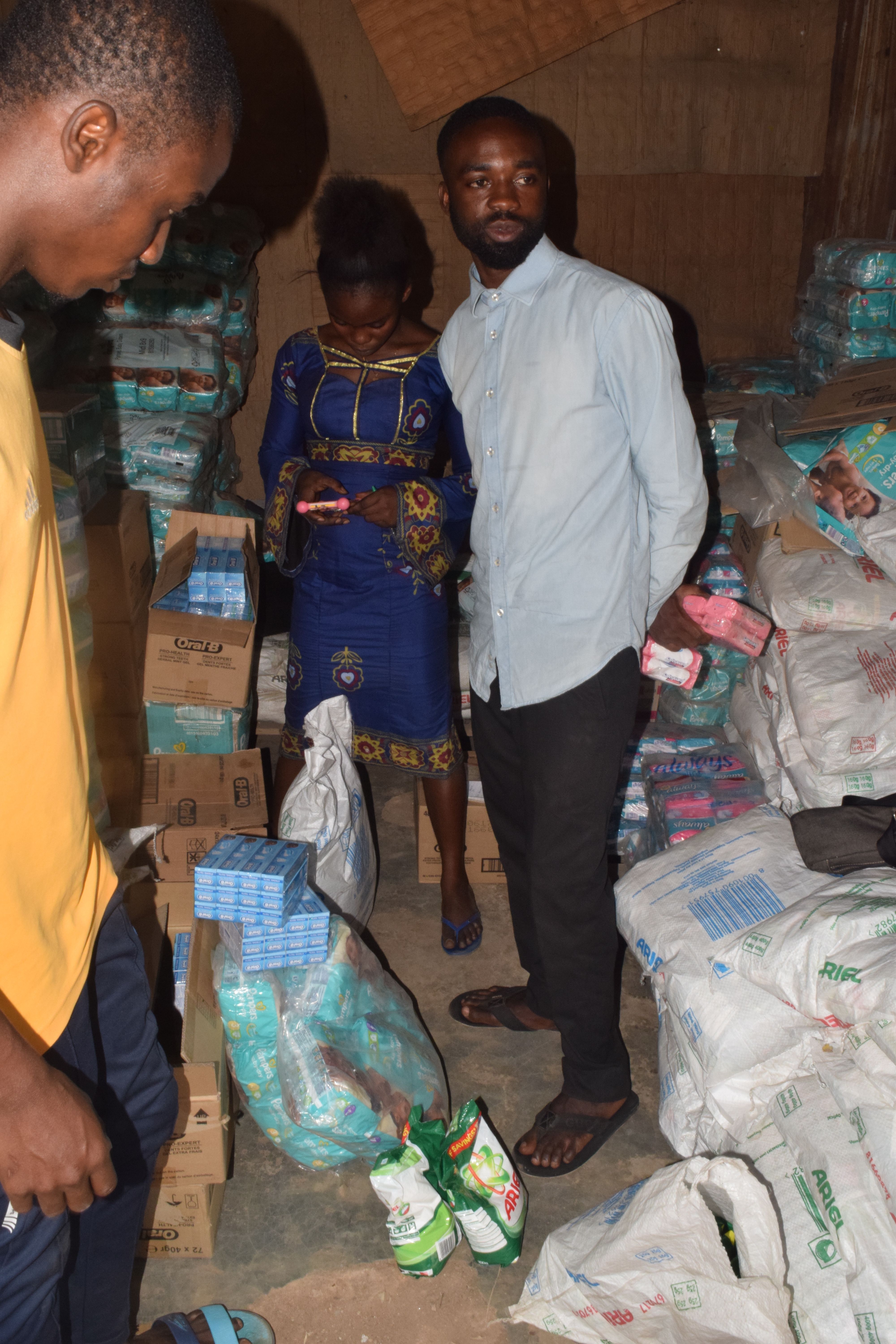 I was just tired of the way she calculating the money despite the calculator that was with her.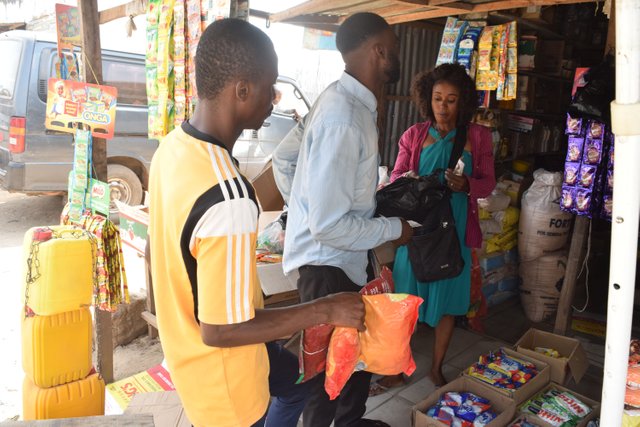 Thinking of necessary things to add that wasn't in the list.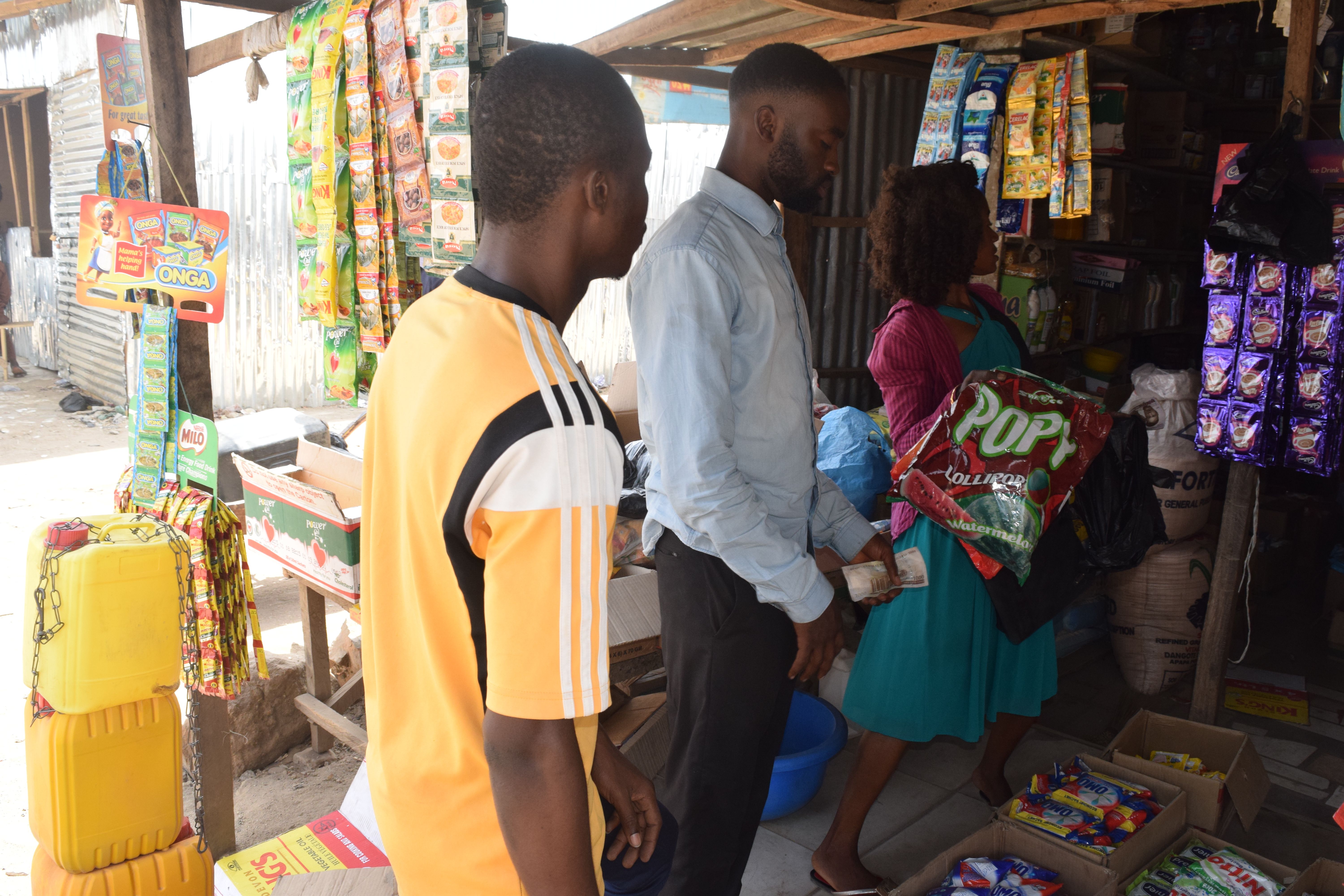 Asking her to bring additional stuff here, whatever that is worth doing is worth doing well.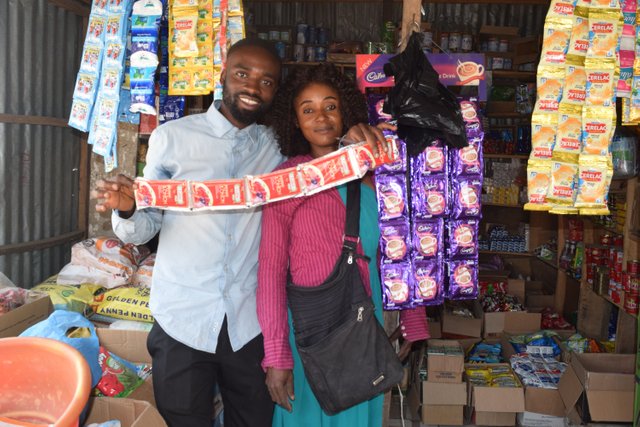 mama smiling for the camera, lol!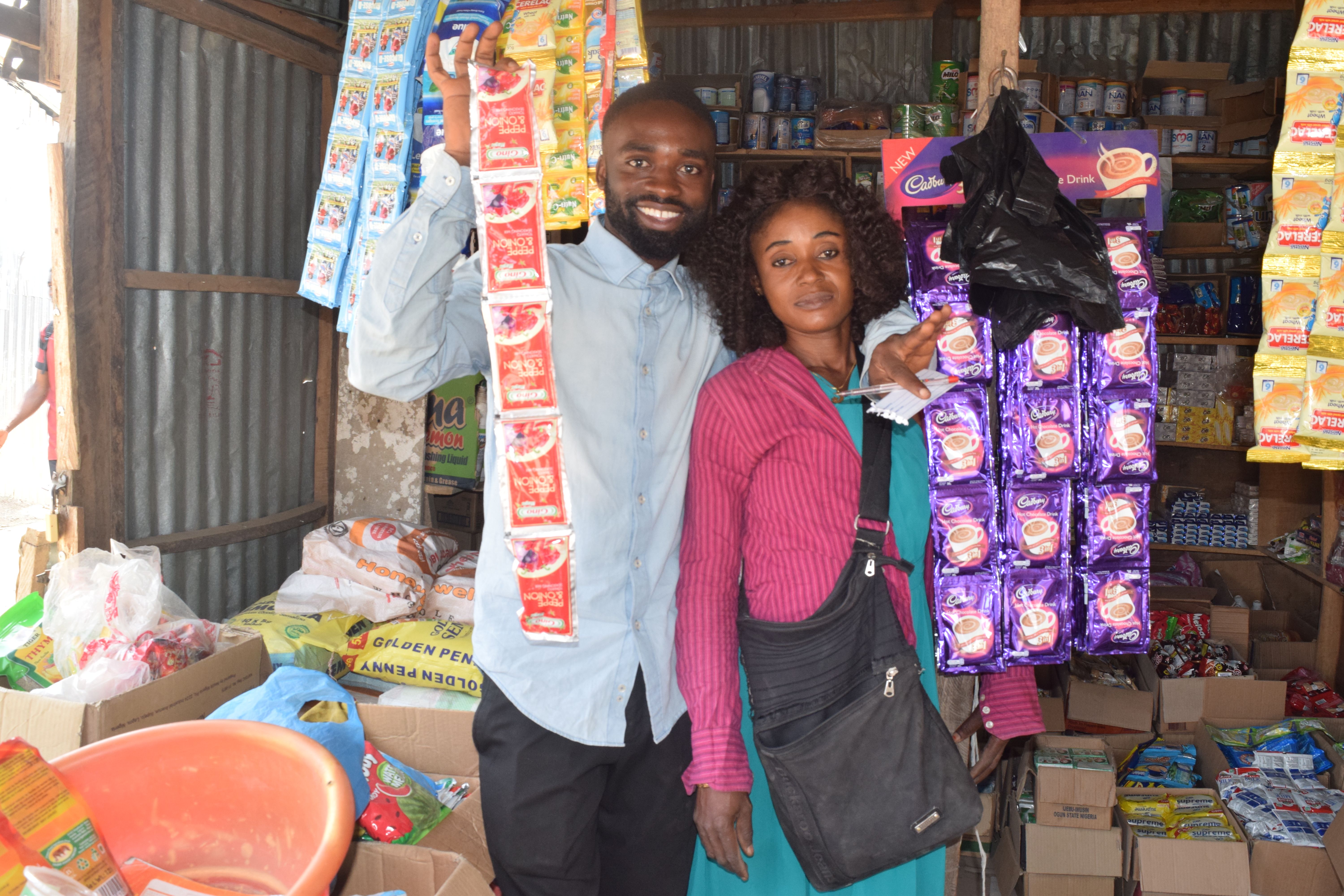 mama don't want to smile here, saying she needs to appear good on camera here.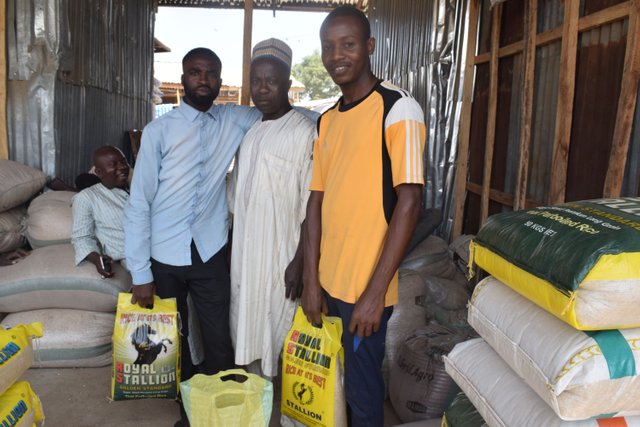 This man is a very funny man, on yellow is @omardcam while @derick45 is the one behind the camera.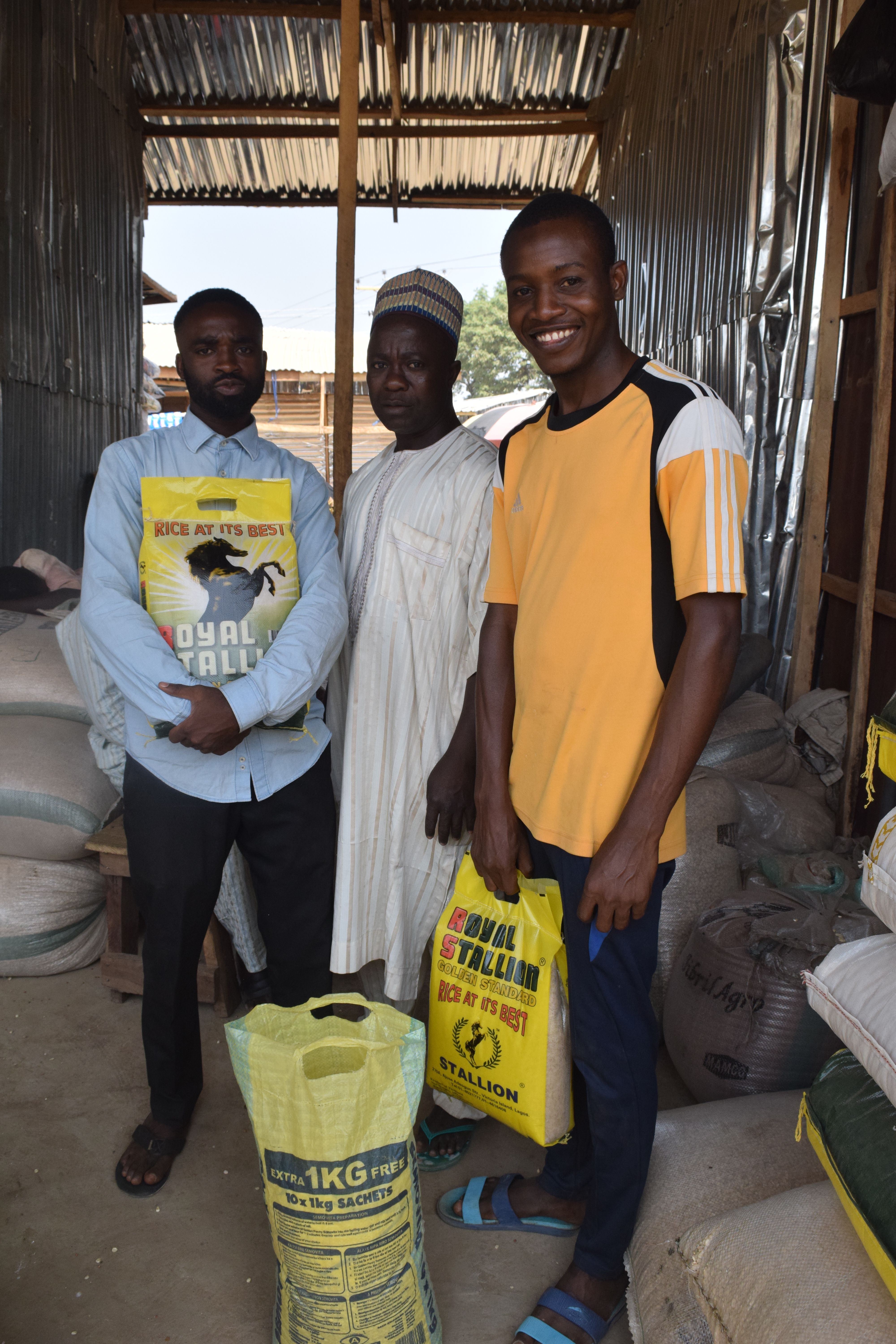 carrying the rice like a baby.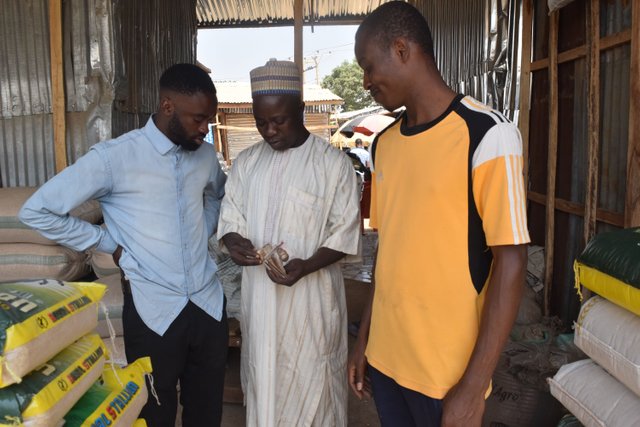 All eyes on the money, keep counting we are watching and also counting with you too. Lol!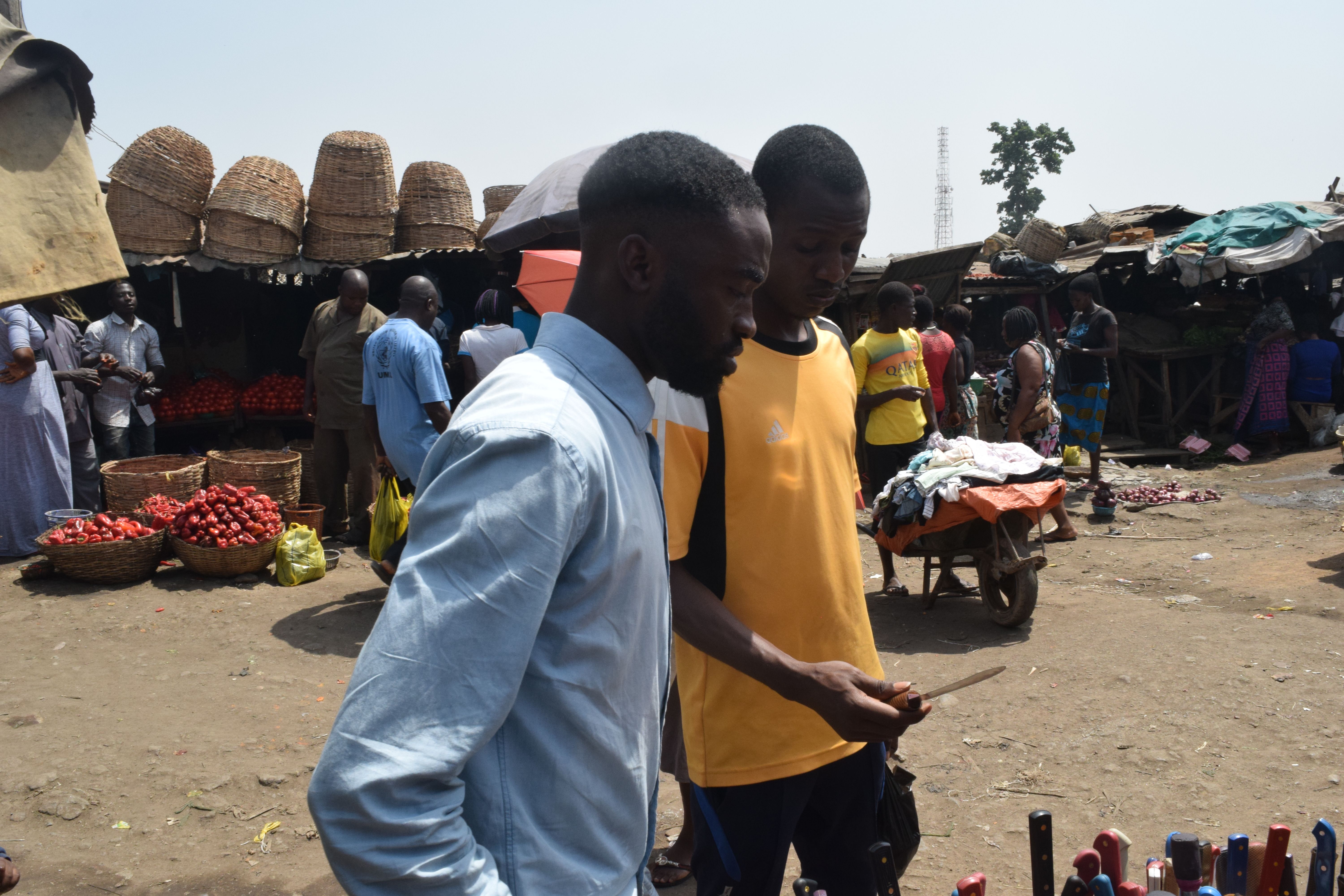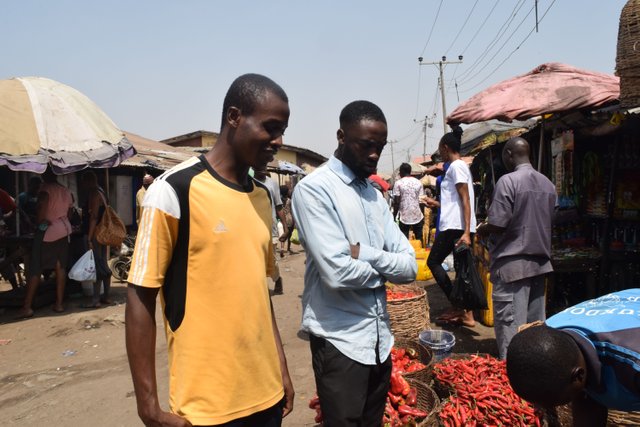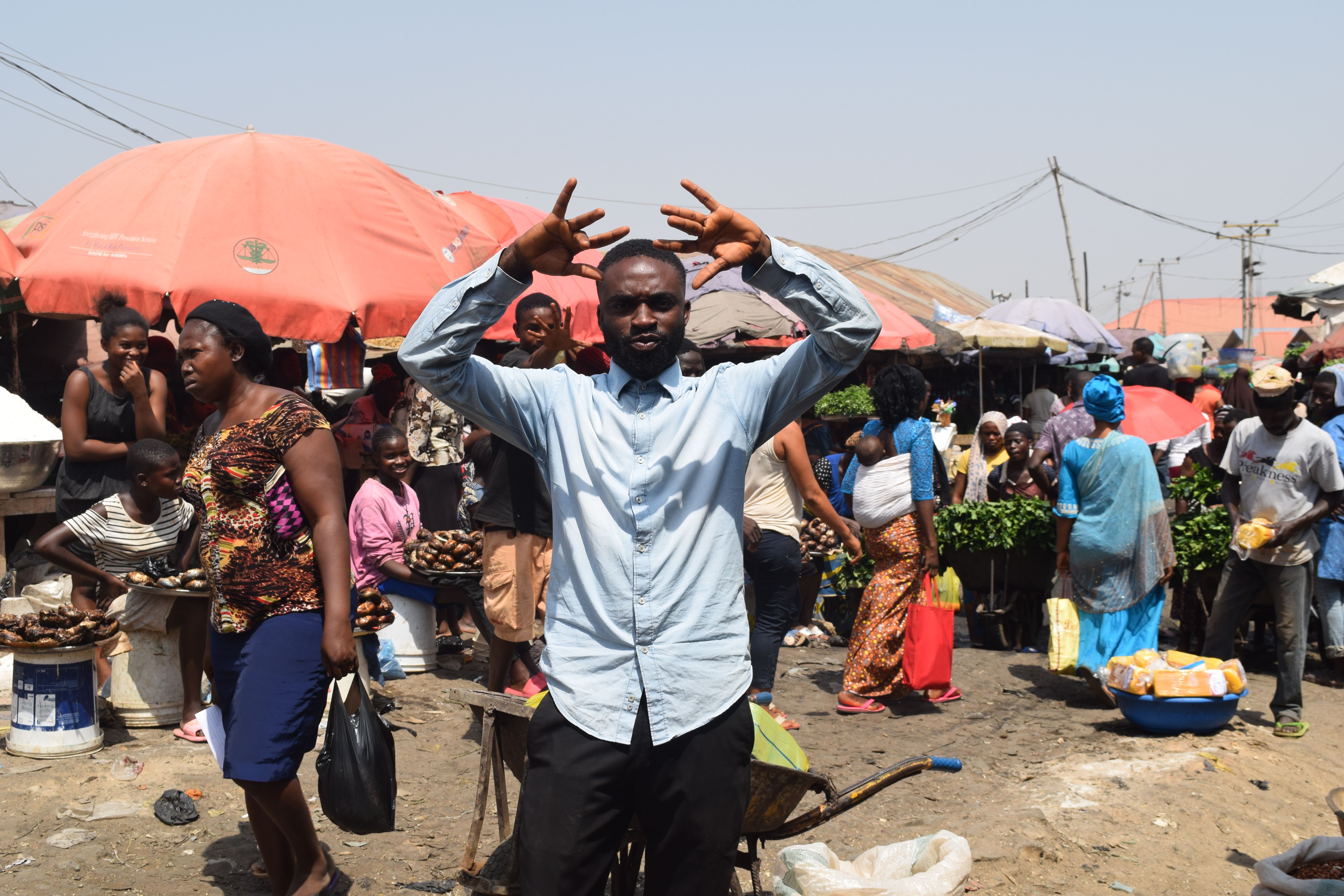 hope y'll can see the kids behind me, they are minor vendor which is not right, instead of being in school but it's the other way round.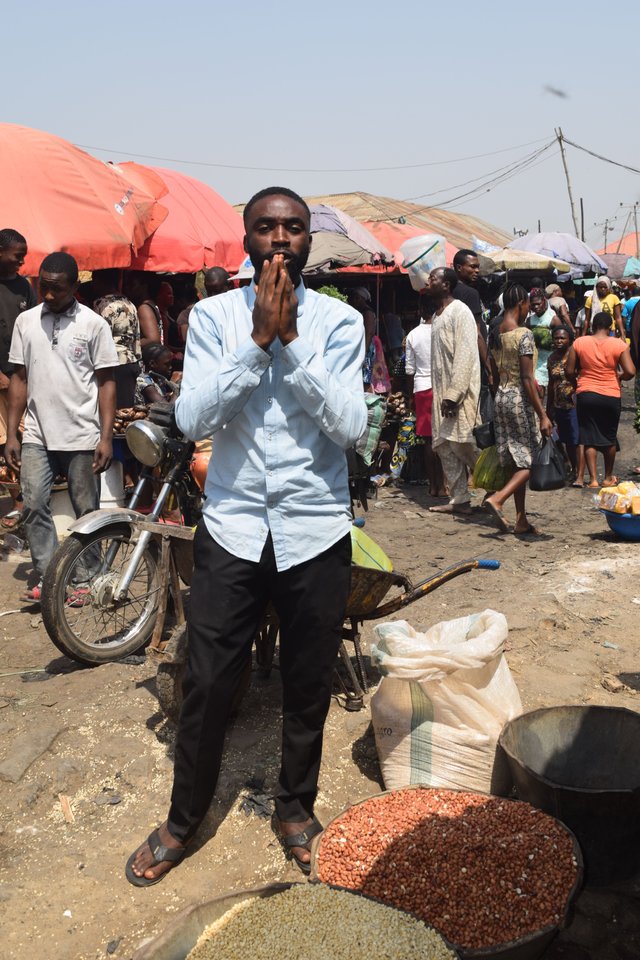 having my fun photoshoot.
FINALLY HOME
Steemit won't be that fun without selfies or photographs. So, permit me to upload some of the home pictures here for you all to see some of the goods gotten and more to be added.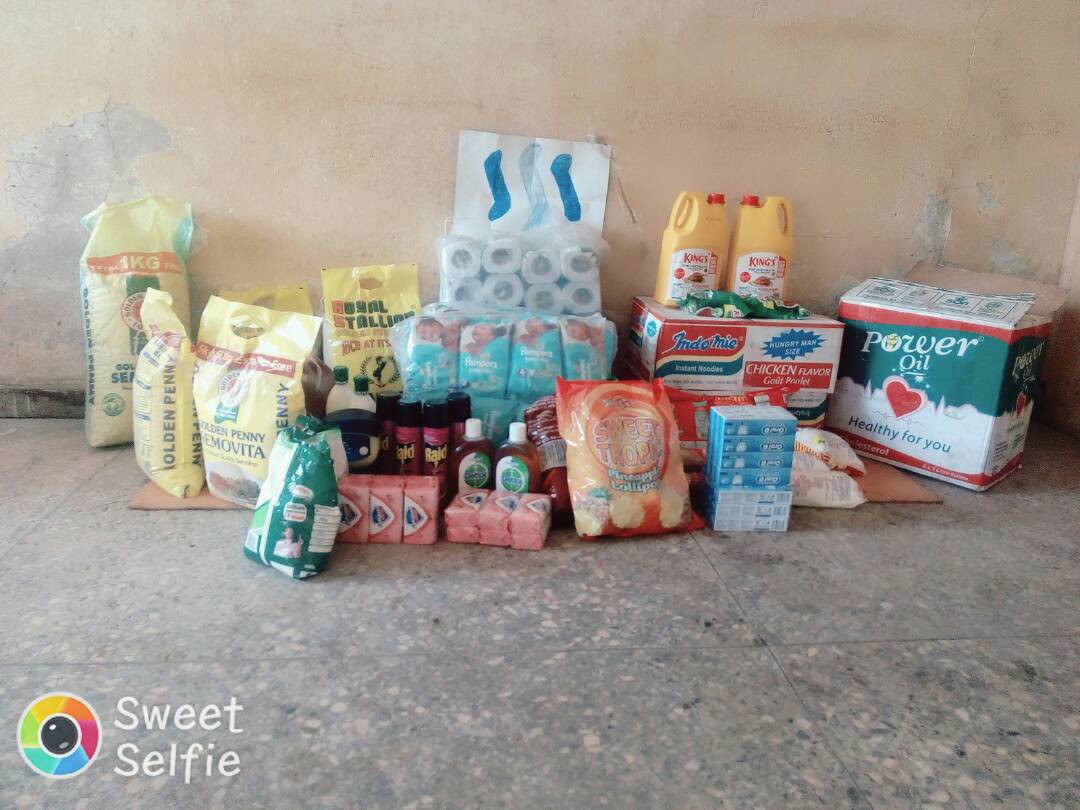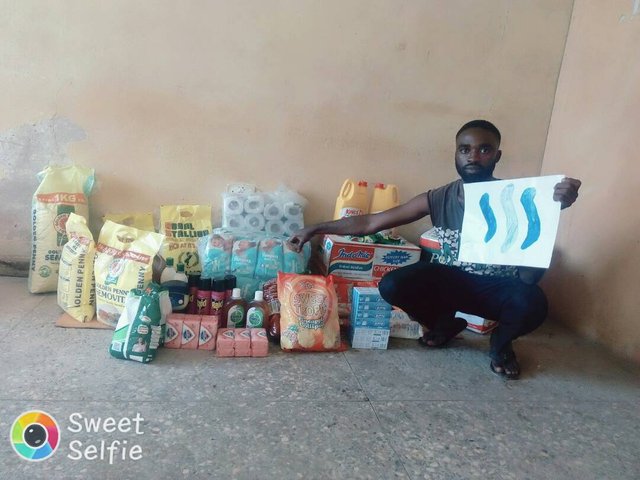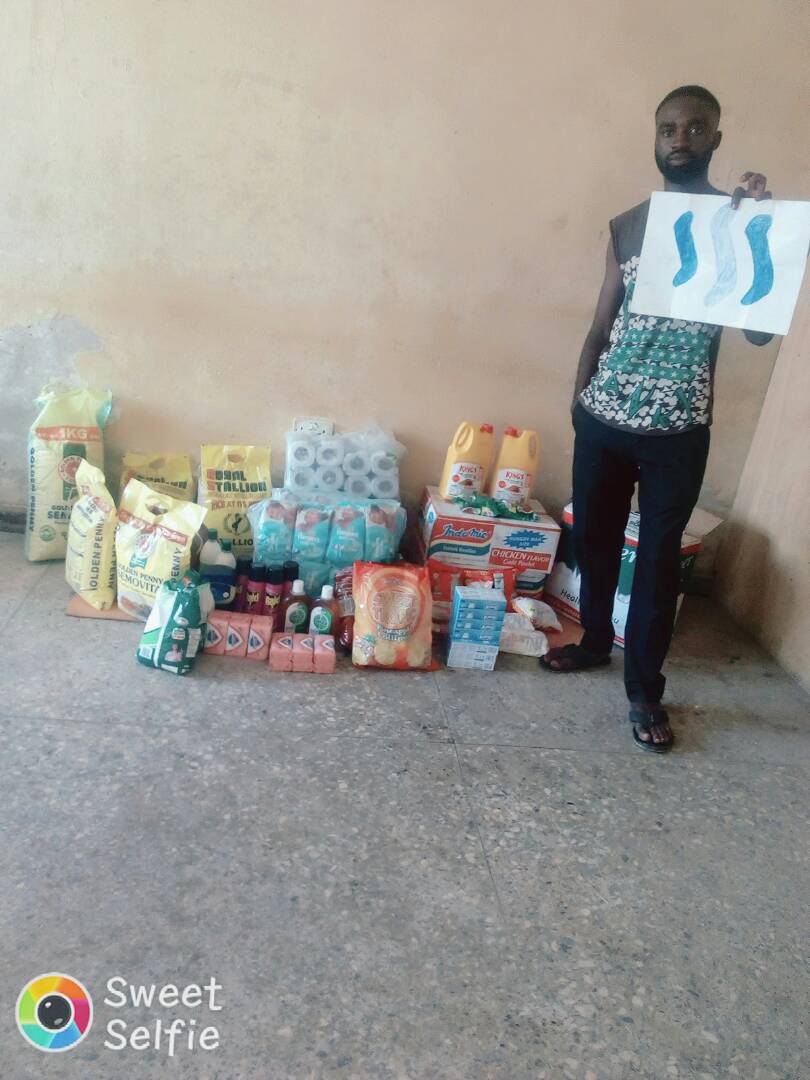 WORD FOR THOUGHT
Please kindly take a look at these precious kids in the market and most of them are below the age of 15years, hardly do they have a good knowledge of what study when all they do most of the time is selling and counting of money. The situationis so bad that if they don't come out to sell, they may not get what to feed on that day and same goes to the family. Once you are open to counting of money at a tender age, you may loose focusfor school or studying. Seeing issues like these, baffles me a lot but i can hardly do much but i know how our economy is in this country with so much natural resources but blessed with bunch of corrupt recycled bad leaders. Only there for their selfish interest and looting of billions of dollars.
"We are the leaders of tomorrow. .............." that is one of the key songs we do sing while i was still in my elemtary school and yet still governed by those bunch of corrupt leaders that hss been in power even before i was born.
With situations like this in Africa or in my country, how can the country be developed while we hardly have someone that is educationally inclined? How can we produce a good leaders with these kind of our mentality in Nigeria? Corruption is too much and they run the government like its a family affair. This present administration led by president Muhammed Buhari is the most daft and dumb president we ever had in Nigeria.
Now watch the kids in the photographs below;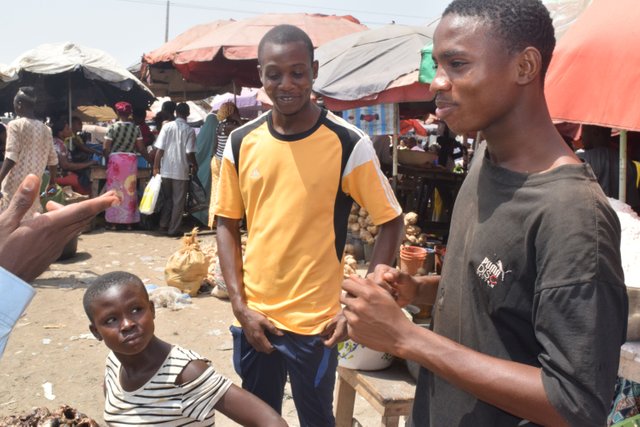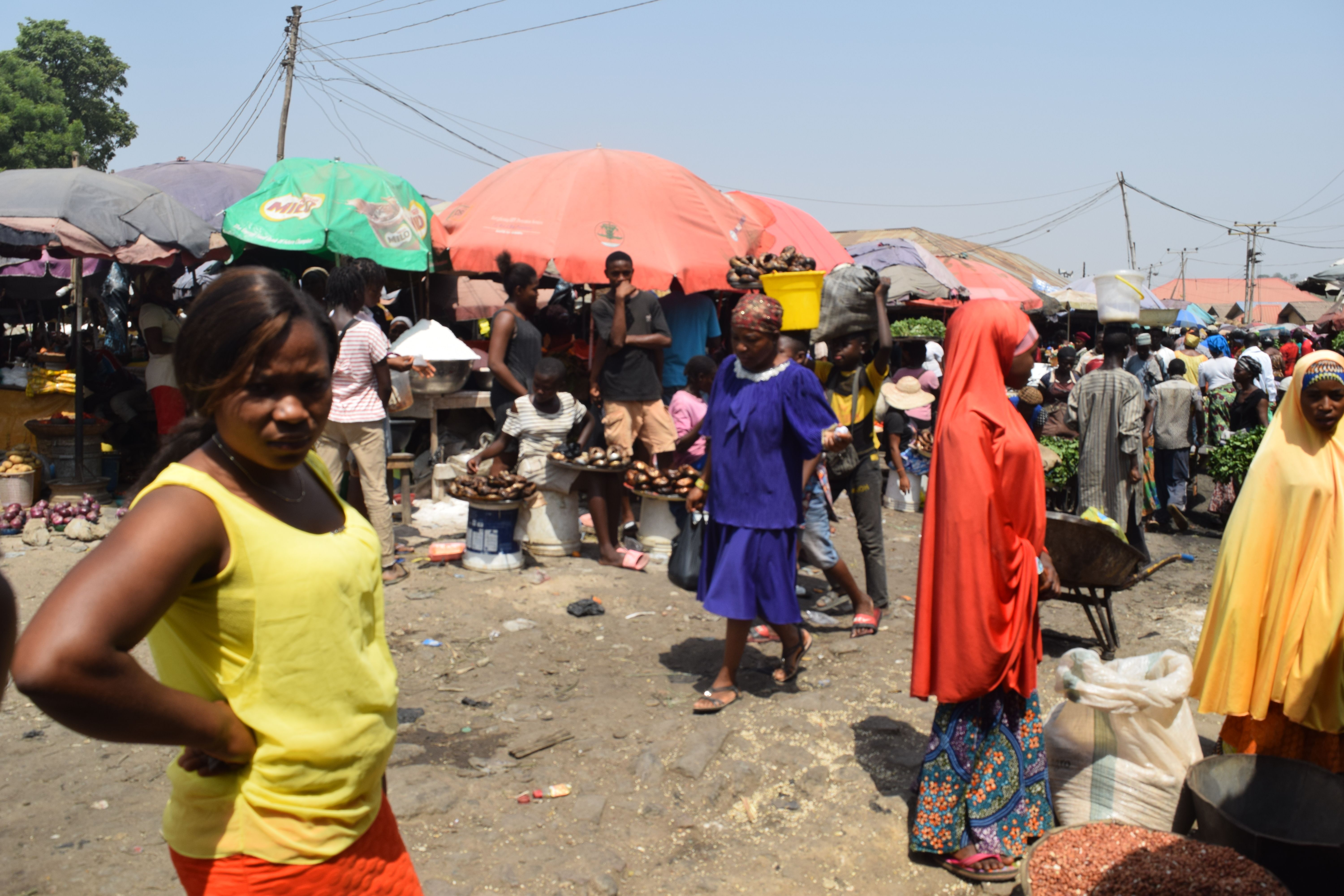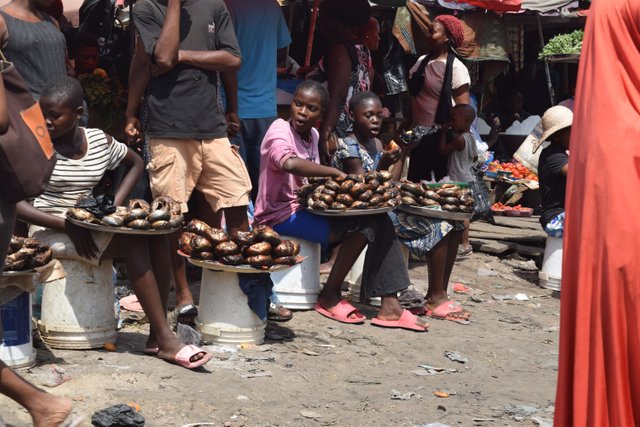 "no legacy is so rich as honesty"....................W. Shakespeare
If there is something i respect and guide so much, that would be my legacy. Honesty is very important, i have just been praying for this time to come so that i can execute the project. I don't know maybe it is because it's my first time of doing such a big project like this, i just don't know but i just want the people to be happy.
MY MOOD RIGHT NOW
Don't expect to hear from me that i am not happy, i am very happy that i have gotten some of the things i need and yes i went along to the market with my lovely friends @derick45 and @omardcam, they are such a wonderful people to have around. You can also check their blog out, they are part of the people i brought in this January and they are still trying to catch up with the system.
ACKNOWDGEMENT
First of all, i would to say a big thank you to @sircork the founder of @YouAreHope for being the first person to show that supported me and i was very surprised when i got his message 25seconds after posting and he said he would be supporting me with 25SBD, gave me 100% upvote with both of his account and i was so shocked when i received the transfer. I am very grateful @YouAreHope for the support and may heaven reward you greatly and accordibg to my promise, never you and i hope with this little updates, i haven't?


I'm was very surprised when i saw the message of one of my greatest mentors on steemit @swissclive and even growing out of steemit but i have learned a lot from you. I was very happy when i saw his 100% Upvote on two of my post and donation of 26SBD, it was as if i was dreaming, i had to wipe my face to see clearly again and i was indeed grateful for the love you showered on me. Words alone won't be able to explain how i was when i got your support and right now as i am typing this, but indeed i am full with a joyful heart as i am right now. I am very grateful. And how is "bitcoin" doing? The miracle child and indeed he is a miracle and handsome kid.
@jaynie, i am very very grateful for your support despite the fact that i stepped on your toes by not going by the community rules @steemitbloggers, you still over looked the situation to show support in your best, i was very hapoy when i saw your support as being one of my mentors, you never failed to support me, i say a big thank you.
@ausbitbank, @drakoss, @ogoowinner, @richardcrill, @howo, @sharoonyasir, @thekittygirl, @kotturinn, @explorernations, @rufans, @marshalllife, @sgt-dan, @malos10, @byn, @jesse2you, @battleaxe, @princeola, @surp@sistem, @derick45, @omardcam, @aydayodeji, @shuta, @anmeitheal, @eprolific, @surpassinggoogle @princeso, @ilhuna, @paradise-found and every other members that i could not mention, please know that i am very grateful and heaven knows how much i cherish your support from the bottom of my heart, i say a big thank you there is no amount of support that is too small and to all my @airhawk-project members, i am saying a big thank you to you all.
A special appreciation to the founders of this platform @ned and @dan for giving someone like like this golden opportunity to want to make the less privileged kids feel loved again and also be remembered that they are loved, thank for this.
NOTE: THE ORPHANAGE HOME VISITATIONS IS ON VALENTINE'S DAY WHICH IS ON THE 14TH OF THIS MONTH, NEXTWEEK WEDNESDAYTI BE PRECISE.