Last Friday, my grandma was admitted at the hospital. She's already 83 years old and is diagnosed with Pneumonia and Tuberculosis. It's difficult for her to breathe and is now attached to a mechanical ventilator. It pains us seeing her suffer, so all we could do is try to provide her with the best care there is.

She is now admitted at UC Med, one of the hospitals here in Cebu. She is inside the Isolation room and is trying to fight for her dear life. We wanted to continue letting her stay at this fine hospital, but the expenses are really big. In just 2 and a half days, our account is already Php56, 785.00 or 1065.83 USD. We have only paid the deposit which is Php10, 000 or 187.70 USD. This amount are only for the room and some facilities, meaning it doesn't include the medicine, laboratory tests and rental fee for the mechanical ventilator.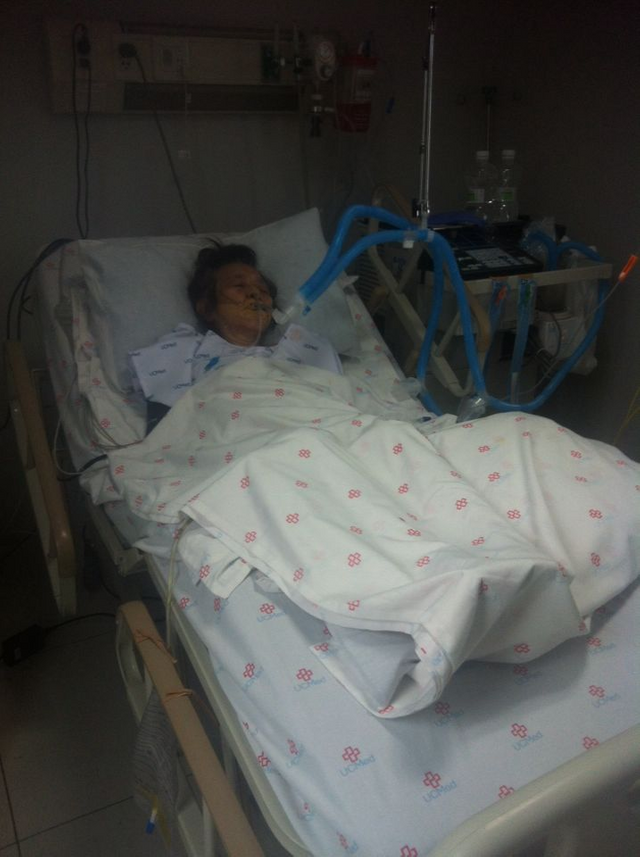 This morning, we visited grandma at the hospital. She's responsive but due to the tubes attached to her, she can only do some hand gestures or nod in response to our questions. The doctor gave us a prescription today just for her medication and IV fluids and one prescription sums up to around Php10, 000 or 187.70 USD. One of her medicine (antibiotic) costs Php 1,700 or 31.91 USD per vial and she is to have it every 8 hours. Aside from that, the rent for some respiratory apparatus costs Php 850 or 15.95 USD per day.
My family including all my aunts, uncles and cousins are doing our best to help grandma survive by providing the medicine and her other needs, but somehow the cost is too big for us. We were thinking of transferring grandma to a government hospital but the doctor we were in contact with said that there are no vacant private/isolation rooms yet, so we had to wait and reserve. We don't know how much it'll cost in the government hospital, but it'll be much smaller than the ones we are paying now. We just hope that the care would be the same.
One of my aunts is now trying to sell the little land that my grandma have, but it wouldn't be enough because grandma has 2 other siblings, so the payment we'll receive would be shared and the land isn't that big either. One of my uncle also tried to loan from someone while I and my cousins are doing our best to help as well.
So, we are knocking at your kind hearts to help us, in prayers and in kind. Despite the whole family's effort, it's still difficult to find enough money for grandma's needs. Just for today
(not including tonight)
, we already spent around Php 12,000 or 225.23 USD for her medicine, IV fluids, mech vent rental, etc. Honestly, it's really hard for us but we don't want to give up on grandma. She doesn't want to give up either.
I'll be posting some pictures of the receipts that my cousin sent me earlier. We weren't able to take a picture of the other receipts because he left it in the hospital but I'll show the others once I give you updates on my grandma.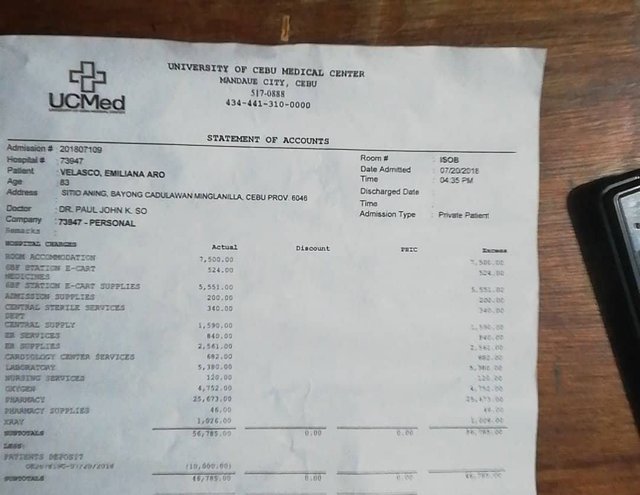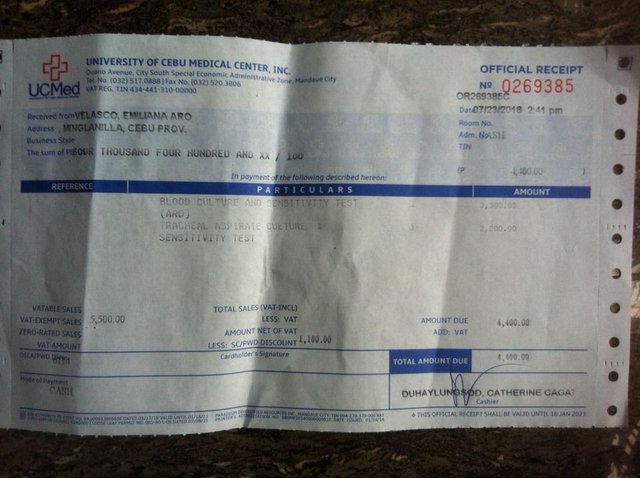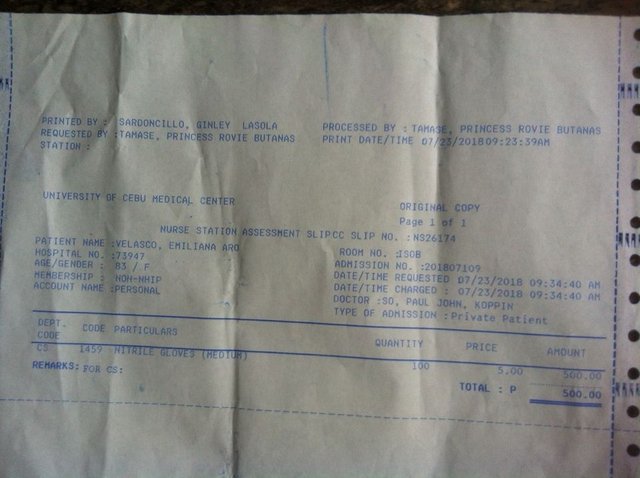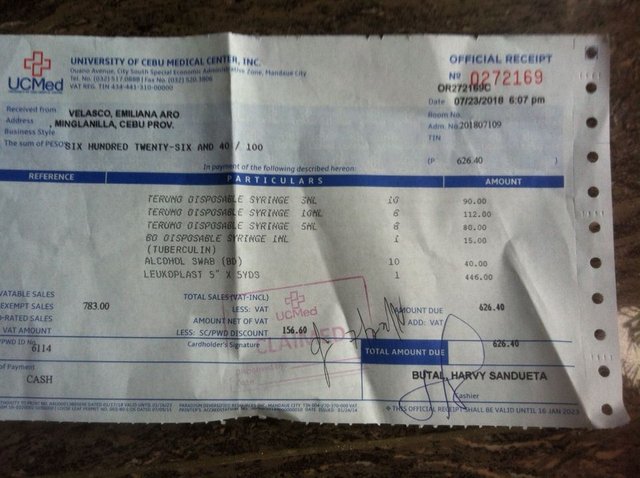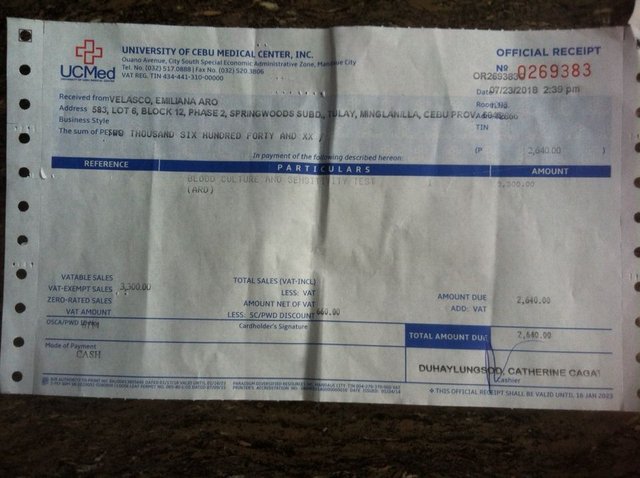 The Statement of Account above which amounts to Php56, 785.00 or 1065.83 USD was only for the past two days, today is my grandma's 5th day at the hospital. If we transfer her once there is a vacant room at the government hospital, we are to pay the hospital bills at this hospital first.
My grandma, family and I would be very delighted to any donation we will receive from the depths of our hearts. Your kind upvotes and resteems are very much appreciated as well. More than that, we would love to receive your prayers for my grandma's recovery. Thank you very much.
You may contact me on Discord at tegoshei#8459 or on the comments on this post. Have a nice day everyone. :)