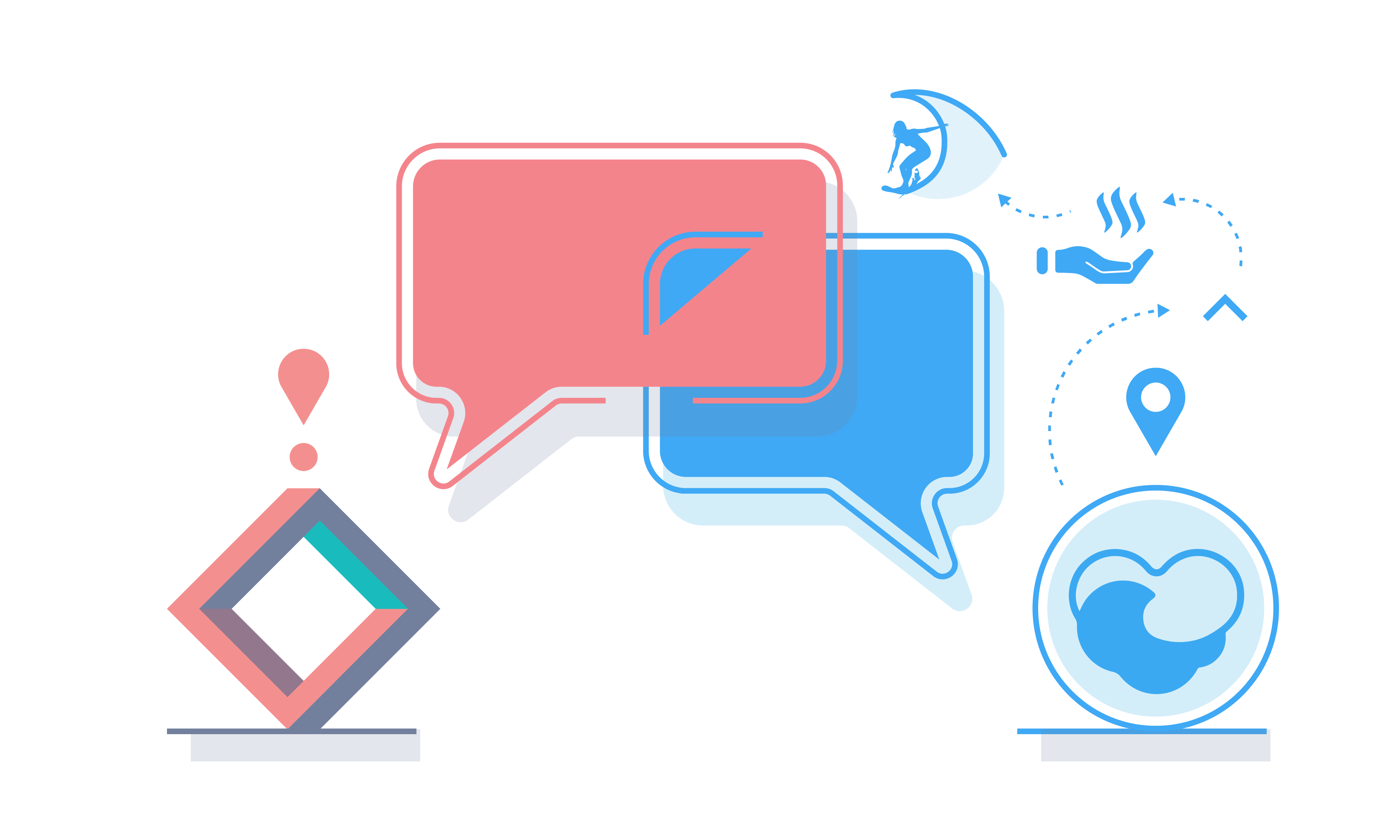 Spotlights are interviews! @sndbox reaches out to creative individuals and communities of all experience levels. Our goal is to raise awareness towards new users, experienced veterans and impactful projects. (50% of the SBD earned from this post will go directly to @dreamsoftheocean's account to support @surfermarly's charitable work.)

@sndbox : Hi @surfermarly! Thanks for joining us. Tell us about yourself!
---
@surfermarly : I'm a 36 years old German surfergirl living on Canary Islands. Even though I studied Computer Science and was supposed to become an IT Consultant, now I'm a fulltime blogger on steemit. I've found pleasure in storytelling ever since being a child, so I guess the fact that I'm now making a living from writing is pure destiny. Besides writing - which is rather a one-sided type of communication - I enjoy very much socializing. To me the greatest benefit in social media is the transfer of knowledge and the mutual inspiration.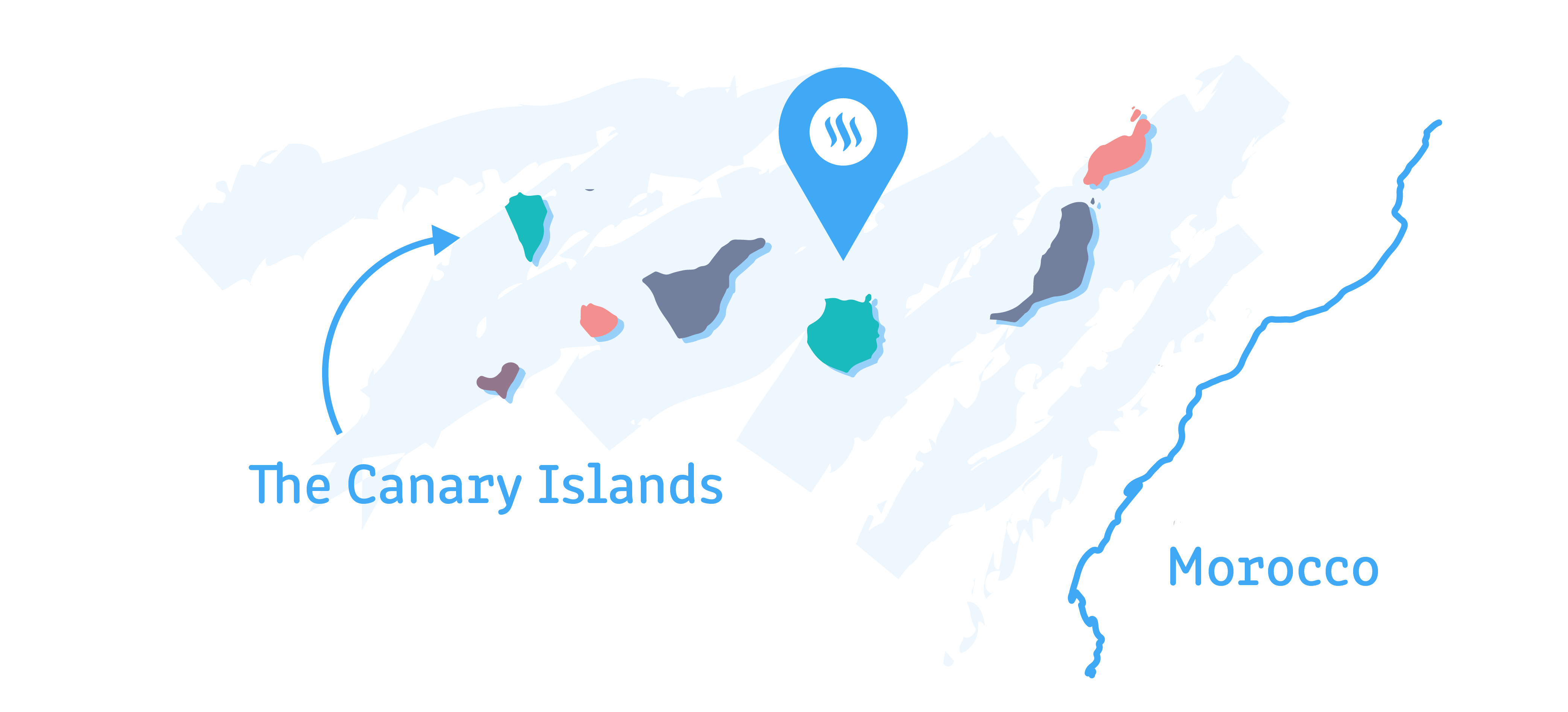 @sndbox : We're excited to learn more about a charity project of yours. How did Dreams of the Ocean all begin?
---
@surfermarly : My baby' is called @dreamsoftheocean. Since a couple of years I've been toying with the idea of committing myself to a charity project. I think everybody who has the fortune of living a fulfilled and happy life automatically comes to that point one day. Wanting to share wealth is actually an act of humanity. Yet, when I started to do some research about social projects I didn't really find one that completely convinced me to contribute. That's why I decided to launch my own idea in the end. Being a surfer it was obvious to me that the Ocean had to be involved. So one day I witnessed a group of kids enjoying some surf lessons at the beach and it suddenly dawned on me. I thought: 'Every kid in the world should have the opportunity to learn how to surf!' That was actually how 'Dreams of the Ocean' was born.

@sndbox : What's happening now and what does the future hold for you?
---
@surfermarly : It's literally gathering way! During the past two months we've already done the first three surf events with kids in need. When I say 'we' then this includes my partners: the Red Cross Lanzarote and the Calima Surf School. While the Red Cross is the networker who brings us in direct contact with the kids, Calima provides a team of professionals who cover the operational part, training the kids. The project has been a true success so far! The local newspapers here on Canary Islands were celebrating the idea and also the feedback I received presenting the activities at Steemfest in Lisbon was overwhelming. Last but not least, the related account on steemit - @dreamsoftheocean - has received contributions through upvotes and donations of more than $800 in only 2 months so far. That money will enable us to go ahead with the activities on beginnings of next year. The team decided on changing the concept slightly. A couple of kids from our local network weren't able to participate in the last surf classes since they're nonswimmers. That's why we'd like to invest part of the money in some swim trainings, enabling these kids to get in touch with the Ocean and preparing them for further events. This is something we'd like to start on beginnings of 2018, and until then we'll be raising as much funds as possible.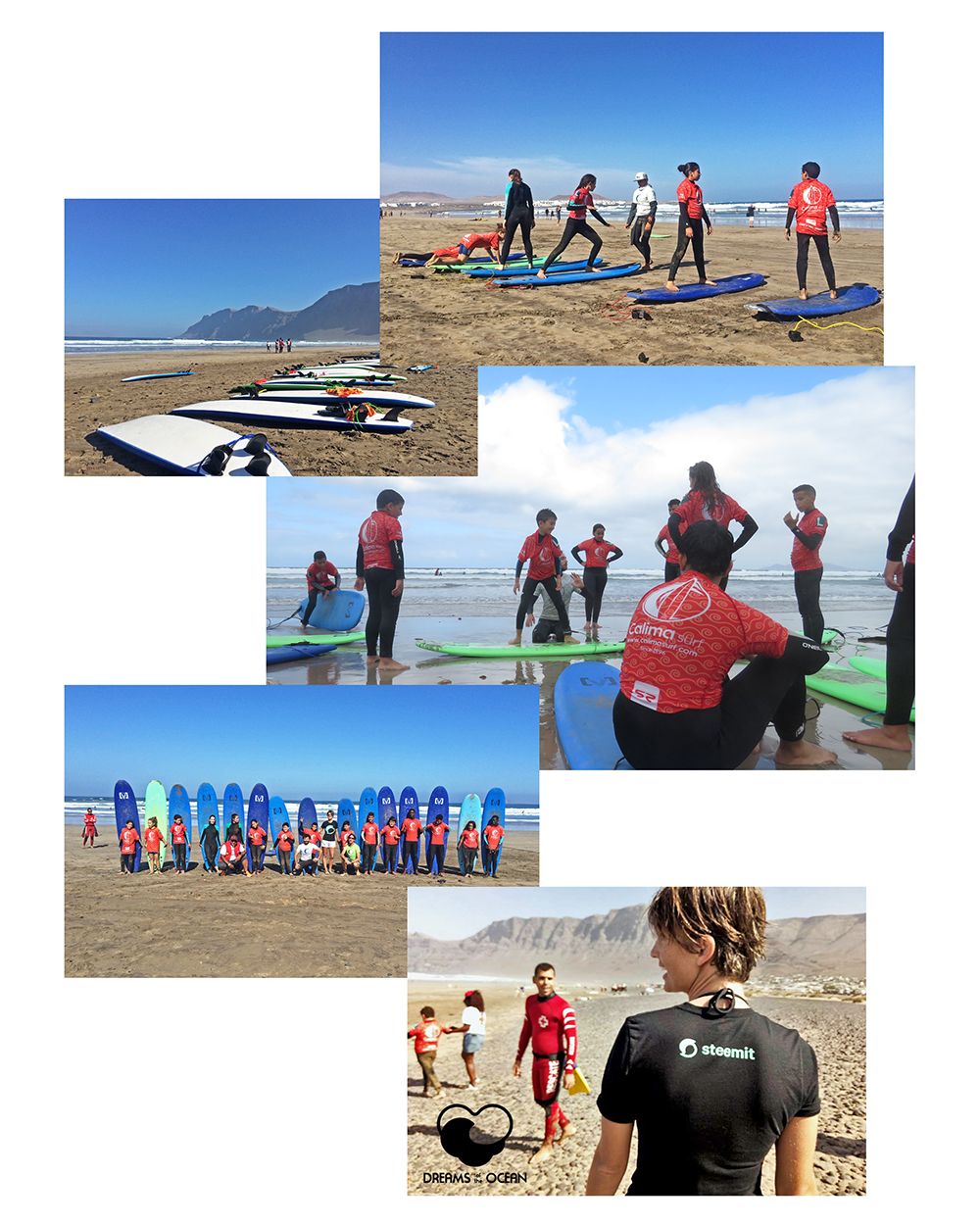 @sndbox : Any other reflections, inspirations, or ideas you would like to share with Steemians?
---
@surfermarly : We're living in times where half of the world's wealth is in hands of 1% of the population. While a few control the whole power, the big majority is getting into serious trouble. Places like steemit have the power to re-distribute wealth in a new way. To me that's one of the most admirable benefits of this network. Without steemit projects like mine wouldn't even be possible. That's why I'd like to inspire people to always consider the big picture: we're not only here to improve our own personal standard but to ensure that people all over the world are able to benefit from these new technologies and opportunities. This is not just 'that fancy internet money', it's the beginning of something great.
@sndbox : Can you offer a few words of advice for someone who would like to start an initiative similar to yours?
---
@surfermarly : One important rule I've learned about social projects so far is that it's always recommendable to start on a local basis. There is no place on Earth where all the people around you really have everything they need for life. So we don't need to think big. Instead of donating money to huge organizations without exactly knowing if it's going to have the impact you desire, you may take your money and - symbolically talking - 'plant a tree in front of your house'. Also it's always nice to do something that is related to your own interests - like it's been surfing to me. The more you get emotionally involved, the merrier. Things that are done with passion usually have the best outcome. Last but not least, you should partner up, bundle forces with people you trust and that are able to contribute something to the cause you're not able to provide.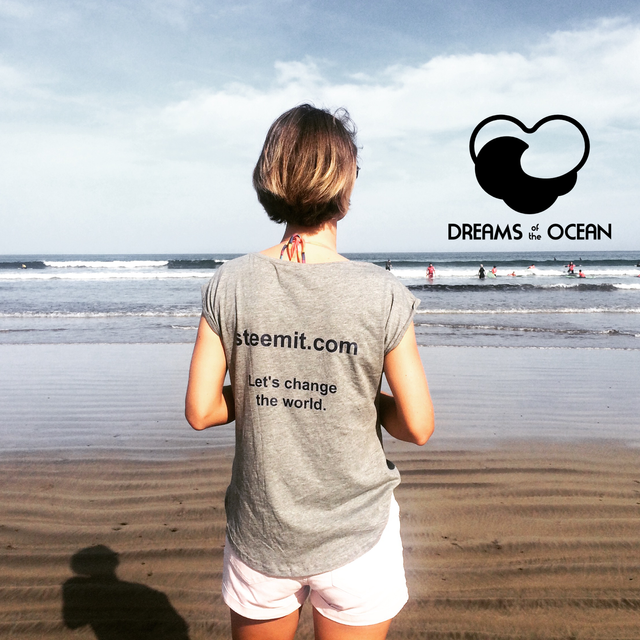 @sndbox : If someone wants to be involved in or support your project, how can they?
---
@surfermarly : Any contribution to the account @dreamsoftheocean is more than welcome. As I mentioned before, we've already received some incredibly generous donations from steemians during the past two months. Furthermore, there were a lot of people supporting the idea through their upvotes on our blog posts which is probably the most common way of showing enthusiasm on steemit. Also whoever wants to participate in a different way is kindly invited to get directly in contact with me. Frankly I'm not the biggest friend of chat rooms, but regardless I check my account on steemit.chat frequently.
---
A big thanks to @surfermarly for sharing her story! Be sure to check out @dreamsoftheocean and the wonderful campaign led by Steemit's favorite surfer. (50% of the SBD earned from this post will go directly to @dreamsoftheocean's account to support @surfermarly's work with the charity.)
---
Send @dreamsoftheocean your support through follows, upvotes, resteems or donations.
---
Help us spread the word. Follow our Twitter and YouTube Channel!
---