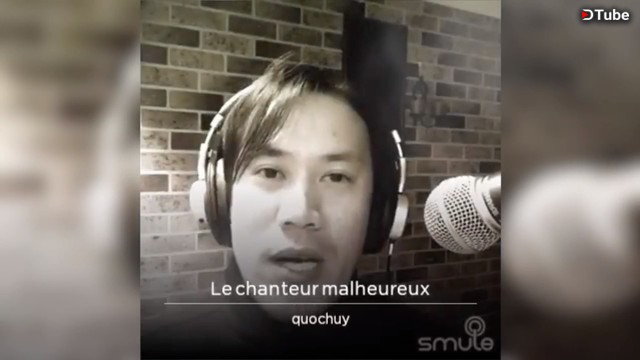 ---
This is my Charity Fundraiser #2 for #adollaraday by @pennsif. This week, I'm trying to reach out for the french community.
---
C'est la première fois que je poste en Français sur Steemit et c'est pour une charité: A Dollar A Day par @pennsif. J'ai décidé de supporter ce projet en donnant 1 SBD par jour qui contribuera à distribuer 15 SBD chaque jour à une charité sur Steemit.
Si vous voulez en savoir plus, faites un tour sur le post suivant (en anglais):
Vous pouvez aussi participer en leur envoyant 1 SBD par jour, ou 7 par semaine pour faire simple. Ou tout simplement upvoter ce post car je donnerai tous les SBD générés à #adollaraday.
C'est la beauté de Steem! Aider ceux qui ont besoin en écrivant, chantant, faire de l'art ou toute autre activité qui nous plait.
Voici donc mon interprétation du « Chanteur Malheureux » de Claude François. Merci pour votre upvote et resteem si possible :-)
Version Youtube:

---
Related content
---
|   | Do more on Steem |
| --- | --- |
| | On Steem, Witnesses are playing the important role of providing a performant and safe network for all of us. You have the power to choose 30 trusty witnesses to package transactions and sign the blocks that will go in the Steem blockchain. Vote for me via SteemConnect to help me do more useful projects for the community. |
| | Join me on Homesteaders Online's Discord |
| | If you are Australian (even abroad), join #teamaustralia! |
---
Credits
The image at the top has been generated with the Canva app using my own photo.
---
Protect your money against Phishing Scam!
Cryptos accounts are the target of international scammers because they want your hard earned money!
Those people are very clever and in a moment of inattention, you've given them your login and password!
I've created a Chrome extension that can help you detecting scam links!
Install Steemed Phish Chrome desktop browser extension now!
Password and Private Keys security
You all know that your Steem password is the access to all your STEEM, SBD, posting, transferring, everything... right?
So, please, follow those simple steps and keep yourself safe:
Apart from the initial setup of your account, NEVER use your password ANYWHERE, if stolen, it will give full control to your Steem account.
Backup your password and keep it somewhere safe. Use a password manager like Lastpass, print it on paper and put it in a safe (no kidding). If you forget your password, no one can help you out.
To login for creating content and curating, use your Private Posting Key
To make transfers and account operations, use your Private Active Key
To encrypt and decrypt memos, use your Private Memo Key
---
▶️ DTube
▶️ IPFS