All liquid SBD from this post will still go to the @SchoolForSDG4 project but the STEEM power will stay in my (@lindahas) account.
Today is one of the last days that I spend in Germany. I arrived back from Ireland recently and will be moving on, back to Latvia extremely soon. All that is left is pulling all the last ends together and leaving another chapter behind me.
I spent the Christmas with my brother and even got to go out in the world a bit. We walked around a glacier park on the 25th of December. It was a cool thing to do as well as there were some amazing waterfalls to be seen. I might even make a post of it sometime in the future, here on the platform! Let's see what kind of lemons life will give us!
How was your Christmas? Mine was full of cooking, eating, love hearts, and movies. We watched Home Alone again. And some older Avengers movies. I can not believe my brother hasn't seen them all yet! I also learned that he really likes Teen Wolf which was interesting to note.
Here is a recent post from @SchoolForSDG4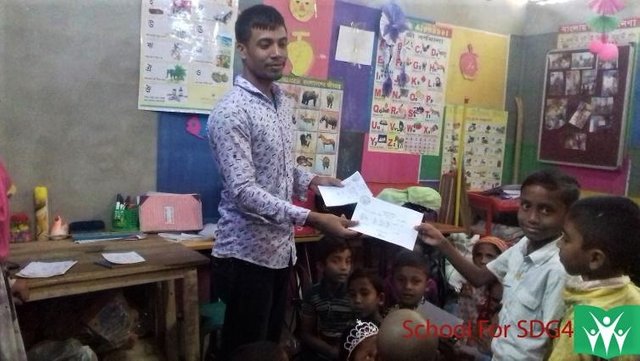 All the usual things have taken place this week. Except, perhaps, that the fruit snacks have been skipped as there were a lot of things that needed to be taken care of. The exams needed grading and the children informed of the results. The good news is that 95% of the students passed the test so they will be moving on, to the next level of education. Those who did not pass will have to revisit their studies and do the class for the second time.
The last mothers meeting also took place this week. They were talking about the program of studies and all the plans for the next year concerning the little ones. Also, the moms and Mohammed discussed the school bag allocation which, I hope, will soon take place. Here is for crypto to go to the moon once more!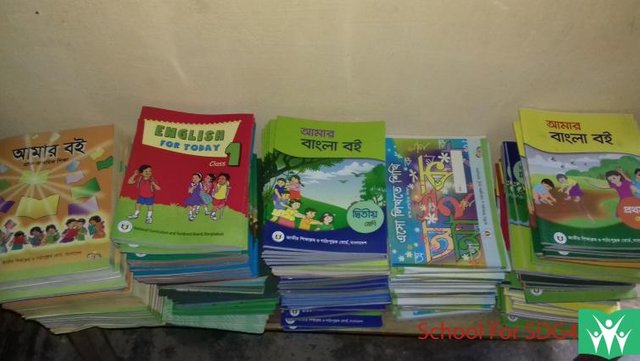 On the 23rd of December, the school received new books for kids. These are government books that all official schools have to study from. They are also paid for by the government if I am not mistaken. So there is at least some kind of support from the governing body of the country. Even if it is a corrupt and unfair institution. The book allocation program will take place at the beginning of the new year.
The election time is here and the day to vote is tomorrow. However, it is very much viewed as a show rather than democracy as the opposing party to the leading one is often denied entry in places where voting is taking place. The government buys votes and fills the ballet boxes. It is common knowledge. The politicians of the opposing party also get arrested right before the election and right now, most of them are in jail. There is even an unofficial curfew in the cities now! And, the government is purposely slowing down high-speed internet!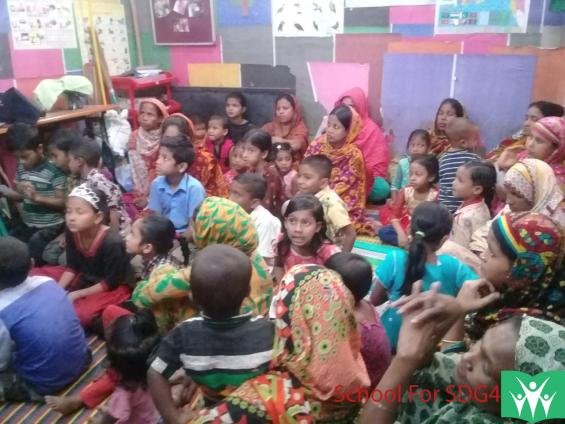 Mohammed (@Azizbd) is planning to visit the slums after the election takes place. He is going to look for children and families that are struggling and need help with education. As I mentioned before, those who have the least options will be admitted to the school as @SchoolForSDG4 strives to give a chance to those who can otherwise not afford it.
I am very much looking forward to seeing new faces at school. To new stories and new chances. Here is another wish for everyone involved: for the new year to bring more positive changes and personal growth!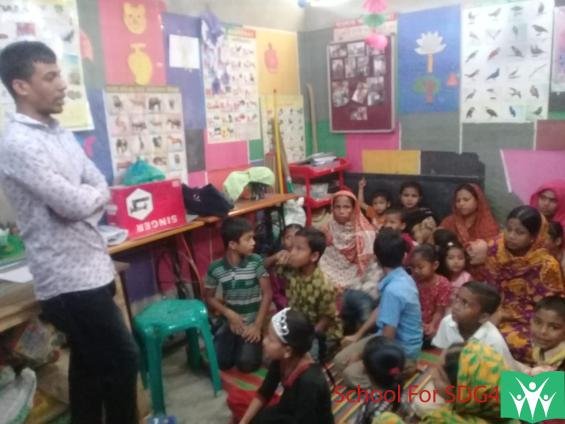 ---
All the pictures are recent and provided by @azizbd. Any questions about the project can be resolved with him. He will even get up at 4 AM just to talk to somebody about ideas. Here is a link to his steemit chat: https://steemit.chat/direct/azizbd
If you would like to contribute by making a post, you can contact Mohammed (@azizbd) and he will provide pictures for you. Anyone spreading the word is welcome. The income from the post can be sent to @schoolforsdg4. If you think you deserve Steem for your hard work making a post, keep a bit from the payout. Even a small donation from your posts means a lot to those kids.
If you have any Steem to spare, donations are welcome. @SchoolForSDG4 is where you want to send them.
If you can't spare any Steem, because I know everybody has their lives to live and expenses need to be covered, a simple upvote is very much appreciated, a resteem is encouraged. :)
Not all funds from this post will go into the school account. The SP will stay on my account so if you want to leave the maximum impact possible, head over to @SchoolForSDG4.
Wishing you an amazing day! Today, tomorrow, and forever.
Linda