Charitable deeds, let's crowd-fund for kids in Bangladesh, fruits and snacks every week, nr. 69
All liquid SBD from this post will still go to the @SchoolForSDG4 project but the STEEM power will stay in my (@lindahas) account.
I am in Germany once more! I have ten days here before I go to Latvia, then Ireland, and then back here for a couple of more days, to, hopefully, pick up that doggo of mine that I have fallen in Love with. In fact, I am going to try and see him today. I still have to figure out how to get there by bus but I am sure it is doable. Also, nobody told me it was this cold in central Europe! Well, someone might have told me but I clearly was not listening. It is a bit chilly here.
It took me ten hours yesterday, to get from Gran Canaria to Germany. First, I sat in a plane, then I sat on three trains, and then I walked home, a short distance. It was already dark by 5 PM. Such a stark contrast from where I was before. Nevertheless, it felt good to change places, it was getting hectic at my aunt's place. She has her own grown-up issues with her ex-boyfriend and it was making me skittish and stressed.
Here is a recent post from @SchoolForSDG4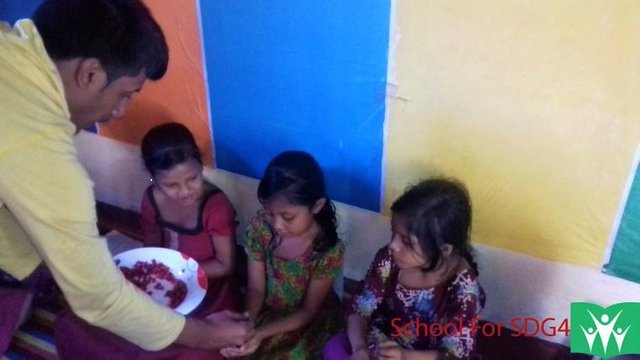 So, now that I have poured my heart out, let's talk about the reason you are really here. The little ones in Bangladesh. The stars of this story. Just like any other week, things have happened at school. It was not so sunny and fuzz this week. You can read about it in my last post for the school. I want to focus on better things in this post and bring at least a small smile to your face.
Mohammed (@Azizbd) is away at this time. It is election season in Bangladesh and people that are not supporting the main political party tend to move away from home when this time approaches. What I mean is that my information is limited this week but I still have photos. And those can tell a thousand words just by you looking at them.
This week the featured fruit during the Weekly Fruit Program was pomegranate. I am always impressed by it being the vitamin source at my favorite charity school. Why? Because it is a pain peeling it and separating every single seed from the peel. Also, do you ever spit out the seeds it has inside the juicy plasma thingy? Yeah, I never do because it is tedious work. I hear that is not good for your tummy because of the acids the fruit carries but who's got the time to do it?
Who likes to peel the whole fruit and eat the little red bits by a handful? Come to think about it, I do that with everything small I eat, especially nuts. I like to have a mouthful and munch on them for a long time. Makes the flavor so much better and trains the patience I sometimes lack. Now that we speak of it, isn't this a great exercise for anyone, especially little ones? Control and patience.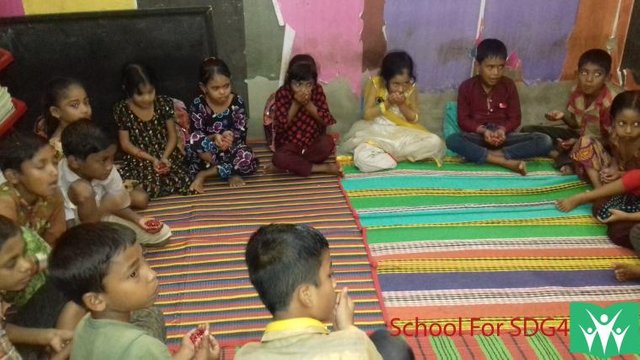 As for the kids, it seems they also get to enjoy the fruit when it was already done and peeled. I wonder if it is a teacher who cleans the seeds. Is it Mohammed himself? Maybe the kids? But I doubt it. There would be evidence on their palms. Pomegranates are prone on staining your hands and they are hard to wash off. Well, not that hard, you just have to scrub with a little more determined pace and the red usually comes off.
Either way, the children are getting to enjoy this fruit in the best possible way and it is at the same time giving a great immunity boost to their bodies in this wintery time. Well, it is not really that cold in Bangladesh but it is still different from summertime.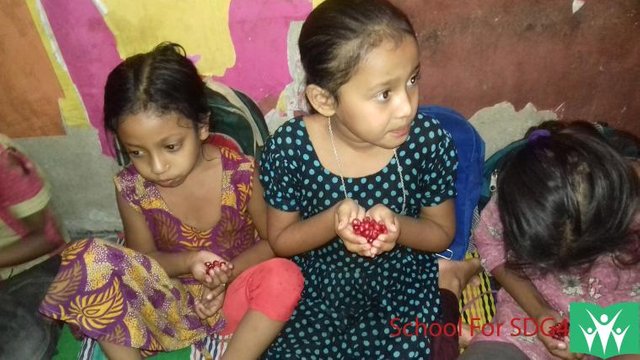 How about you, guys? Do you like pomegranates? What is the best way to eat them? What time of the year do you see them in stores? Where do they even grow? How do the plants look? I have so many questions when I actually think of it. Might jump into a google session to find them out right after posting this post!
So, the week gave us some lemons but it also helped us create lemonade. There are always ups and downs, that is just how life is. Here is to looking forward to a sweeter following week. A lovely Christmas for us all and a wonderful New Year full of hope and determination!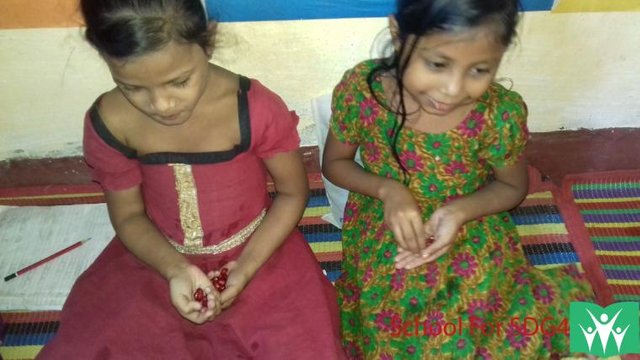 ---
All the pictures are recent and provided by @azizbd. Any questions about the project can be resolved with him. He will even get up at 4 AM just to talk to somebody about ideas. Here is a link to his steemit chat: https://steemit.chat/direct/azizbd
If you would like to contribute by making a post, you can contact Mohammed (@azizbd) and he will provide pictures for you. Anyone spreading the word is welcome. The income from the post can be sent to @schoolforsdg4. If you think you deserve Steem for your hard work making a post, keep a bit from the payout. Even a small donation from your posts means a lot to those kids.
If you have any Steem to spare, donations are welcome. @SchoolForSDG4 is where you want to send them.
If you can't spare any Steem, because I know everybody has their lives to live and expenses needed to be covered, a simple upvote is very much appreciated, a resteem is encouraged. :)
Not all funds from this post will go into the school account. The SP will stay on my account so if you want to leave the maximum impact possible, head over to @SchoolForSDG4.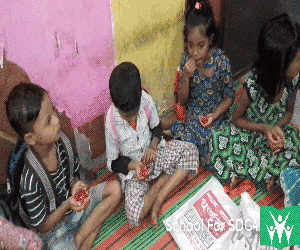 Wishing you an amazing day! Today, tomorrow, and forever.
Linda