Hello, each and every one of you, my wonderful steemians! All liquid SBD will still go to the @SchoolForSDG4 project but the STEEM power will stay in my (@lindahas) account. Consider this an informational post! If you wish to leave a bigger impact, please visit the @SchoolForSDG4 blog and leave your support there.
Here is the @SchoolForSDG4 blog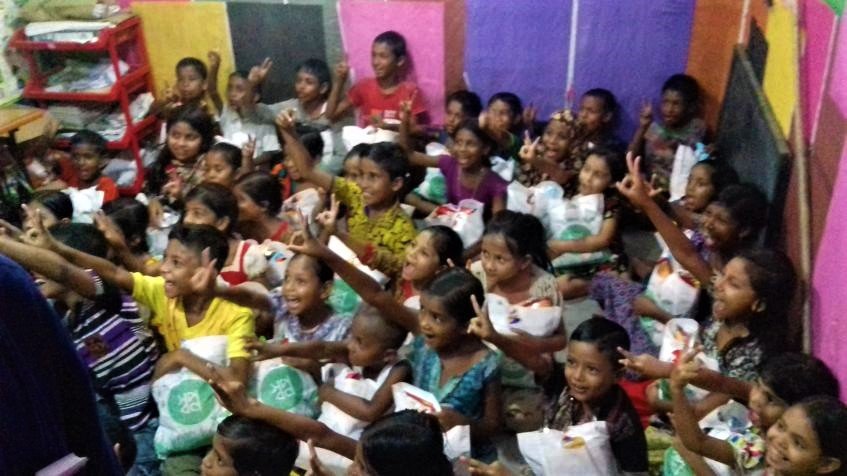 The kids are still on holiday so we will be covering different topics today. Things that are still relevant to the school life in some way. I have been wanting to make a post for @cooking4charity but my life has been busier and crazier than usual. I am going to get around it and make the post at a later time, hopefully in two or so weeks. @Azizbd is quite busy organizing various programs and helping his family so there are not many posts on the @SchoolForSDG4 account at this time. Plus, the fact that school is out is contributing there. The charity is still working and living, though. There are supporters just like me out there and the kids are getting everything we, steemians, can give them at the moment.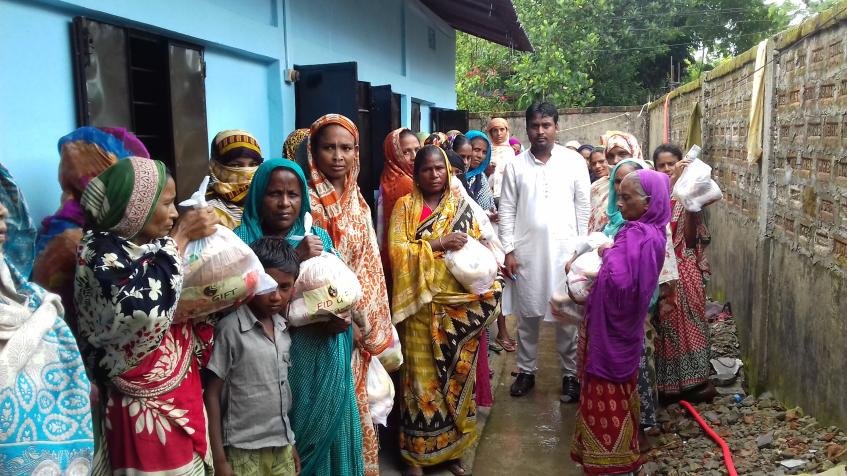 There have been a lot of celebrations going on to honor EID, the largest religious celebration in Bangladesh. The first picture in the post is taken on 11 June 2018. It was when the kids got some gifts. In this time full of giving and being thankful, everyone celebrates the end of fasting. I mentioned it last week so I will not repeat myself much. Plus, I am not a huge expert on the matter as I only know what Mohammed told me. If you are fascinated with different cultures, he can tell you about his. He is quite good at it and it was really amazing reading his spin on the traditions of his country.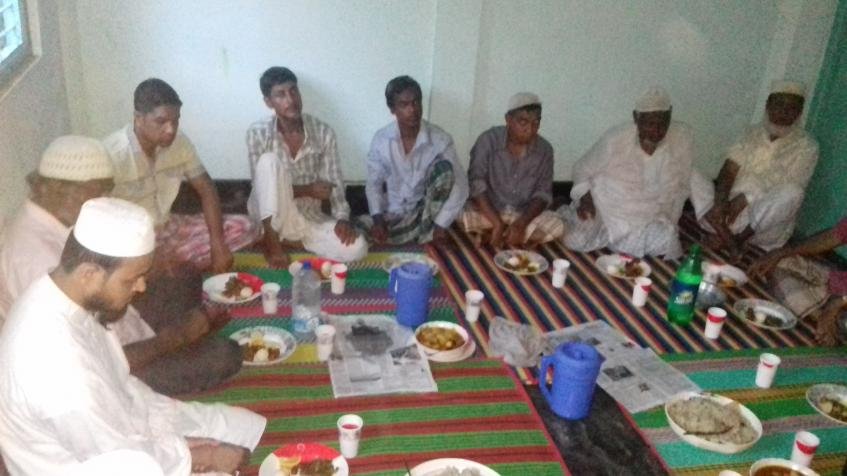 On 8th of June 2018, around 100 people visited the home of Mohammed's family for Ifter. On 11th of June, 50 Women were allocated food gifts for the celebration of EID. Those were ingredients that could be made into whole meals. This food program was different because EID is usually celebrated with family. And by distributing the ingredients instead of whole meals, it could be achieved.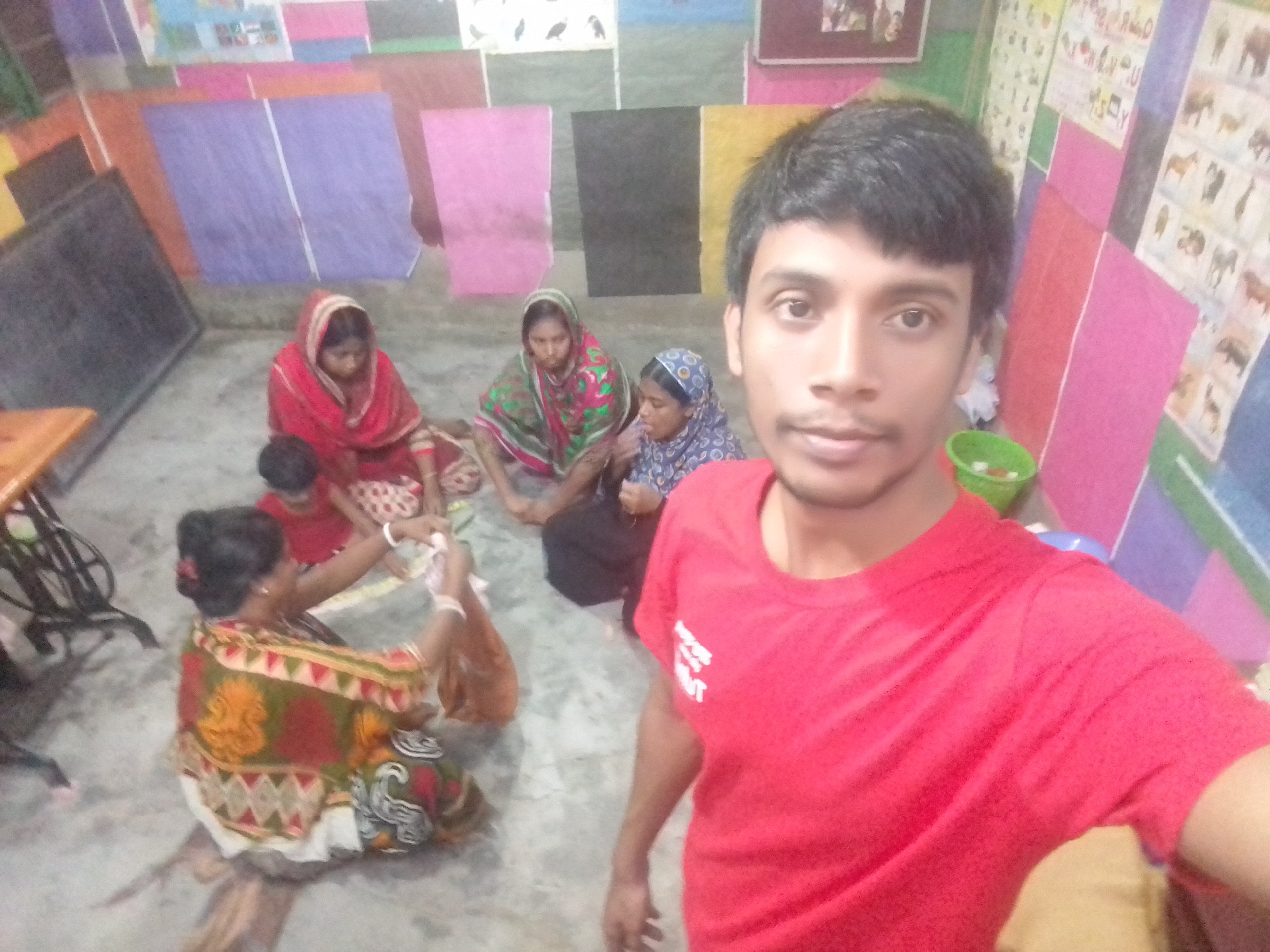 On 13th of June, @Azizbd was doing the @WomenEmpowerment programme. So, as you see, life in Bangladesh is quite busy, there are celebrations and work things going on. The projects are continuing and Mohammed's family needs attention as well.
The kids will be back in school on 23rd of June. That is when we will get more on the studies and fruit as well as lunch program. Until then (next week) we will probably have scarce news on school. But after, get ready for much and more again!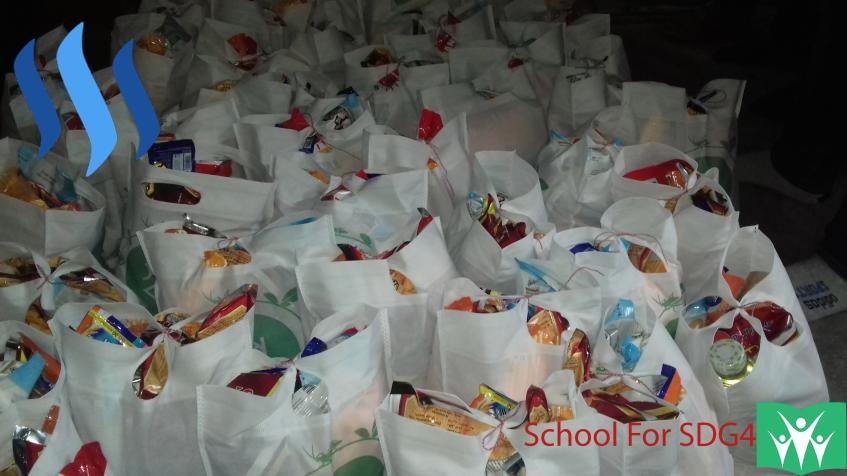 Tomorrow the EID itself will take place. Mohammed says this month has been awesome in regards to all the activities and celebrations. He has been busy and doing what he loves and strives towards. It is amazing t hear that he is happy, the man deserves all the goodness of the world as he is giving as much as he can.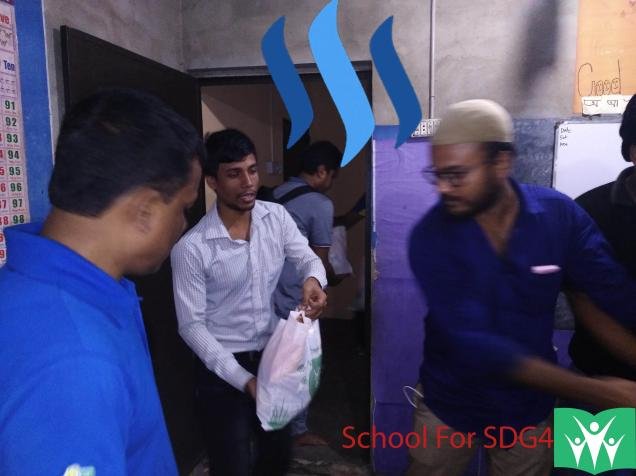 ---
All the pictures are recent and provided by @azizbd, any questions about the project can be resolved with him, he will be happy to answer any questions if you are interested to help this project and have any idea about how to make it better. Heck, he will even get up at 4 AM in the morning just to talk to somebody about ideas. Here is a link to his steemit chat: https://steemit.chat/direct/azizbd
If you would like to contribute by making a post, you can contact Mohammed ( @azizbd ) and he will provide pictures for you, anyone spreading the word is welcome. The income from the post can be sent to @schoolforsdg4, if you think you deserve any Steem for your hard work making a post, keep a dime, even a small donation from your posts means a lot to those kids.
If you have any Steem to spare, donations are welcome. @schoolforsdg4 is where you want to send them.
If you can't spare any Steem, because I know everybody has their lives to live and expenses needed to be covered, a simple upvote is very much appreciated, a resteem is encouraged. :)
As I said, all income from this post will go towards the project, my rewards are set to 50/50 payout, but I am still able to find the STEEM the posts make, so I will be able to forward all income from this post to @schoolforsdg4.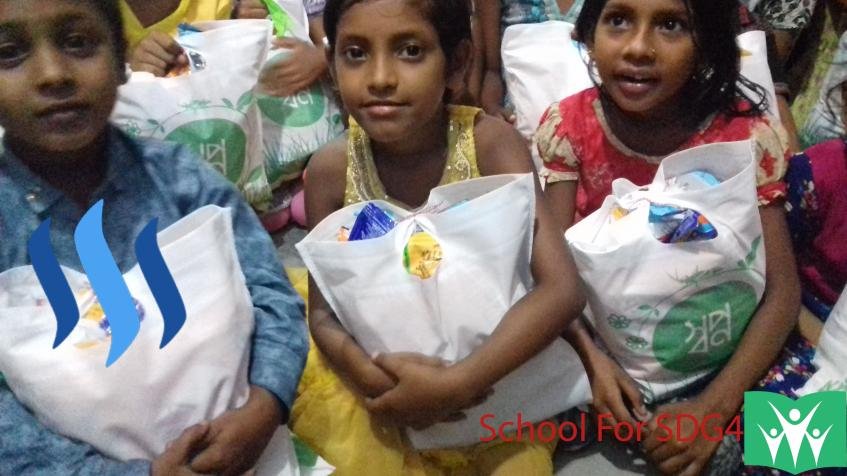 https://i.giphy.com/media/3xIxSFu4p5uS3Ddjg3/giphy.webp
Wishing you an amazing day! Today, tomorrow, and forever.
Linda