Every December and June each year, Pens of Hope in Davao always initiates an outreach program to the outskirts of Davao City that is seldom reached by both our national and local government. It's aim is to address the scarcity of writing materials in the far flung barangays of the Philippines. Pens of Hope in Davao has been passionately doing the program for 10 years now after the Idea was originally conceptualized by Nortehanon, A blogger that comes from Northern Samar.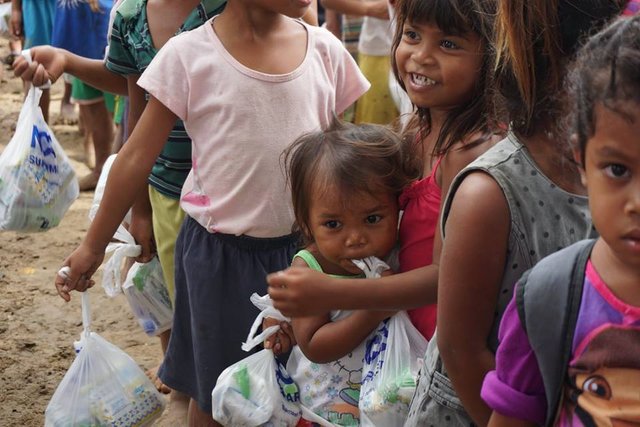 As one of the admins and volunteer of the group, together with the founder couple Kikit and Dan Guillano, I am excited to share to you (in random order) the journey this group have done for many years.
The 18th Big Day!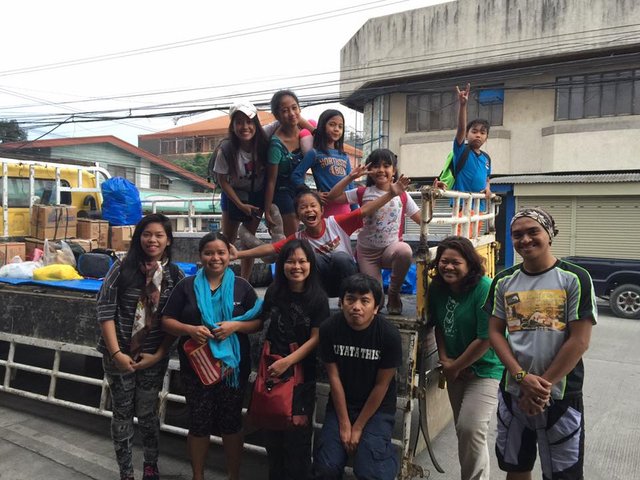 Photo credit: Ate Kikit
It was a cloudy morning last december 16, 2016 when we gathered at Lala's Barbeque House located at Obrero St. Davao City. While waiting for our truck to arrive, we started bringing out all the gifts we prepared for the kids of Barangay Panalum, Pacquibato District, Davao City. 5:30am we started our drive to Barangay Panalum. As we travel along the highway going to Panabo, the rain started to pour, good thing we prepared a big tarp enough to cover the boxes of hygiene kits and us at the back of the truck. It was a long and winding trip when we entered the rough road going to our destination.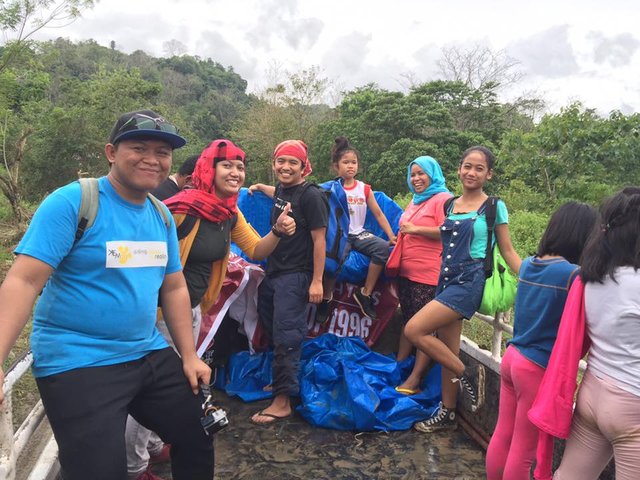 We arrived at the small barangay safe and kinda wet but it's alright because there's a more challenging task coming our way as we started to trek the muddy trail into the small community at the uphill part of the barangay. We have to take off our shoes and slippers just for us not to slid into the mud and deliver our gifts safe and clean.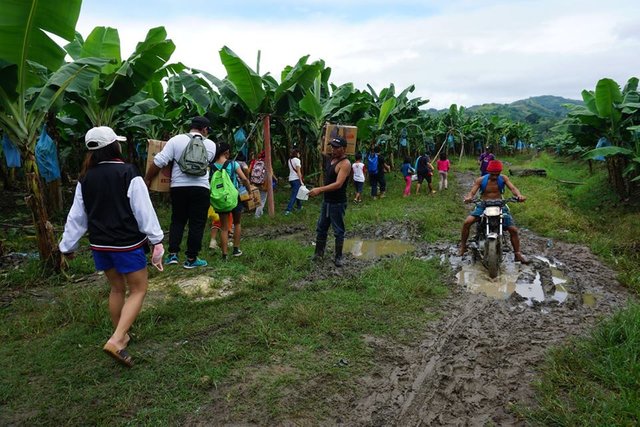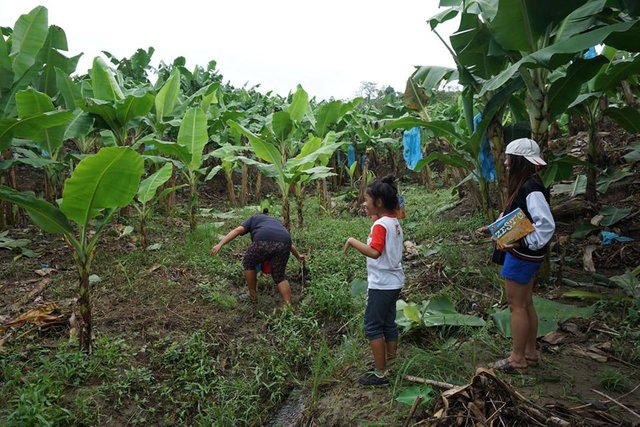 Reaching the community was a challenge but after seeing the kids run towards us smiling was so heartwarming enough to erase our exhaustion. They helped us with our boxes and gave us water. We settled our things and then asked them to gather. After a thankful prayer by one of their tribal leader, we shared the food we bring along with us.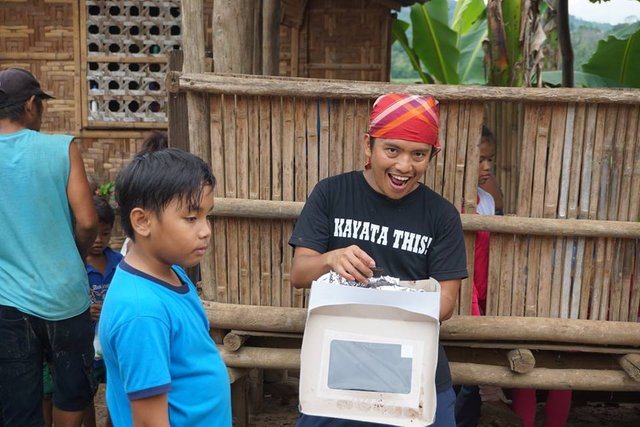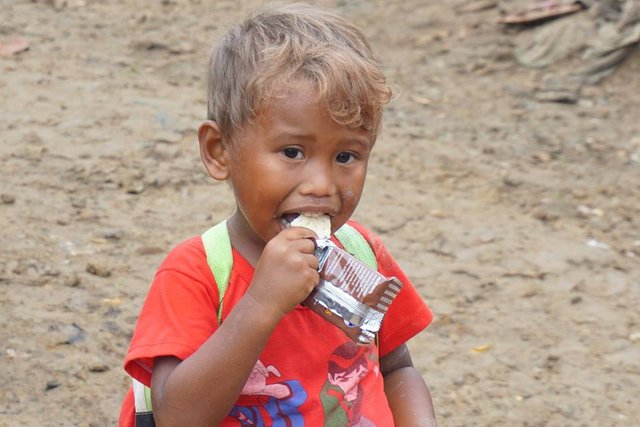 The hygiene kits distribution started after we filled our stomachs with food. So we again gathered them into a bigger area where we can start the program proper. The program started with a ritual dance prayer from their tribe. After the prayer, a group of young kids gave us an introduction by showcasing their talent in singing using their own dialect. Our volunteers also shared some spiritual song offering for the kids to prosper and become successful in life.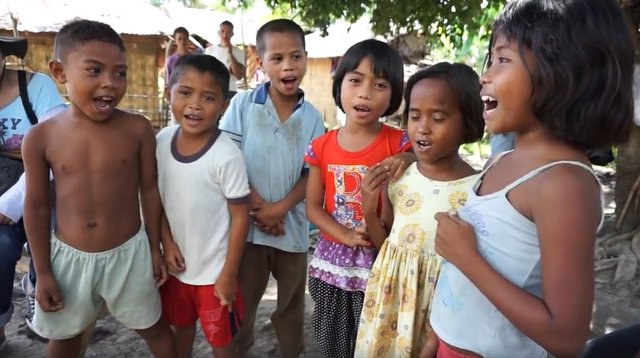 Video Screenshot from Pens of Hope in Davao Page. To view the actual video, click here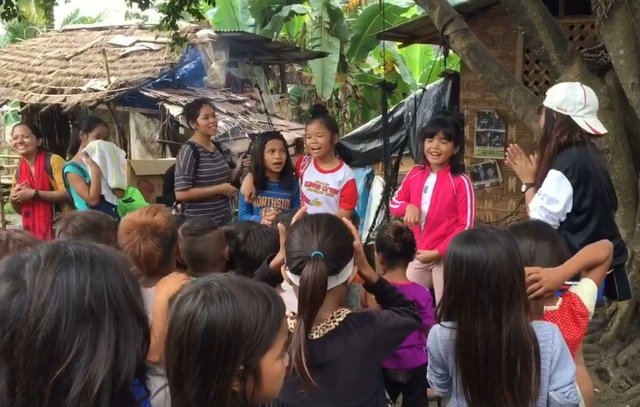 Video Screenshot from Pens of Hope in Davao Page.
After the singing event, we started giving them their Christmas gifts. The group decided to give hygiene kits as a gift because we have received a news from the teachers that they are getting sick due to poor hygiene and they cannot go to school if they are sick. So instead of school kits which was originally planned, we decided to change it so that we can also teach them how to have a proper hygiene. Our school kits gift giving to this community has been postponed to may of 2017 in time before the school season starts.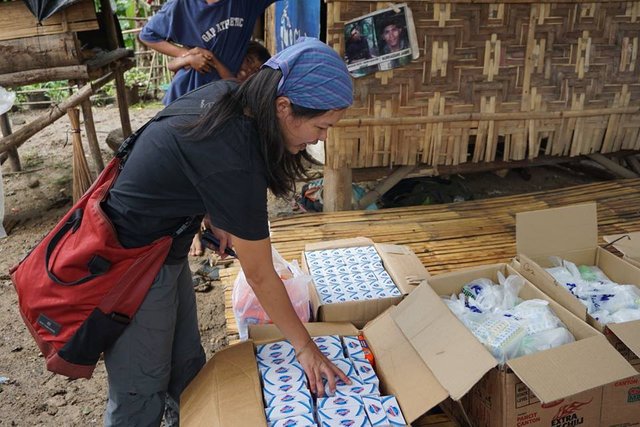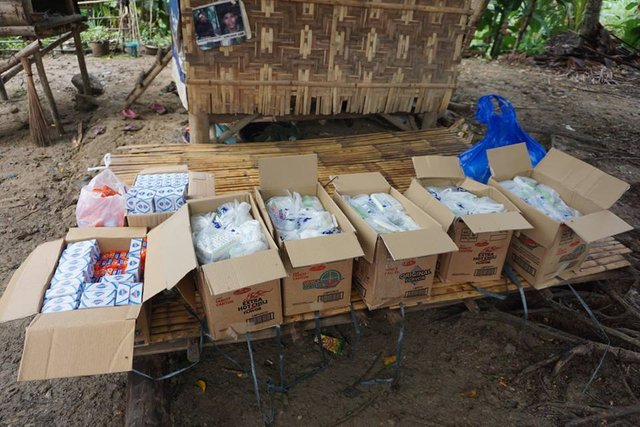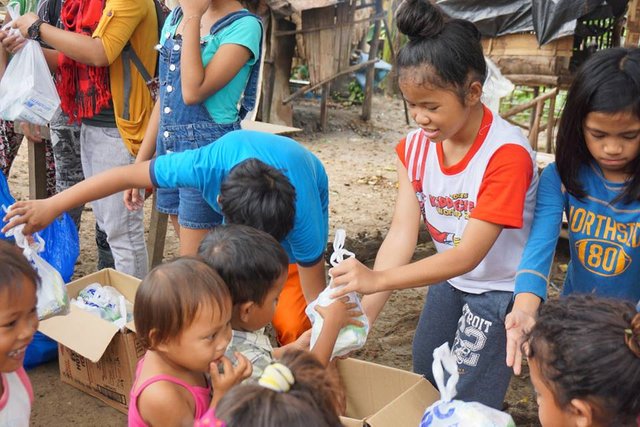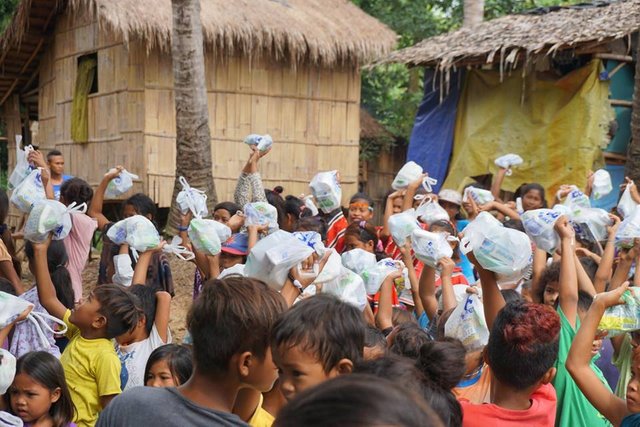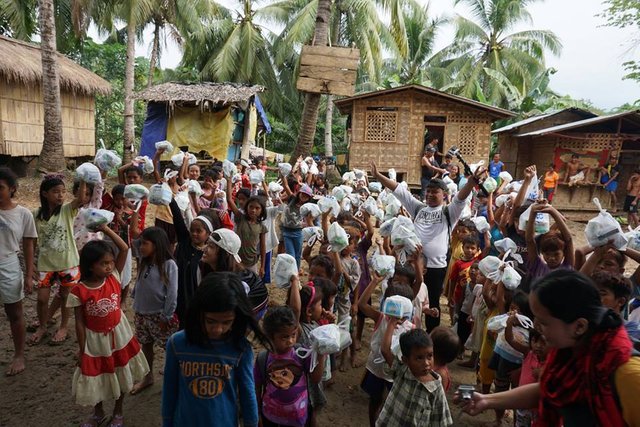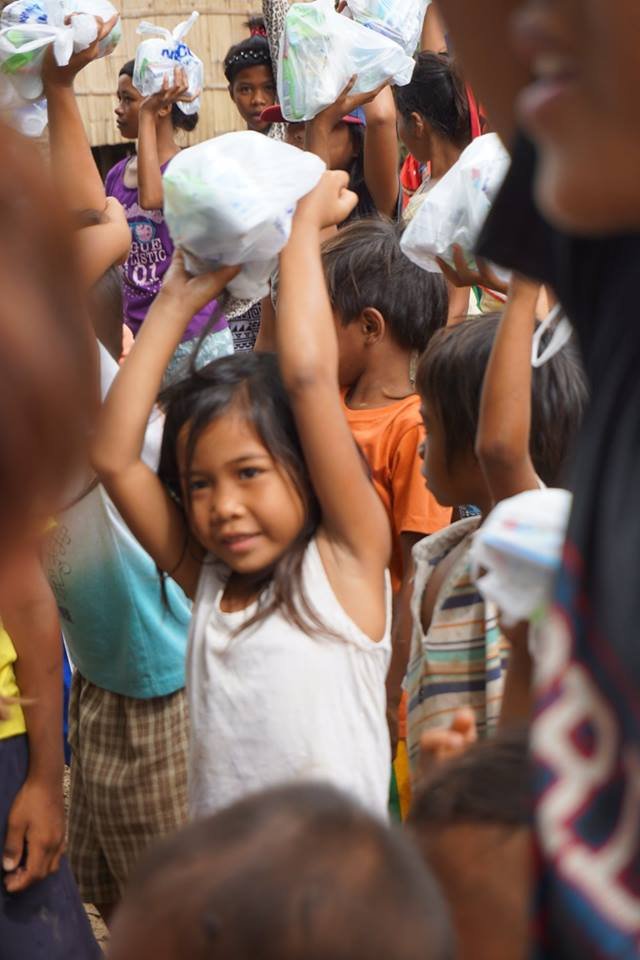 It's nice to see these kids and their parents appreciate each little wrapped packs we gave to them. Their smile is something you can always cherish and appreciate. Their genuine "thank yous" accompanied with their #tearsofjoy are like music to the soul and it gives you a wider perspective to become a better person. Being able to share an ample amount of blessing you receive in life to these little community has a big impact on their lives so I am thankful to all the sponsors whom, without hesitation, readily gave donations to make this program happen.
After our distribution, we partied to the tune of budots which the kids hastily take on the challenge. tiw tiw tiw..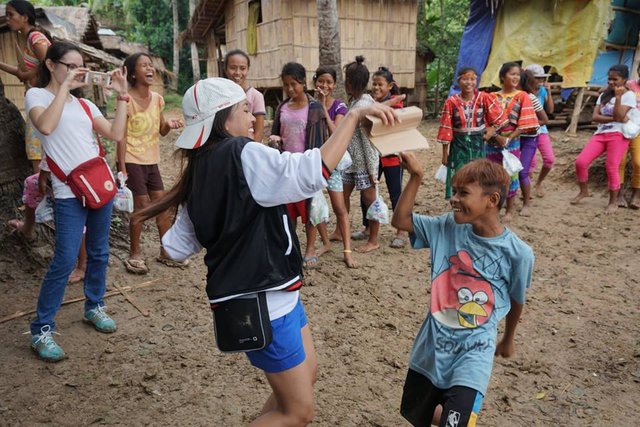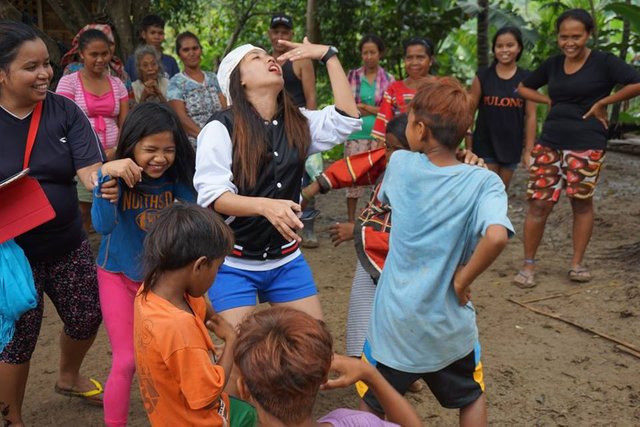 But wait, there's more...
The Magic Show for barangay Panalum..
The Magic Show event which was made possible by one of our sponsors and it took place at barangay Panalum's gymnasium. It was one hour show of magic tricks and illusions for the kids to enjoy.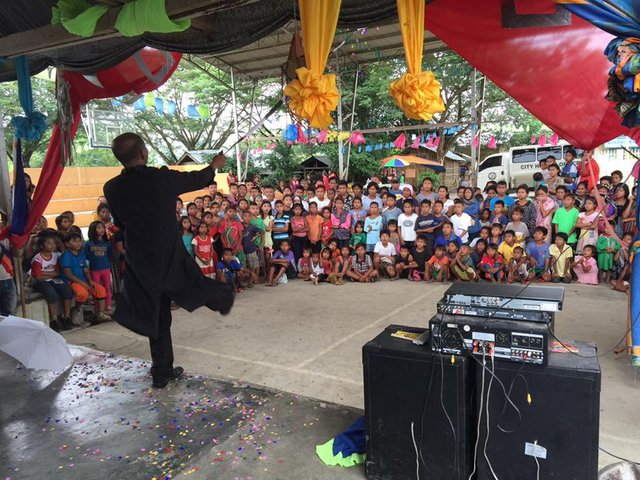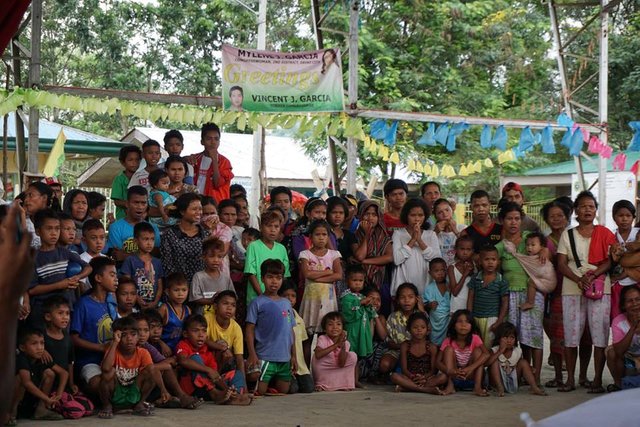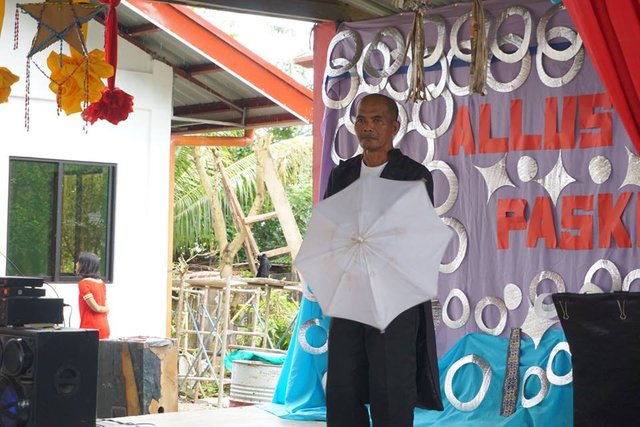 In the end, everyone was overwhelming with joy. I am so grateful to become part of the awesome group Pens of Hope in Davao who tirelessly dedicated time to continue to serve the less fortunate kids in the far flung communities of Davao. Being a volunteer, we sometimes do some things with a "come what may" thought. We sometimes take risks that creates fear and uncertainty. But everything makes a perfect sense when you see someone happy because of your efforts and/or just because you are with them.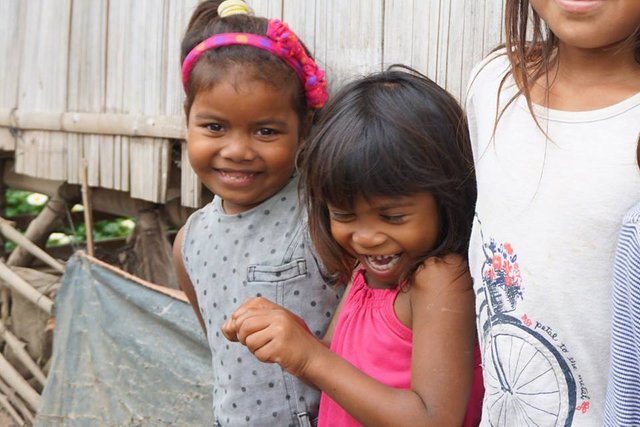 This is just one of the many outreach programs and art workshops the group has initiated. I will post more of the group's journey in the upcoming days.
This is @lakawero. Thanks for reading my blog.
All photos (except the screenshots and the 2nd pic) was captured by me using Ate Kikit Guillano's camera. You may see all of my shots at our facebook page Pens of Hope in Davao under the album name of "18th Big Day"
@surpassinggoogle is such a generous person and has a very big heart for all of us here. Please support him as a witness by voting him at https://steemit.com/~witnesses and type in "steemgigs" at the first search box.
If you want to give him witness voting decisions on your behalf, visit https://steemit.com/~witnesses again and type in "surpassinggoogle" in the second box as a proxy.
Thanks to @bobiecayao for mentoring me and #steemitunity team.