The Awesome SMILE Project: Bringing Hope and Love to the Street Kids of Cebu, Philippines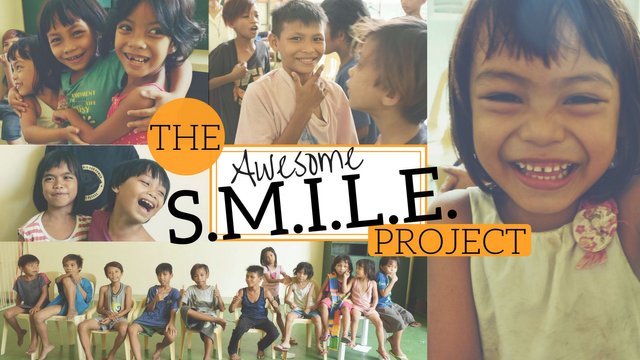 The Awesome SMILE Project is my initiative to help children living in poverty, especially the street children here in Cebu, Philippines. This is a small but meaningful mission to put a smile on their faces, give hope to their dreams and inspire them to be so much more. In coordination with @jassennessaj and in partnership with @steemph.cebu, we are excited to bring joy to these little ones.
Story behind The Awesome SMILE Project
Last May 12, 2018, I was invited to attend a feeding program for the street children as celebration of our friend's birthday. And with an eager heart, I arrived at the venue early enough to meet the street children before the program started. It filled my heart with mixed emotions. One kid just started running towards me and gave me a hug! I started interacting with the kids. The food was delivered and the hosting family arrived. We held a short program with a few games—the kids sure had a lot of fun. At one point, a kid approached me and asked for my shoes. One kid also told me that he did take a bath but wore the same clothes since he doesn't have extra ones.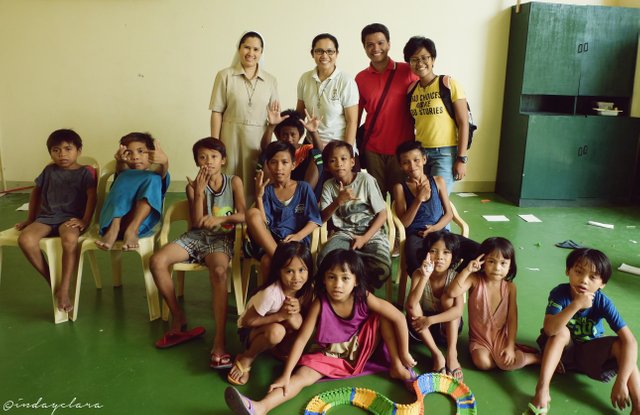 The Capuchin Tertiary Sisters of the Holy Family have opened the parking area of their dormitory to these children. The kids stay at the place every morning, between 9:00 to 12:00pm, except Tuesdays and Sundays. This place has become a safe haven for kids: to have free meals, take a shower, wash their clothes and sleep for a while. The free meals they have are sponsored by generous people. The toilet and shower rooms were built by that hosting family, some time ago, to provide the kids a place to take care of their hygiene. After that, they head out to the streets either to beg or find food again. Some kids would return to their families, some don't. One sister even told me that they worry for these kids during rainy season especially for the ones who sleep on the streets at night.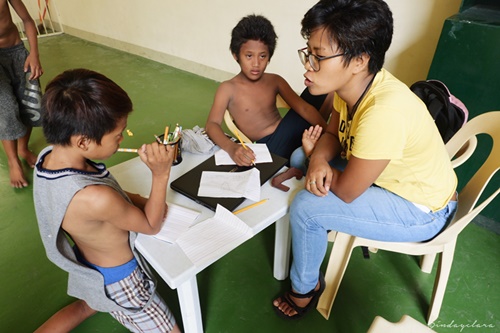 During that whole experience, I knew in my heart that I would do something to help them in my own little way! I said my goodbyes to the kids and promised them that I will be back. After that, I went straight to meet my fellow Steemians here in Cebu, for the Cebu Writer's Guild session and opened up about what I encountered. And, I'm happy to hear that they too, have the drive to do a community outreach program with the kids. Hence, I challenged myself to organize an outreach project to help these street children in need.
Why I call it The Awesome SMILE Project
During the encounter I had with the children, they were all about smiles. The smile they have on their face gave me hope. Their smiles were
genuine
! I was just supposed to be a stranger to them, but the way they smiled at me made me feel as if we knew each other for a very long time. The word
awesome
represents the people working hand in hand in helping people's lives. The word SMILE is an abbreviation for this project's motto: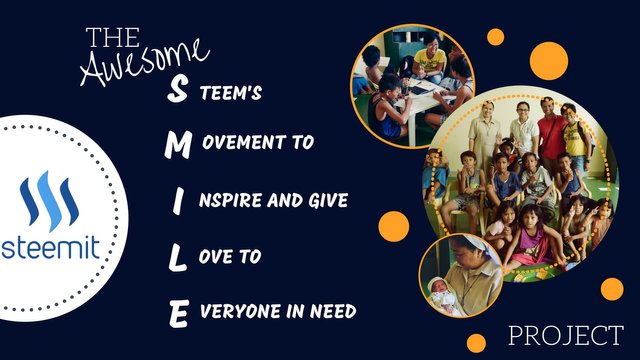 Why here in Steemit?
Steemit has been in support for meaningful change within real communities. Thus, Steemit has become a transformative resource for social interaction and community growth. We see communities created here and united through active participation in society. Since my journey here, all I received was positivity and love from everyone else. So for me, Steemit is the perfect platform for this movement.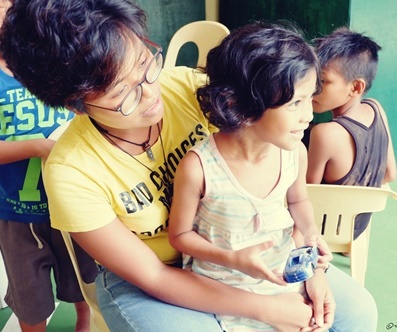 After two months and a half, and meeting amazing people, my journey has been epic! Now is the time for me to give back these blessings to the world! So here I am with The Awesome SMILE Project!
We will also be an instrument to those fellow Steemians who wish to join projects like this, but are not able to do so due to work or location. Instructions on how you can be a part of The Awesome SMILE Project are provided below.

THE BENEFICIARIES
These kids are the ones you see begging or staying on the street. Some of them are left by their parents to fend for themselves. Some go to school if they have the financial support, some don't. Some don't know how to write yet. Some go home to their families, some stay on the streets for the night. The Luis Amigo Ladies Dormitory is their safe haven and refuge. Although the place is only open for them for a couple of hours, the place has provided them with so much more. I have met and interacted with each one of them. And, they are all special and awesome! Currently, there are around 30 street children who visit the dormitory regularly, but we are expecting 50 kids to attend the program. Their ages range from 4 months old to 16 years old.
Let us meet some of the kids.
JEREMIAH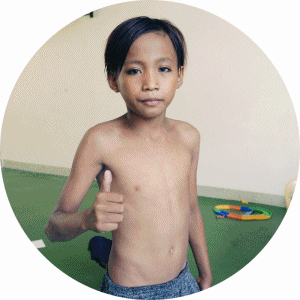 14 years old
Wish list: Shirt, Shoes for playing basketball & Watch
JUNREY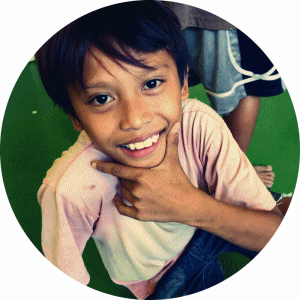 12 years old
Wish list: Toy Remote Control, Shoes for playing basketball and Watch




GABRIEL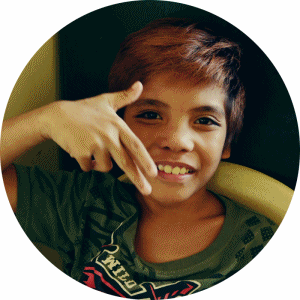 9 years old
Wish list: Clothes, Shoes and Ball
SHAYNE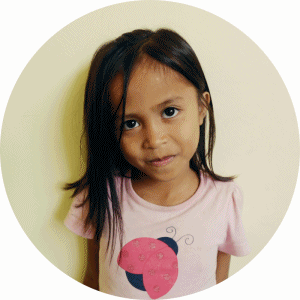 8 years old
Wish list: Shirt, Teddy Bear & Shorts




NATHANIEL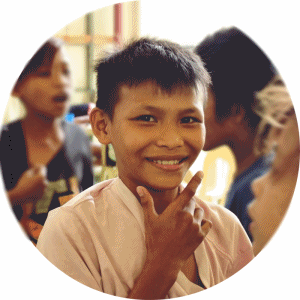 12 years old
Wish list: Shoes, Pants & Watch
NINA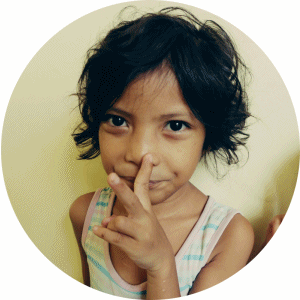 7years old
Wish list: Teddy Bear, Clothes and Bag




EDSIEL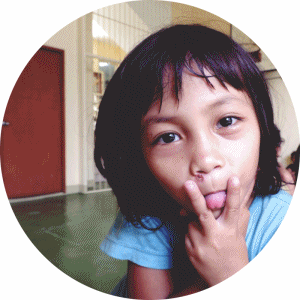 6 years old
Wish list: Clothes
EJAY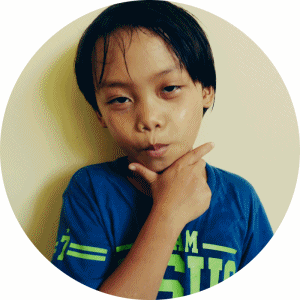 8 Years old
Wish list: Drawing Materials & Clothes




VINCE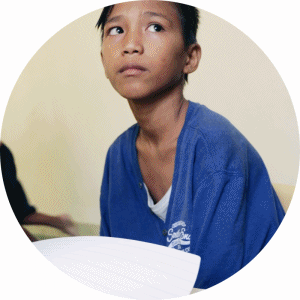 12 years old
Wish list: Pants, Shoes for playing basketball & Clothes


THE GOAL
The main goal of The Awesome SMILE Project is to bring hope and smile to these underprivileged young ones, through uniting fellow Amazing Steemians in creating magic for the Steemit community.
The following are the needs we wished to provide for 50 pax kids with the projected cost:
| ITEM | PESOS | SBD |
| --- | --- | --- |
| FOOD WITH SNACKS | 10,000 | 94.34 |
| CLOTHING (SHIRTS, SHORTS AND UNDERWEARS) | 20,000 | 188.68 |
| SHOES | 10,000 | 94.34 |
| HYGIENE PRODUCTS | 1,500 | 14.15 |
| ART MATERIALS | 800 | 7.55 |
| BOOKS | 700 | 6.60 |
| BRING HOME GOODS | 7,500 | 70.75 |
| PRIZES | 1000 | 9.43 |
| TOTAL | 51,500 | 485.86 |
Any excess amount shall be used to purchase the following:
Foam/Mattress for sleeping
TOYS – Basketball for the boys and stuff toys for the girls
A program will be held as culmination for the project which will include:
Target date for Culmination Activity:

June 02, 2018
Location:
Luis Amigo Ladies Dormitory, Cebu, Philippines

HOW YOU CAN HELP
The earnings we will raise through this post will be allocated for the needs mentioned above.
Here are ways for you to help:
UPVOTE, COMMENT AND RESTEEM
This will make noise for this movement and attract other Steemians who are willing to extend their generosity.

SEND STEEM DOLLARS
You can send any SBD amount to this account @indayclara and write on the memo "THE AWESOME SMILE PROJECT"
For Cebu based Steemians:
VOLUNTEER
We need hands to help out with the preparation for the said event. Please write your full name below and the word volunteer.

BUNDLES OF JOY
We will happily accept any of the following for the bundles of joy:
*Children's Clothing (used or new)
*Story Books (used or new)
*Toys i.e. dolls, stuff toys and balls (used or new)
*Rice, Canned Goods or Biscuits
*Detergent and Shampoo
You can personally contact us on Discord: indayclara#7924 or morken#5604 to schedule the pick up.
All Donations and Expenses shall be liquidated for transparency and accountability. I will keep you up to date about the progress of this project.
To wrap this up, I, together with our Steem ambassador @jassennessaj, in partnership with @steemph.cebu and the rest of the gang are looking forward to your wholehearted support for this amazing project! Your upvote, resteems, volunteer and sponsorships are greatly appreciated!
SO GET INVOLVED IN THE AWESOME S.M.I.L.E. PROJECT!
Thank you fellow Amazing Steemians! Stay tune, Steem on and Always Remember...