Big Day for Malaysia and for Food Bank Tomorrow!
Hello everyone!
Happy Thursday!
Yes! It is a happy day today!
As Malaysia is gearing up to celebrate its independence day and the beginning of continuous celebration till Malaysia Day on 16 September for the entire country; and we at the Food Bank is currently gearing up as one of the stalls in our upcoming huge Charity Bazaar fund raising for our Lifecare Community Services' orphanages: The Rumah Juara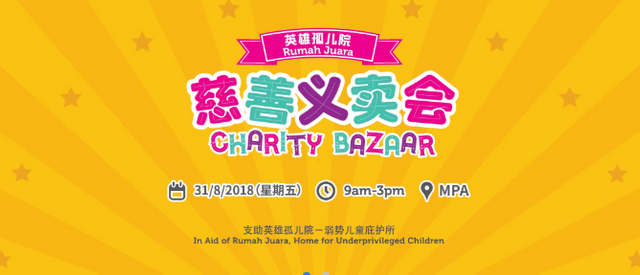 Yes! This is for the future of the kids


They have been growing up in these orphanages and as they grow expenses grows as well.
So this round, Glad Tidings Petaling Jaya has teamed up with 75 stalls of volunteers offering great food, games, merchandise and services in joint effort to help these children (all 70 of them) to have a chance to be a difference in our society in their future.
And we are one of them!
Where are our stalls?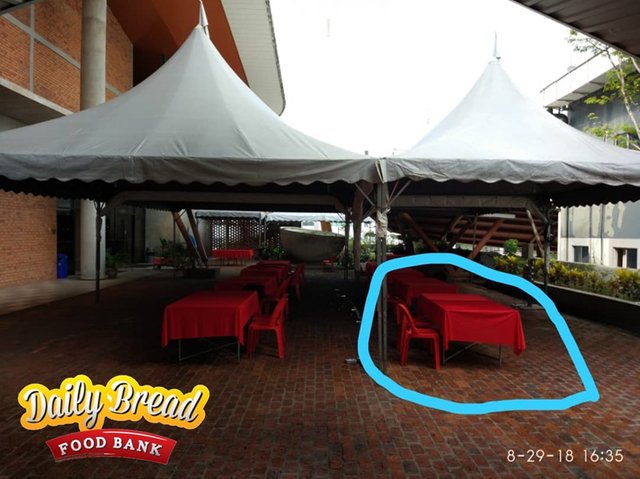 We will be at 2 different stations; one is at the outside (by the stairs, near the outdoor wedding chapel), where @littlenewthings will be located, selling freshly harvested and delivered jackfruits (nangka) and Pineapples all the way from Rompin (East Peninsular Malaysia).
We have jackfruits that weigh as heavy as 30 - 40kg!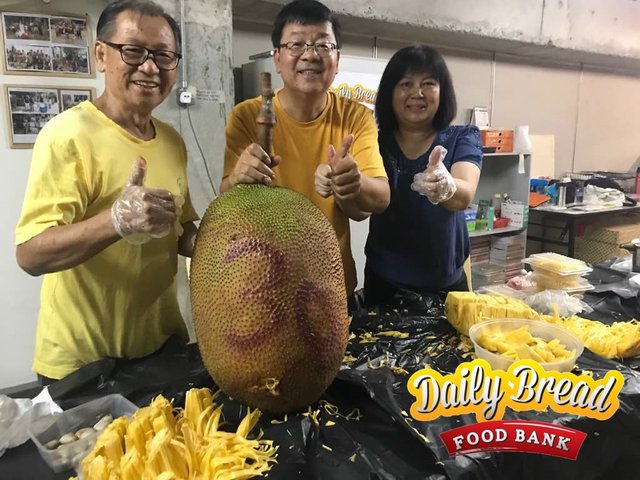 Our volunteers posing before attempting to cup it up and pack it aside.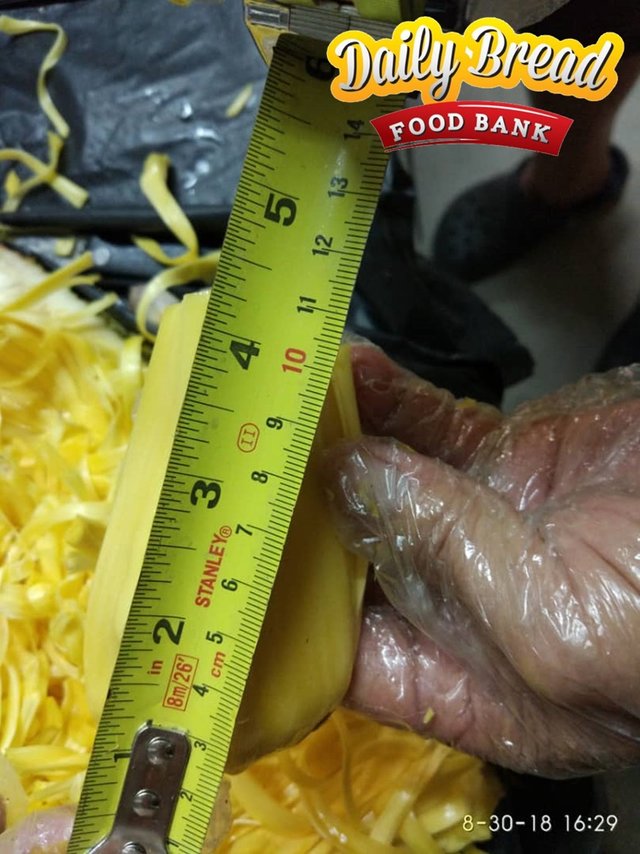 And these giant babies (jackfruit of course) have their giant bulbs too!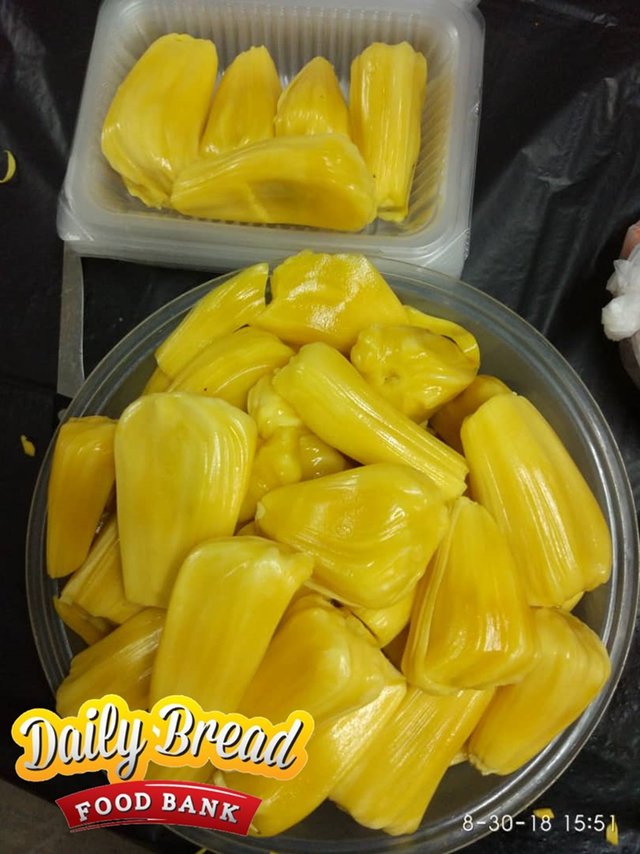 Don't they look juicy??
We have managed to measure them and they come in an average of 3 - 4 inches in size. These are one huge bulb we are talking about, and we are taking the effort to pack them nicely in boxes with seeds removed so that all could enjoy directly after purchased.
They will be sold at 10 tokens each box
(weighs around 600g)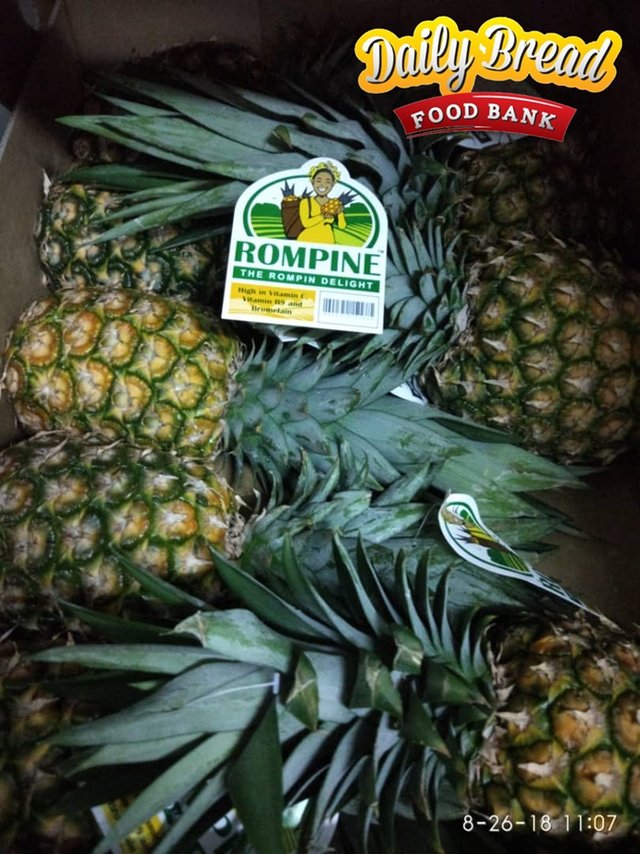 Another option besides the jackfruits, will be the pineapples we just mentioned earlier. These are sold at 5 tokens they are fresh and juicy, some are already ripe ready to eat!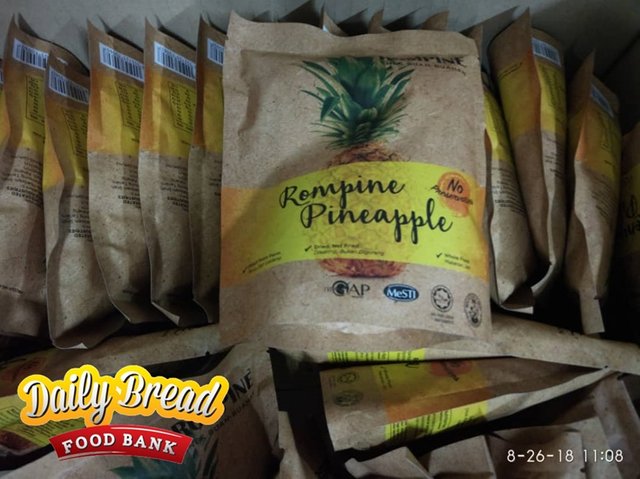 For those who prefers dehydrated packs, we have them too! We will be selling them at 6 tokens each!
All these proceeds will be going to the orphanage Rumah Juara so if you are into healthy fresh fruits, please do come over!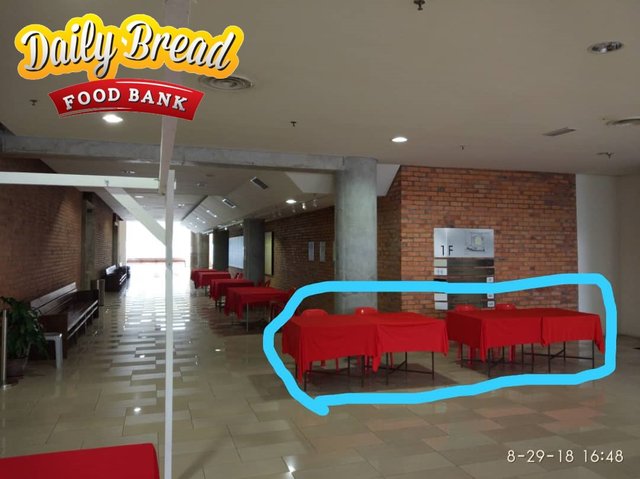 Alternatively we also have another stall indoors where we will be selling other merchandise and desserts for all to enjoy!
We hope that for those who are staying in Kuala Lumpur and not going anywhere in particular, do drop by and visit all the stores for a great charity purpose!
The Bazaar operates from 9am - 3pm
Hope to see some of you there!
PS: @littlenewthings also has some extra coupon books to sell. Each book is worth 20 MYR and it will be sold for 5 STEEM. If anyone wants to visit and get it in advance, please let her know.
Angie Ng
Daily Bread Food Bank Director
disclosure: Daily Bread Food Bank one of the non-profit channel under the LCS (Life Commuity Service) ministry.
To know who we are, please do read through our introduction here in Steemit






(haha, we will try to be better!)