Today we have in the city in the framework of Olympic week was held a citywide charging. Not only students of nearby schools and local athletes, but the mayor with his deputies! Dressed all in yellow and blue t-shirts with the inscription "I love Pokrovsk and so fun and exciting doing exercises to rhythmic music, that I wanted to join them)))
But at this event I was as a photographer, so only take.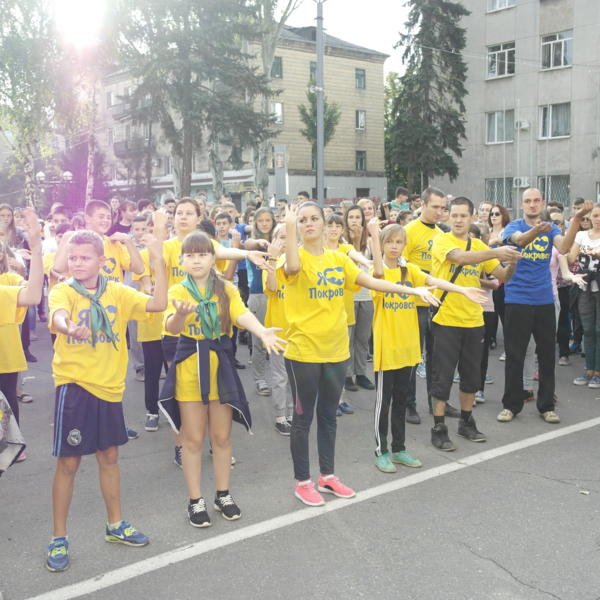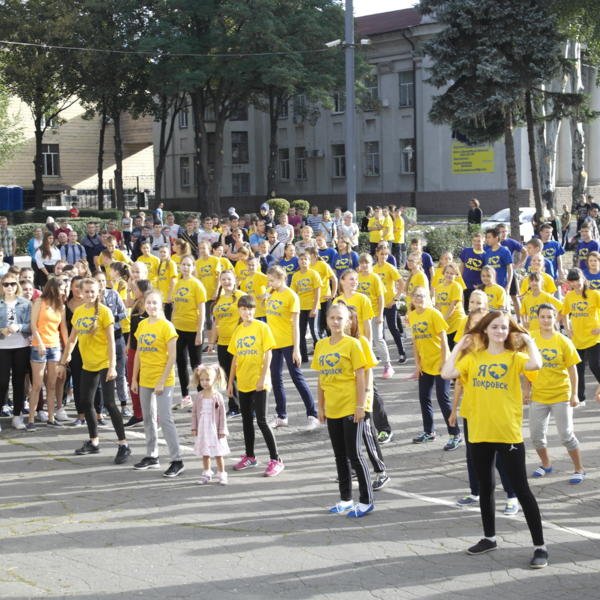 Here's our mayor, almost in the center in yellow shirt.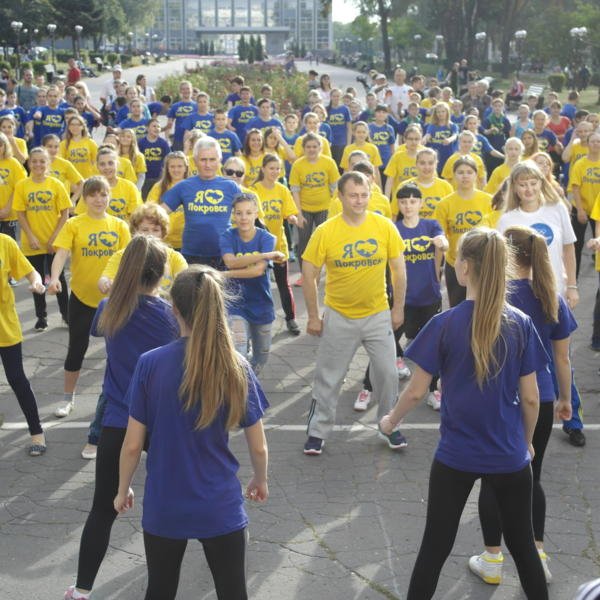 Far right Deputy - mayor))) In my opinion, he is not friends with physical culture)))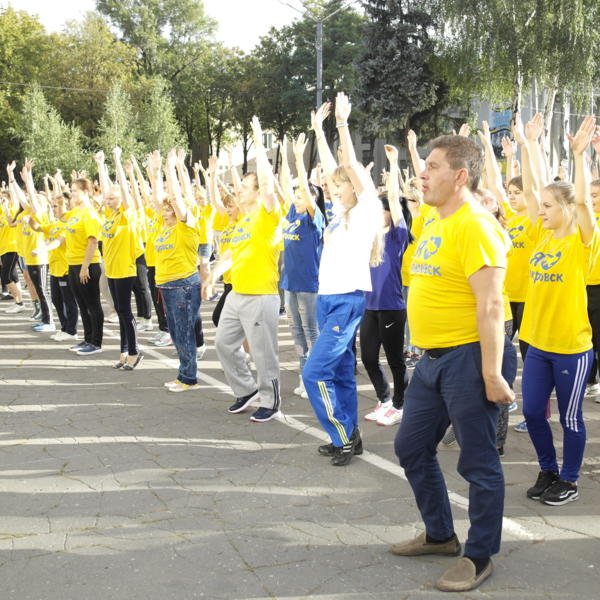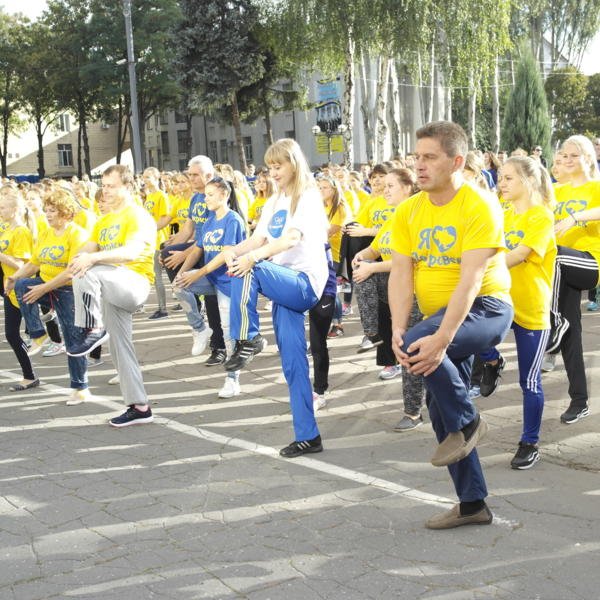 We have the mayor do umatovy - he spring on a city-wide charging danced to "Gangnam style"))
And your mayor taking part in such fun activities?