Well this is a surprise...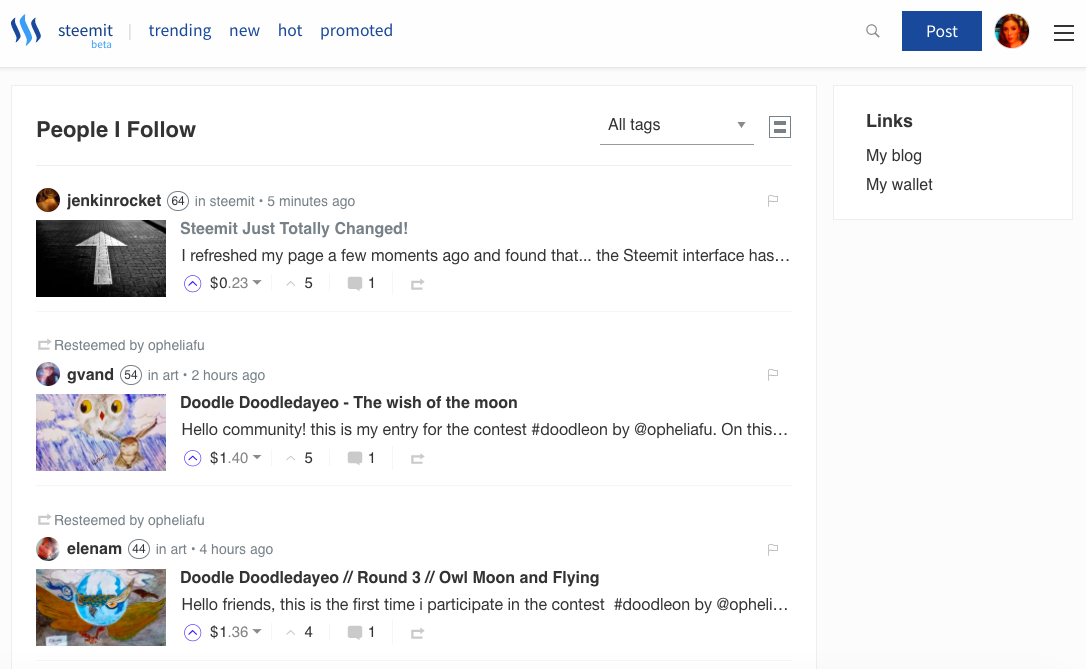 I just noticed the UI update a few moments ago. I kind of like it, but don't see the feature to filter out resteems that would be so helpful!
Hopefully this means the site's behaviour issues have sorted themselves out as well! No more LAG! It's no good if the site is pretty if it doesn't work!
What do you think?
UPDATE: Nope, still slow. took about 2 minutes to post this, while I stared at the spinning circle of death.