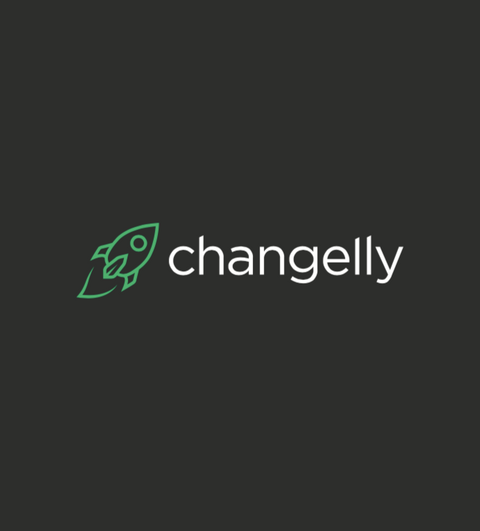 With the emergence of emerging cryptographic markets, the creation of new platforms for the commercialization and exchange of cryptocurrencies is very necessary, for this reason today I want to talk about a platform known as Changelly that is giving a lot to talk about in the market, based on in currency conversions, which provides an interface through which users can exchange their tokens as for example; exchanges such as Binance, Bittrex, Poloniex and HitBTC.
Changelly is a platform that provides security and allows users to Buy and Sell Digital Currencies among themselves, with the main objective of bringing the potential and advantages of blockchain technology and cryptocurrency to different parts of the world with safety as a priority. transparency and best operational practices.
Changelly is one of the most outstanding cryptocurrency exchange platforms that gained the trust of more than 2 million users worldwide. The service provides secure and fast transactions without revealing the identities of the users. We offer the best possible rates when comparing a wide range of reliable commercial platforms and work in more than 130 listed cryptocurrencies. The list keeps increasing. Changelly

---
Also, I want you to remember the meaning of Exchange and why it is so important if we handle cryptocurrencies.
An Exchange explained in a simple way is a platform that has a currency exchange system similar to that handled by more traditional brokers such as Forex, in them we can switch between currencies at low commissions and we can also make trading (which is an activity which consists of acquiring certain assets at a certain price and then selling them at a higher price, generating a profitability depending on the% which the asset has raised)

Specifically in the cryptocurrency exchanges are usually platforms where they require you to deposit money within wallets generated automatically by the platform, this way you will have funds which you can exchange between different cryptocurrencies, clearly the amount of cryptocurrencies between which you can change will depend of the platform that you are using.

---
And as expected, the big exchange Changelly has partnered with other large and well-known platforms in the world of cryptography, such as: "Coinmarketcap, BRD, Jaxx, Binance, Coinpayments, Coinomi, Huobi Wallet and
many others more "as you may notice many of the above are recognized worldwide in the cryptography industry.
Know a little about the characteristics of Changelly:

Customers can buy tokens with other assets within the platform's interface.
It provides encryption device enthusiasts with a tool that helps them navigate various industry pitfalls, saving customers a lot of time, effort and retirement costs.
Improve any cryptographic wallet by enabling it with the option to exchange multiple assets, which allows customers to use the wallet with 10 times more probability, since they can start any cryptography operation directly inside the wallet.

It is used as a payment solution in different decentralized markets and one of the examples is Blockmarket, which is a prominent encryption market that works with the Changelly API.

---
Maybe friends, many of you have already made purchases and exchanged BTC or ETH in any other platform, so, it will be much easier to use Changelly, and even for those new to the cryptographic world it will also be very simple thanks to its excellent interface, so, whoever wants to make exchanges for the first time, can perform their operations in an easy, fast and secure way. In addition, this platform called Changelly offers you the option to buy cryptocurrencies with your debit / credit cards or directly from your bank account.
---
If any of you have any doubt, I'll tell you why you should trust Changelly.

Trust in Changelly is not very complicated, usually many of us rely on anything that seems safe, but with Changelly and its great platform, there are many reasons to trust them and in the services they offer, the reason logic to my thinking, it seems to me that it is the fact that they do not store or save your funds, that is, when you make an exchange with them the exchange is made directly without the need to store funds within your platform. In this way you avoid many problems such as hacking the platform itself, if the platform is hacked the funds you have inside it run the risk of being stolen, which Changelly does not happen since the changes are made directly from the wallets you indicate (the wallet that sends the money and the wallet that receives it)
---


For more information about Changelly, you can go to his official website:
---
Disclaimer: This is not financial advice. Do your own research before investing in cryptocurrencies or any digital assets. This blog post is for entertainment and knowledge purposes only.