How we change our world.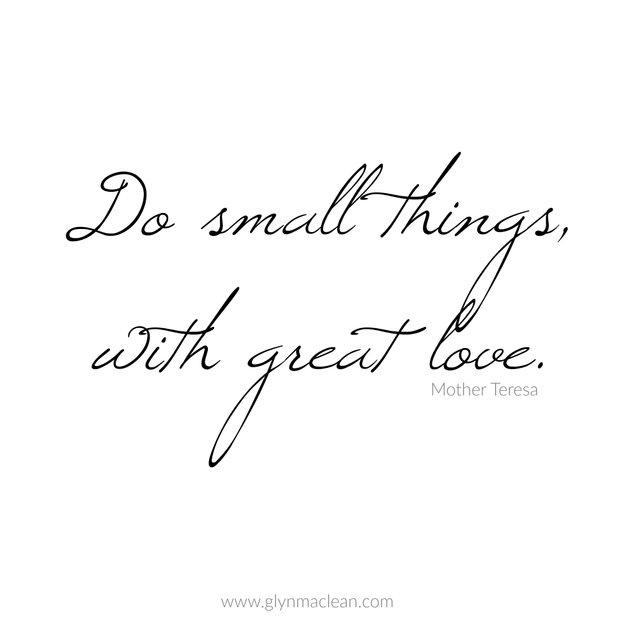 When Jesus said,
LOVE ONE ANOTHER,
AS I HAVE LOVED YOU,
think about the kinds of people
he chose to collaborate with.
The BROKEN, FORLORN, FORSAKEN, FAILURES, MISFITS, REJECTS, the HURT, SAD and REJECTED.
Yet, together, they found the
HEART TO LOVE and
changed the world.
With the power of WORDS
that healed and saved,
each other in small
acts of LOVE.
To BE THAT LOVE,
we must put off self.
Today we call this ego.
We must PUT OTHERS FIRST,
with a sacrificial love to truly
help each other in daily life.
Each act of love in the smallest of things, combines to become the biggest of all things.
Our individual change is
Humanity's transformation.
Be that kind of love.
Love small and often.
And you will change
almost everything.
G.J.MacLean
www.glynmaclean.com