This is a photo from NASA, they capture this photo from year to year, both the shape of the earth, the colors and the conditions on the earth are always monitored.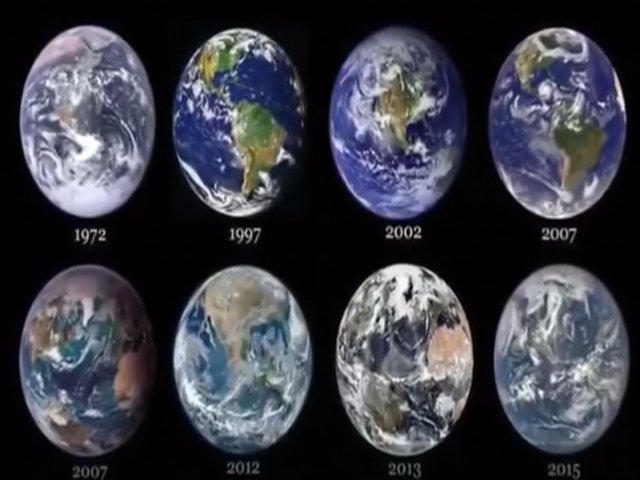 And we can easily observe how it was between the past and present years seen in the photo, so what happened to the earth is very different in color from the photo of the earth first.
This is the state of the earth and maybe the earth is very old so the impact looks a little pale and less radiant.
We know that the worse the earth is man-made and the better the earth is also man-made so that we are highly expected to protect our beloved earth, do not cut wood, do not burn carelessly and destroy natural habitat and if we can always guard together I am sure the earth will always smile for us all.