No, this is not a post about the hack of the coincheck exchange, but rather about challenge coins. Inspired by an 99% invisible episode about the topic here
I wondered what coins people have and their story. As a former member of the Danish national guard we do not have this tradition, but I have had the luck of serving with the US national guard in Kosovo back en 2012 - which got me a few coins! I will include a national guard coin as a reference coin.
Swedish National Guard 70 years anniversary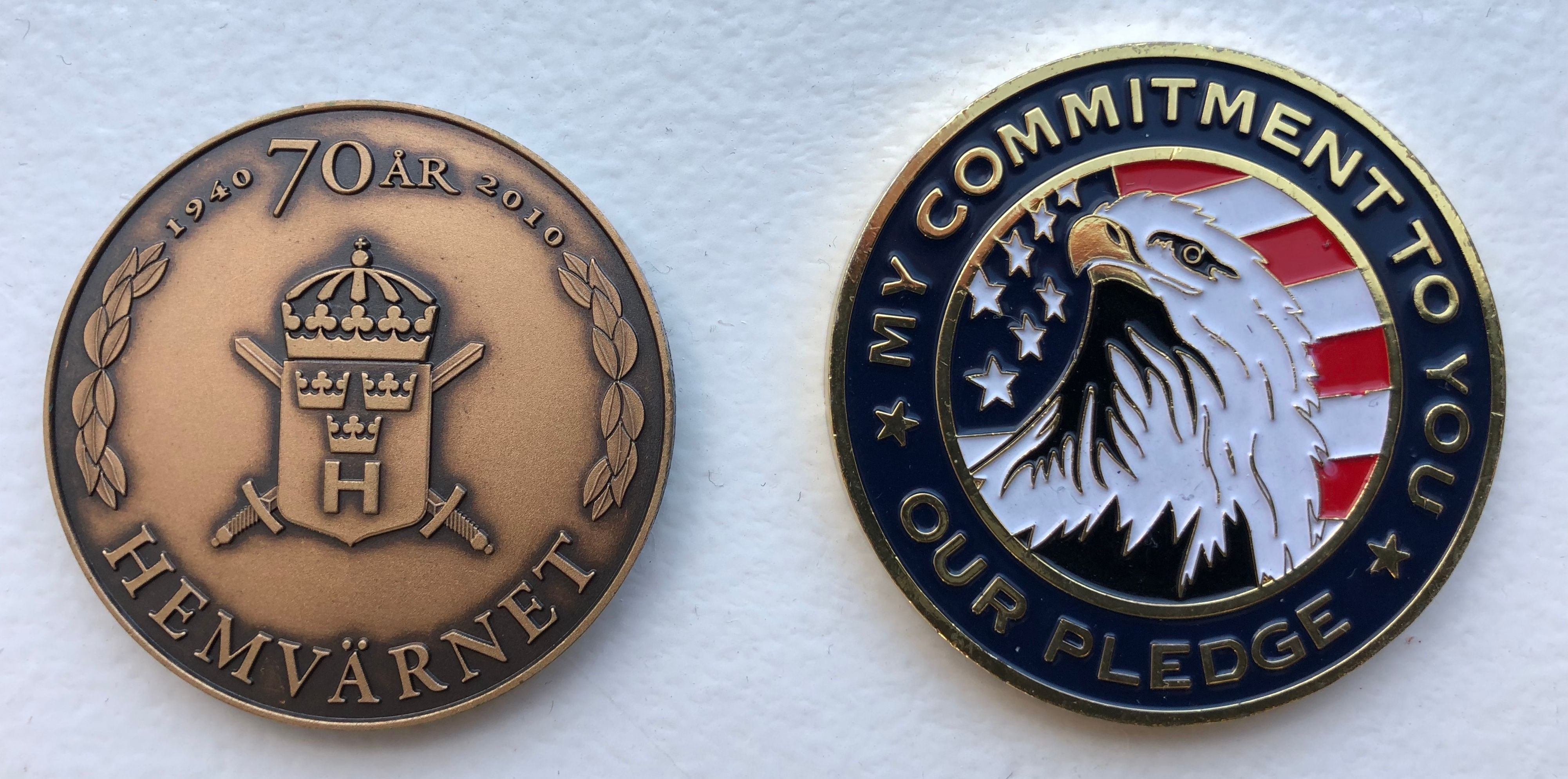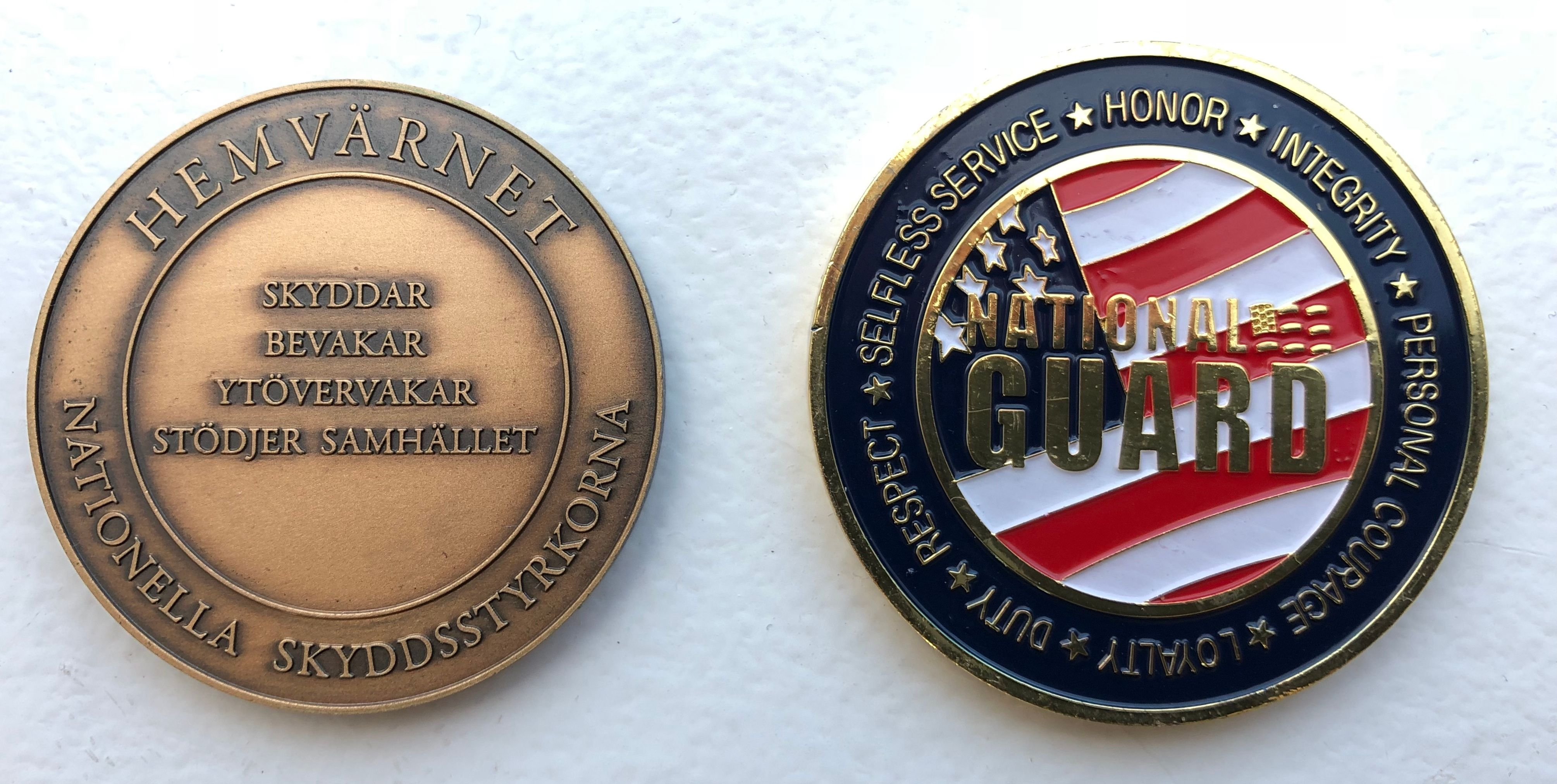 I got the coin during a joint exercise with Denmark, Sweden and Norway. We where unable to participate in the final exercise which took place in the middle of Stockholm since we were a NATO member and Sweden is not - it might send the wrong message. As we were observing the Swedish National Guard take over Stockholm from our vantage point we were kindly asked to find another place to observe since this spot was reserved for the Swedish king!
Coin of excellence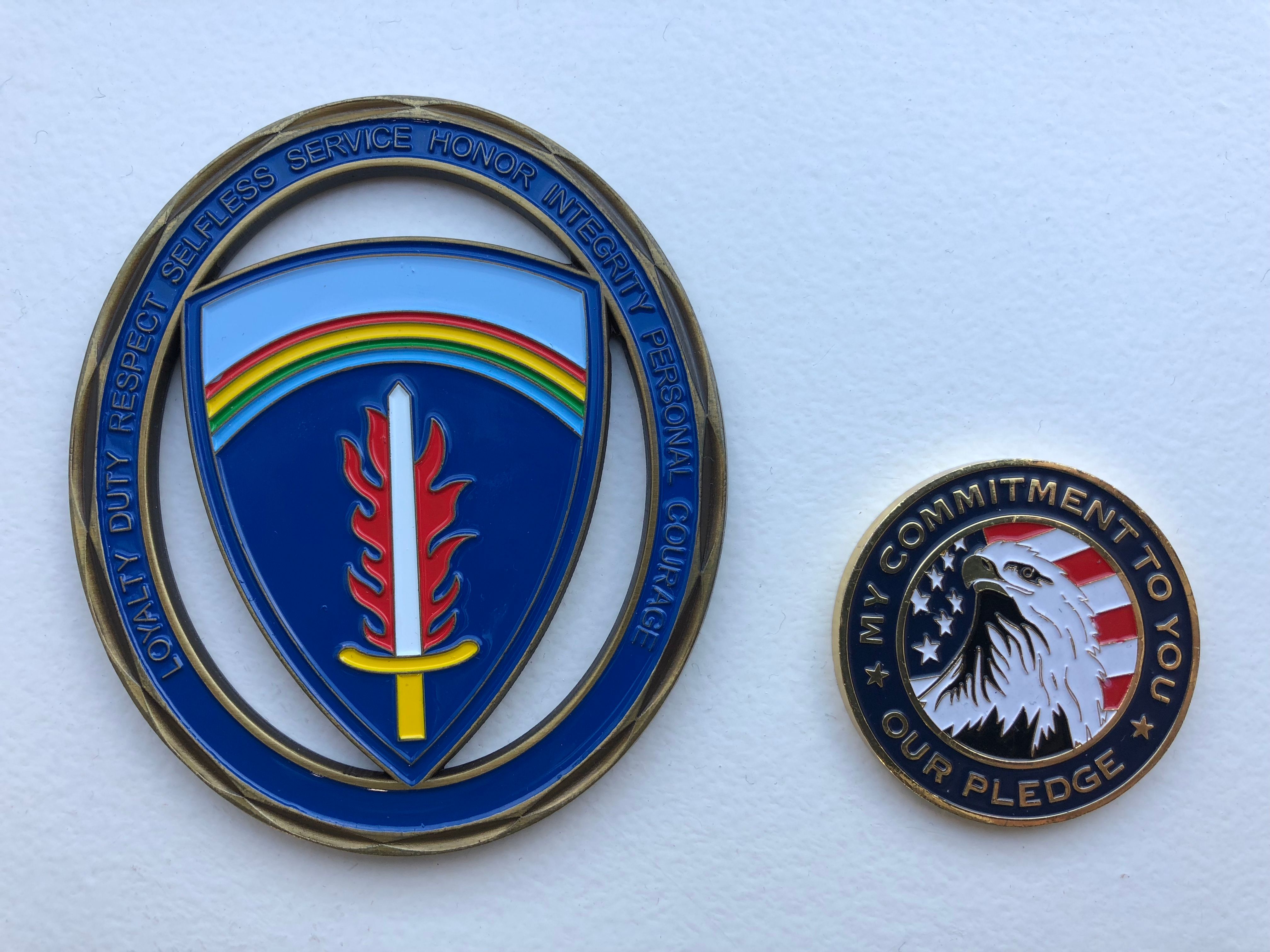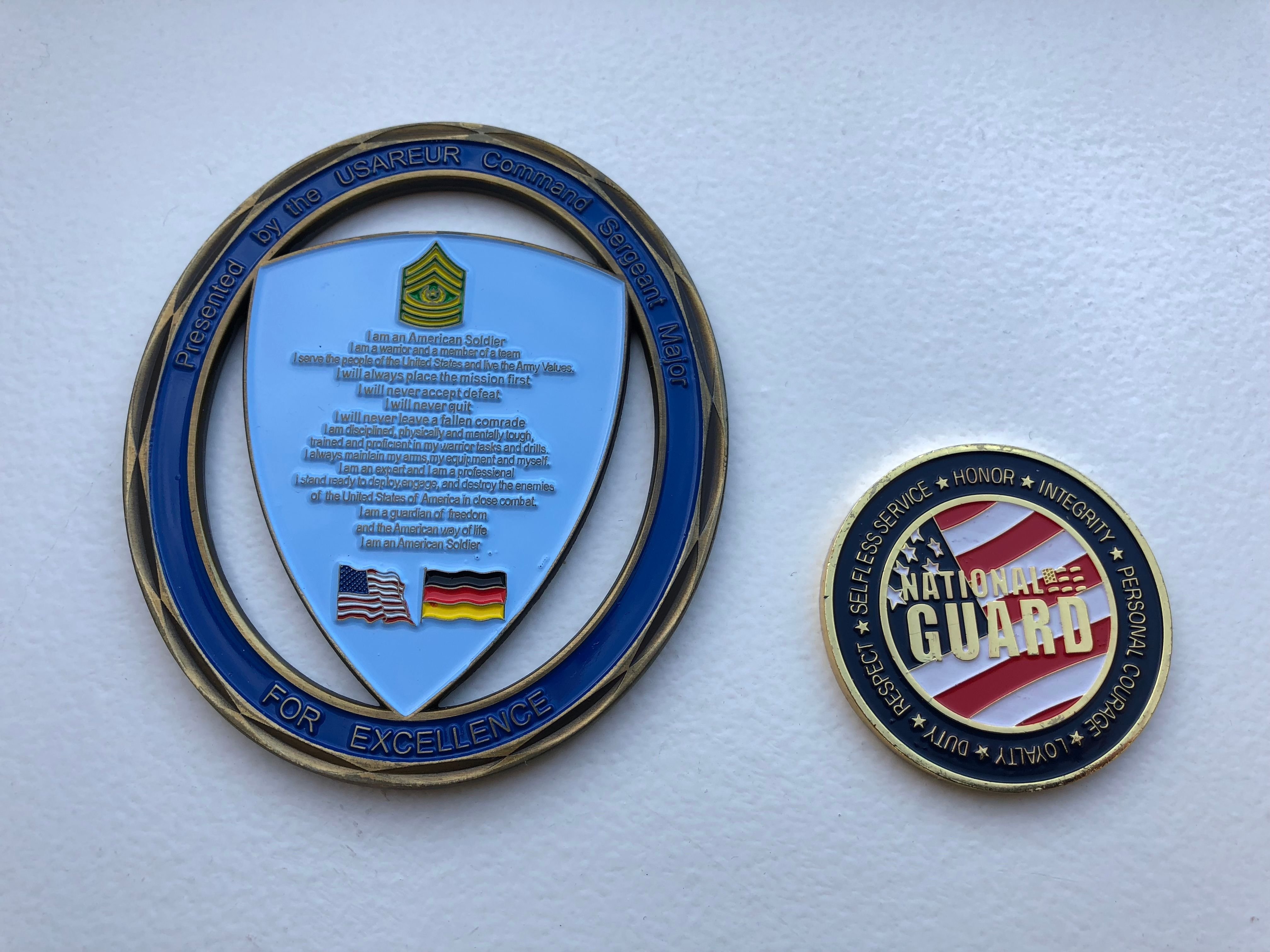 During my deployment in Kosovo I was awarded soldier of the month of the Danish soldiers for outstanding performance during the month of September in support of Multi-National Battle Group – East, KFOR 16. At the time Command Sgt. Maj. David S. Davenport Sr. of the United States Army Europe (USAREUR) was visiting the base and I was lucky enough to get the largest coin I have ever seen!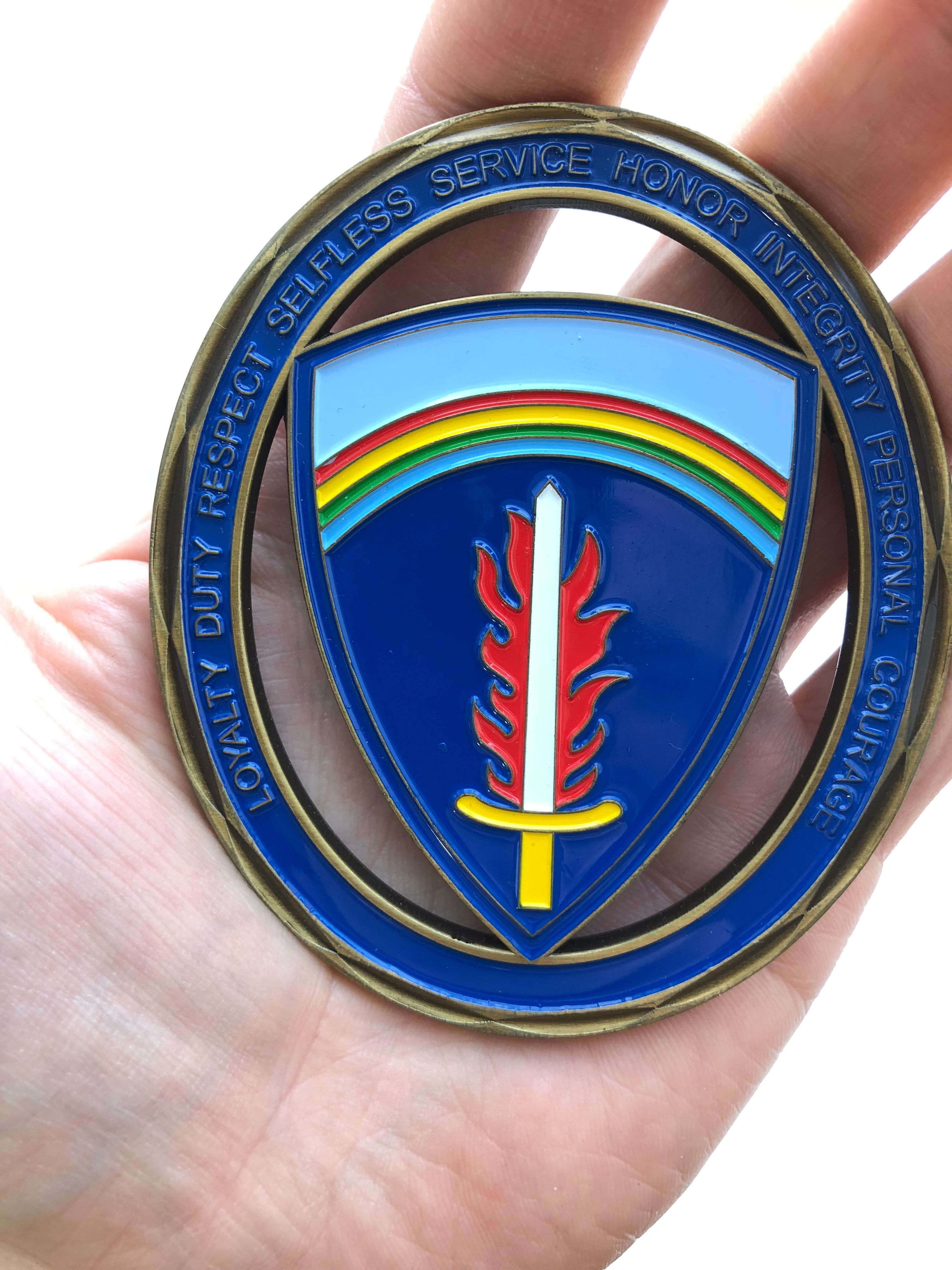 My "outstanding performance" was that I did a documentary film about the living conditions of the Danish soldiers in Kosovo...
99% invisible / Radiotopia


Bonus: Some civilian coins for supporting my favorite podcast which inspired this post.
Finally to you reading this - COIN CHECK!