Writing Prompt Challenge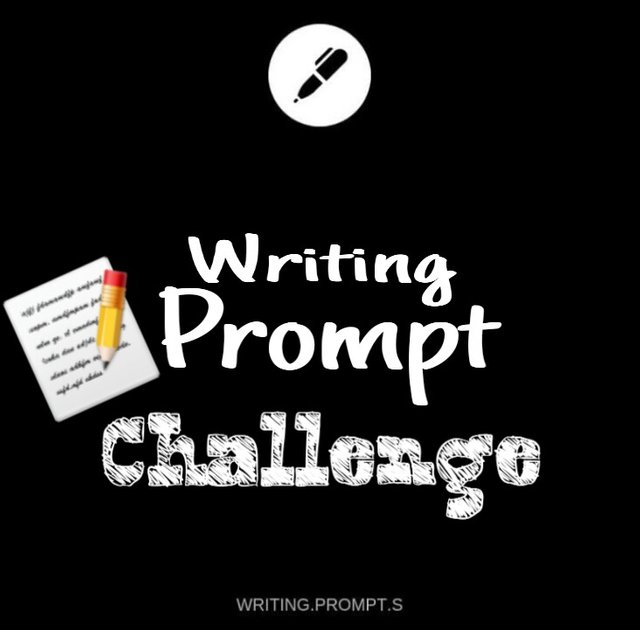 I want to believe that you must have heard about Writing Prompt before now, even if you're not a professional writer. They represent a very effective tool for any writing project, so it's a good idea to know how to use them and how they function.
What Is A Writing Prompt?
If you are a fiction writer, you may want to consider using writing prompts to kick-start your creativity. A writing prompt is simply a topic around which you start noting down ideas. The prompt could be either a single word, a short phrase, a complete paragraph or even a picture, with the main idea being to give you something to focus on as you write. You may stick very closely to the original prompt or you may wander off at a tangent.
A sentence intended to inspire an entire story with a beginning and end is not a prompt. It is a story starter, which is a totally different thing. For one thing it instantly poses restrictions which we are trying to avoid. Prompts take you anywhere you want to go.
Writing Prompt serve as a guard for an effective writing, they are inform of pinpoint ideas that would help boost creativity in writing. You may just come up with rough, disjointed notes or you may end up with something more accurate and complete, a scene or even a complete story. The point is to simply start writing without being held back by any misconception or doubts.
Here are 4 good reasons for Writing Prompts
I must say, sometimes it would often seem hard to start writing when faced with a blank page. Focusing on a set down prompt for a while helps get the creative mindset in motion. You may find that if you stop trying to think so hard about what you wanted to write and switch you attention to the prompt instead, the words and ideas for your original piece start to come to you smoothly after all.

The things you write in response to a prompt may also end up as worthwhile material. The prompt may give you ideas from which a complete story grows or you may get fresh ideas for another piece you are already working on. It's often surprising and somewhat impressive how much material you come up with once you start.

Writing to a prompt regularly helps to get you into the habit of writing and also gets creative ideas flowing. This can act as a sort of exercise regime, helping to build up your "muscles" so that you start to find it easier and easier to write for longer and longer and also you start to enjoy more creativity in your writing.

Prompts can be a great way to get involved in a writing community. Sometimes writing groups offer a prompt for everyone to write about which can be really fun most times, with the intention being for everyone to come up with something they can then share. This can be a source of great encouragement, although knowing that others will read what you have written can also inhibit your creativity.
Examples of Writing Prompt
Remember writing prompt could range from different of genres, be it fiction, horror, sci-fi, romance, etc. Creativity is limitless when it comes to writing prompt. Here are a few examples.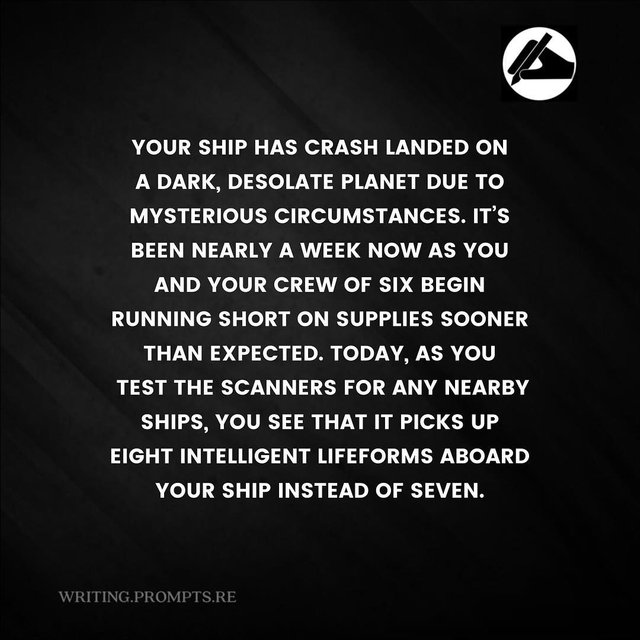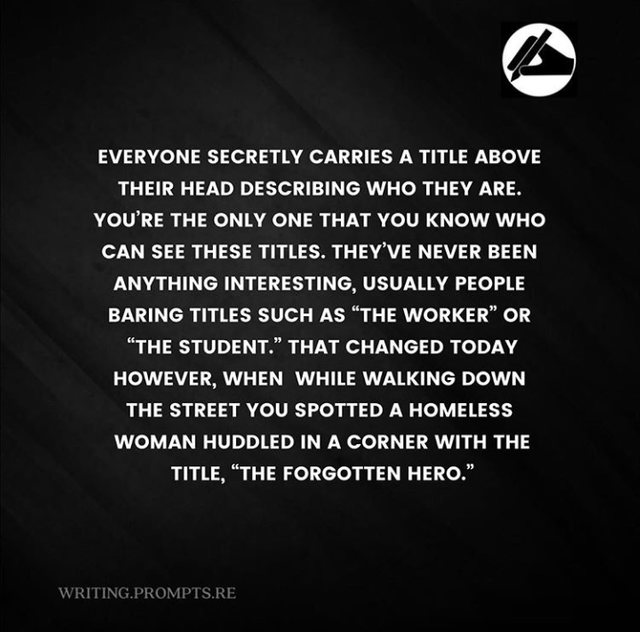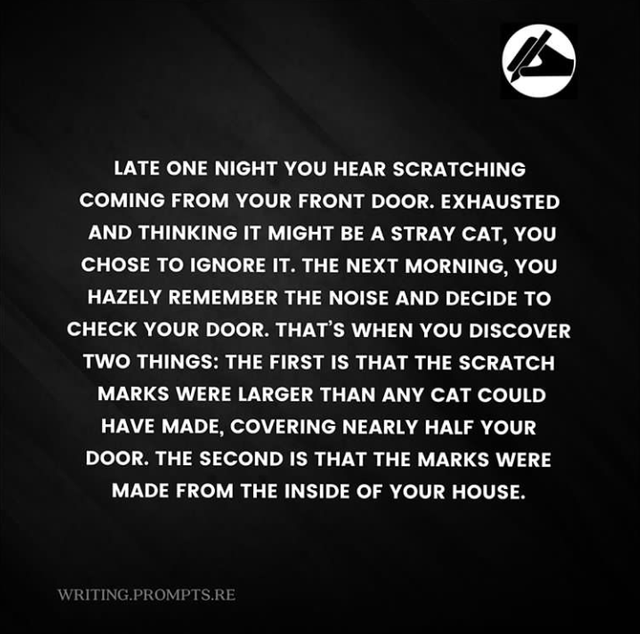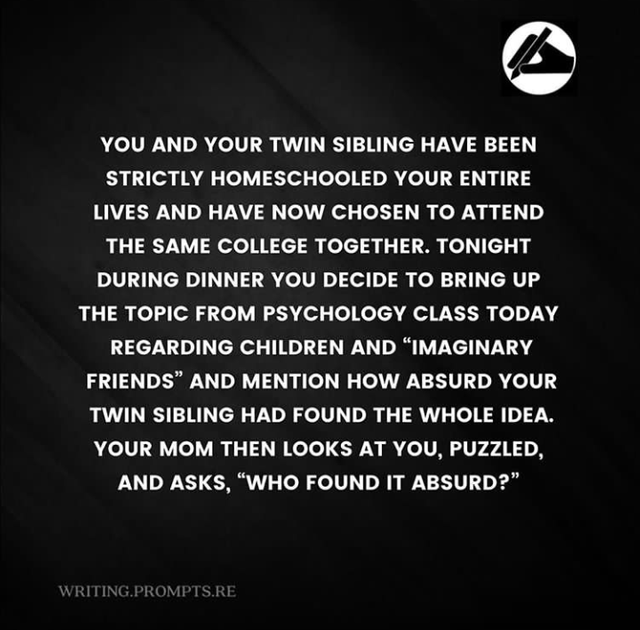 Drop your own prompt in the comment section, I will randomly select and choose the best prompt. The prompt would be published here next week and a prize awaits the winner.
Don't forget to follow me, to keep track on the Writing Prompt Challenge.
Goodluck.