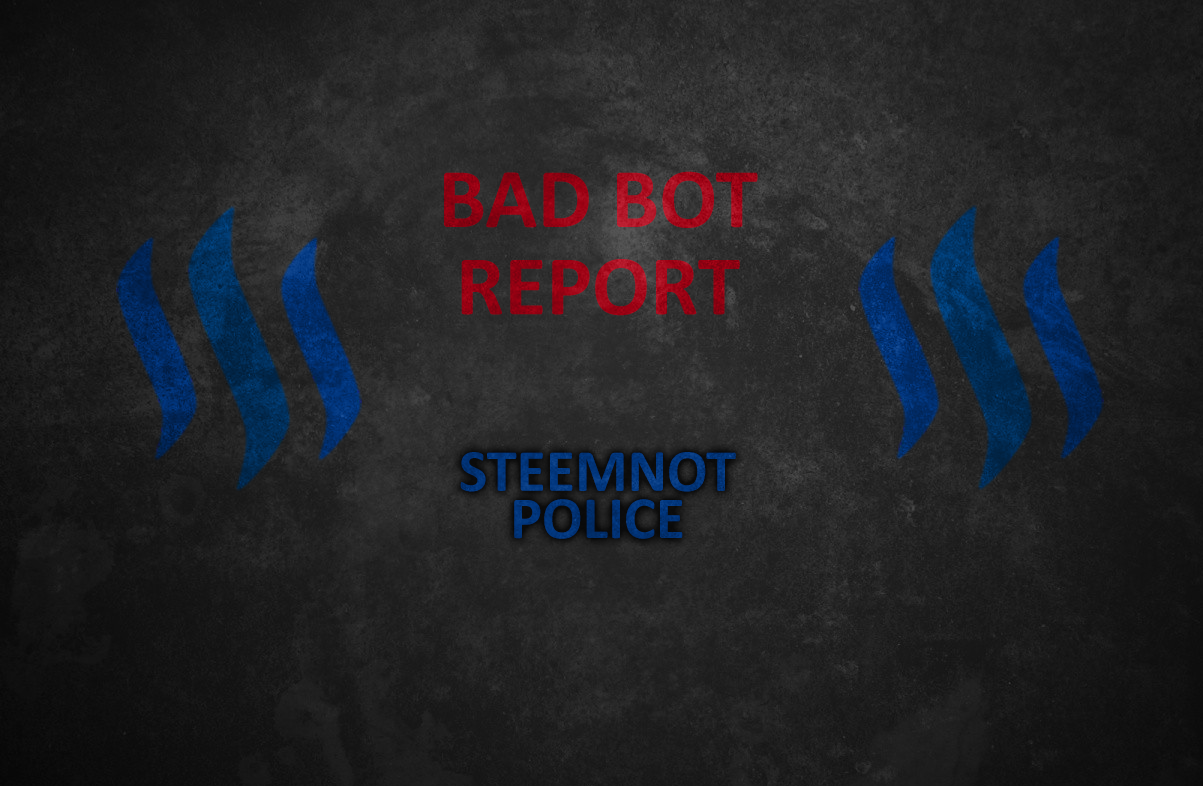 Reporting account: @murda-ra
Following: 553
Posts: 82
Comments: 362
Replies from other users of Steem Platform: 186
BadBot/Flagged account list:
@technocomanche
@thaokhanh
@niyushkansal
@hoaha
@elfasiy
@walido
@sarao
@krpawarssc
@ahmed112
updated list
There is more coming. Please owners/admins of the platform inspect these accounts and REMOVE/BAN them!
We are facing with over 10% of the network being populated with BOTS! It's over 25000 ACCOUNTS!
If you are good with math do the math for this:
186 replies
8 bots
---
5%
And this was just a random check, analysis and report. I'll dig deeper!
Upvote, RESTEEM (Mandatory) and follow!
Sincerely yours,