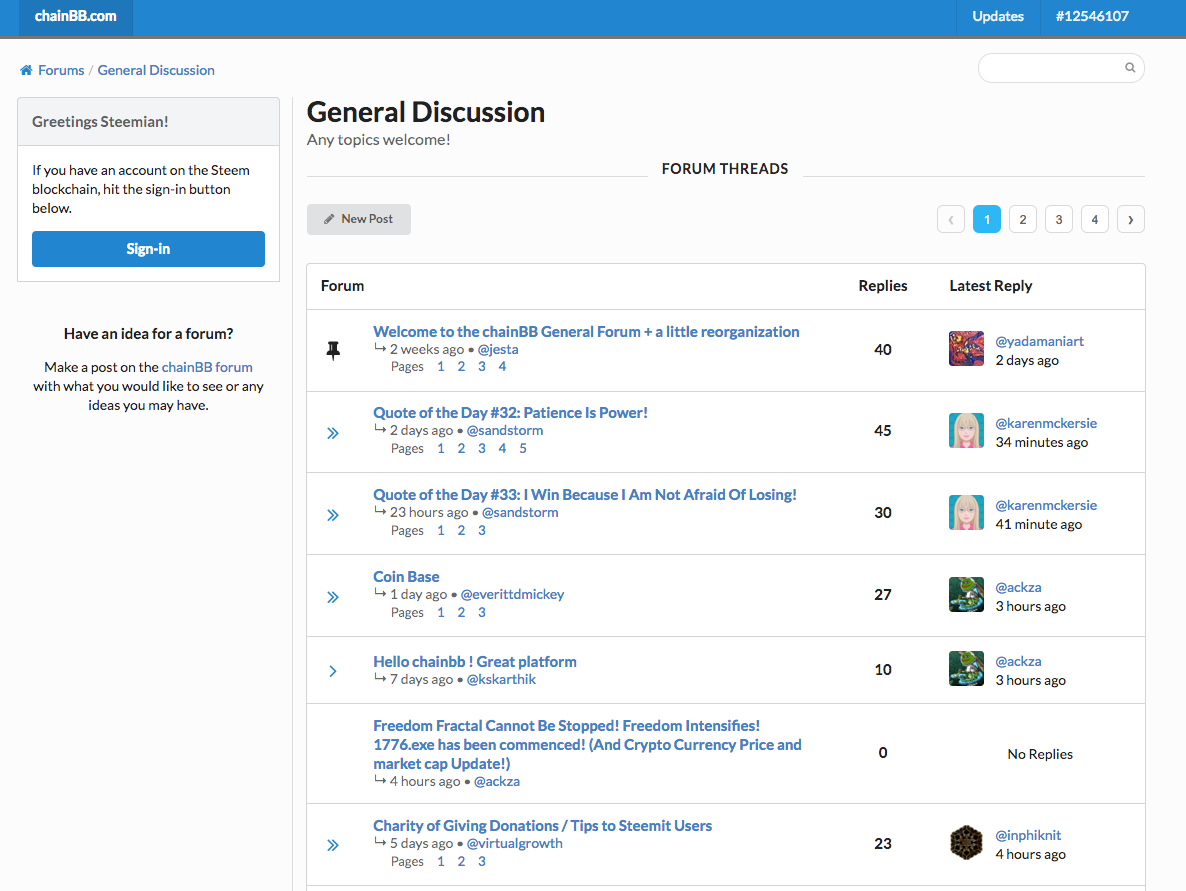 This idea of a shared database has been around for a while. Now, that blockchain technology is evolving very fast, this idea has become reality. The benefits are mind-blowing. For instance, compare an open network with a private network. Which one is to grow faster? A shared open database has many advantages. You can attract more users to your forum subject since users register only once and can visit different sites which are based on that shared database.
​
The content is stored on shared database on the blockchain. Here is an example which sites are using a shared database.
stemmit.com
busy.org
Chainbb is the first forum software which is build on an open, distributed, shared blockchain database. You will notice that chainbb is looking very rudimentary compared to todays most used forum software. But this fast assumption because chainbb does not hold all those neat features could be a mistake. The underlying blockchain technology, which most people do not realize at first hand will change everything.
​
In the 90s the UBB forum software was the first forum software I used my webserver and the progression since then is gigantic. But interacting with a shared database for content & user registrations is a fundamental change which will offer many advantages for small and big forum maintainers.
​
Forum software like phpBB, simplemachines, mybb... is getting a competitor which should not be underestimated.