WHAT is CRM? | Why 91% of Businesses with 10 or More Employees All Use CRM Software.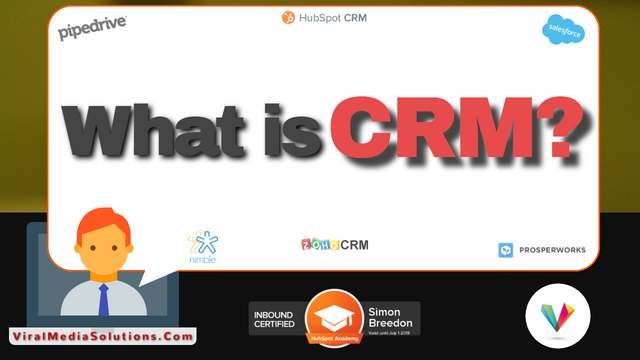 91% of companies with more than 11 employees now use CRM software. 65% of businesses adopt CRM within their first five years. 22% of salespeople still don't know what a CRM is, and 40% still use informal methods like spreadsheets and email programs to store customer data.
So What is CRM?
Watch the Video Below


Summary:
(1) CRM stands for Customer Relationship Management.
(2) CRM software manages your company's interaction with current or potential customers.
(3) CRM tracks data analysis about a customer's history with your company for improved retention and sales growth.
(4) Businesses with CRM have the most accurate data on who to engage to increase sales.


Key Takeaways