Late Night Dessert with Chingyi: Fried Icecream :P
Among 5 flavours and numerous toppings available at the fried icecream stall, I have chosen Banana and Oreo flavour with my favourite sprinkles and frosties as toppings.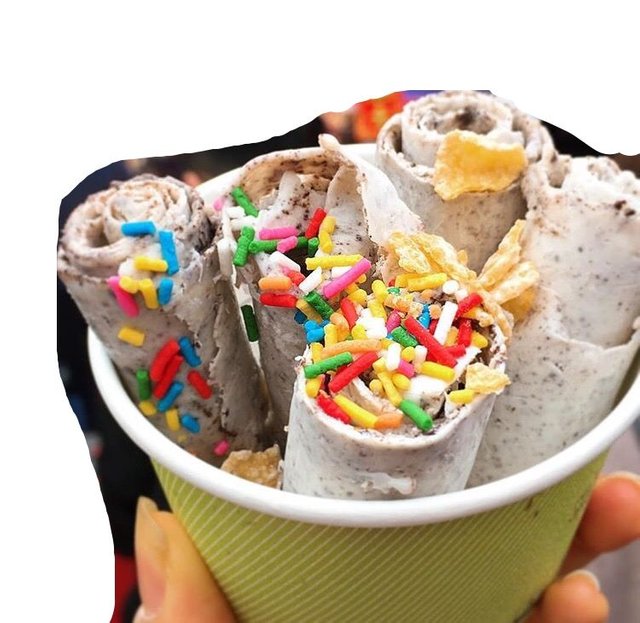 The banana flavour was surprisingly SHARP despite its little amount! (Thanks to artificial seasonings haha)
The whole late night dessert costed around HKD$50, worth a try!